At a glance
Expert's Rating
Pros
Superb 4K video in multiple lighting conditions
Excellent utility software and configurability
Solid mic
Voice commands are a nice touch
Cons
Doesn't sit as securely as Tiny 1
"Beauty" options aren't worth it
Our Verdict
The OBSBOT Tiny 2 PTZ 4K webcam improves upon its predecessor's stellar video and maintains its awesome array of configuration options. Other aspects, though, take a slight step back.
Price When Reviewed
$329.00
Best Prices Today: OBSBOT Tiny 2 PTZ 4K Webcam
We weren't sure how much the OBSBOT Tiny 2 PTZ 4K Webcam would improve over its predecessor. An improved image sensor and some unexpected AI voice controls and beauty enhancements, though, help justify the extremely high price.
At an MSRP of $329, the OBSBOT Tiny 2 is arguably 10 times the price of some budget cameras in our roundup of the best webcams. But the difference in image quality and features is momentous, barring a small change to the Tiny 2's physical design that we're not totally pleased with. OBSBOT is also selling what it calls the Tiny Remote Control ($49) as well as an extendable tripod ($49.99, with a ball head for $13.90 more) that extends to about 30 inches.
On a basic level, OBSBOT increased the image quality with a 1/1.5-inch 50Mpixel CMOS image sensor. OSBBOT also improved the focus time and built in two ISO settings: one that will kick in when your face is overexposed, and one for darkened rooms. All of these enhancements are designed to show off your face the best it can, with realistic color in multiple lighting conditions. A recent update added HDR capabilities, though, which we'd say need some more work.
Still as Tiny as ever
Having reviewed the OBSBOT Tiny PTZ 4K webcam (about $90 less at press time) on the same PC, I found that I had to download the updated application manually before the software would recognize that the Tiny 2 had been installed. The OSBBOT Tiny app then asked to download Tiny 2-specific firmware, which took several minutes to install.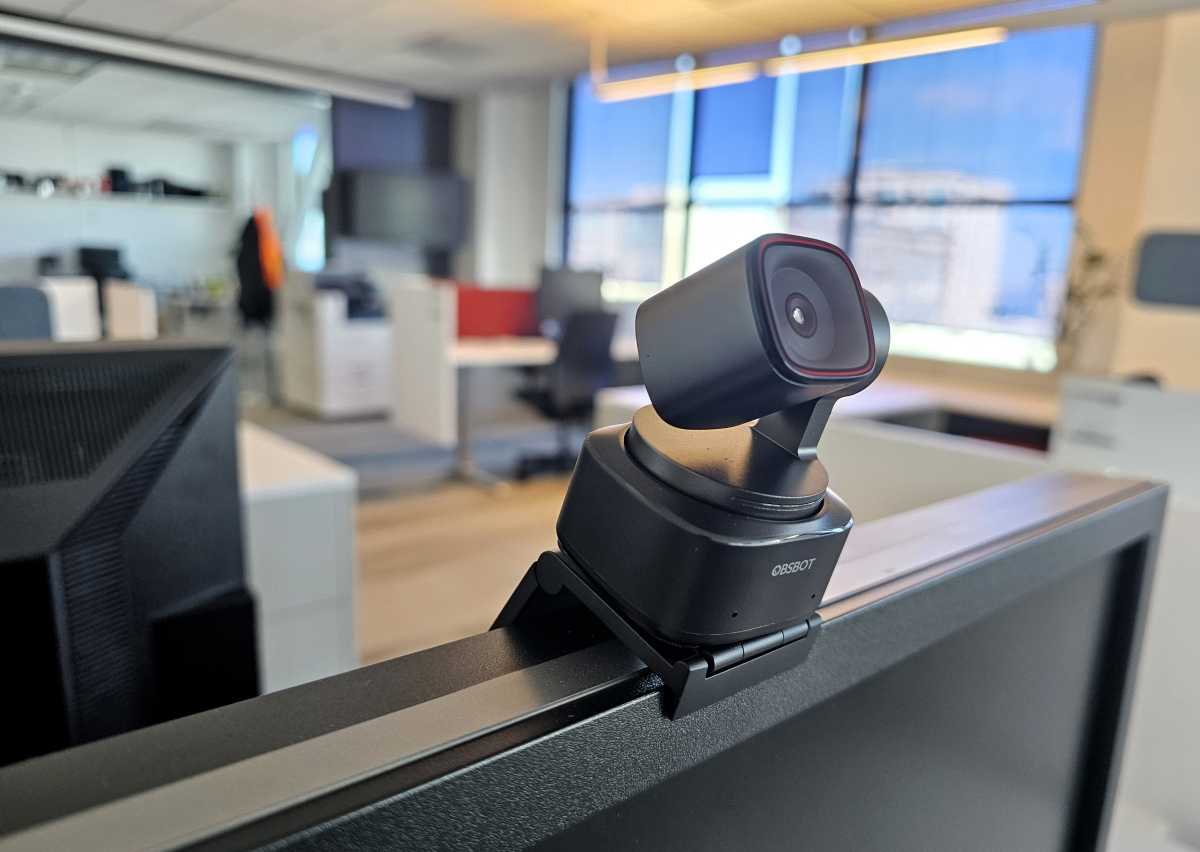 Mark Hachman / IDG
The Tiny 2 is indeed tiny, measuring 1.85 x 2.52 x 1.73 inches and weighing 5 ounces. It ships in a small zipped pouch for safekeeping.
The Tiny 2's construction seems like a slight step down from the prior generation. A short USB-C to USB-C cable, about 3 feet, connects the camera to your PC. The camera itself magnetically attaches to a base, held on by a metal frame with an overhanging "jaw" that helps hold it in place. It's a simpler construction than the Tiny 1, and less secure on older, thicker displays as well as traditional laptops.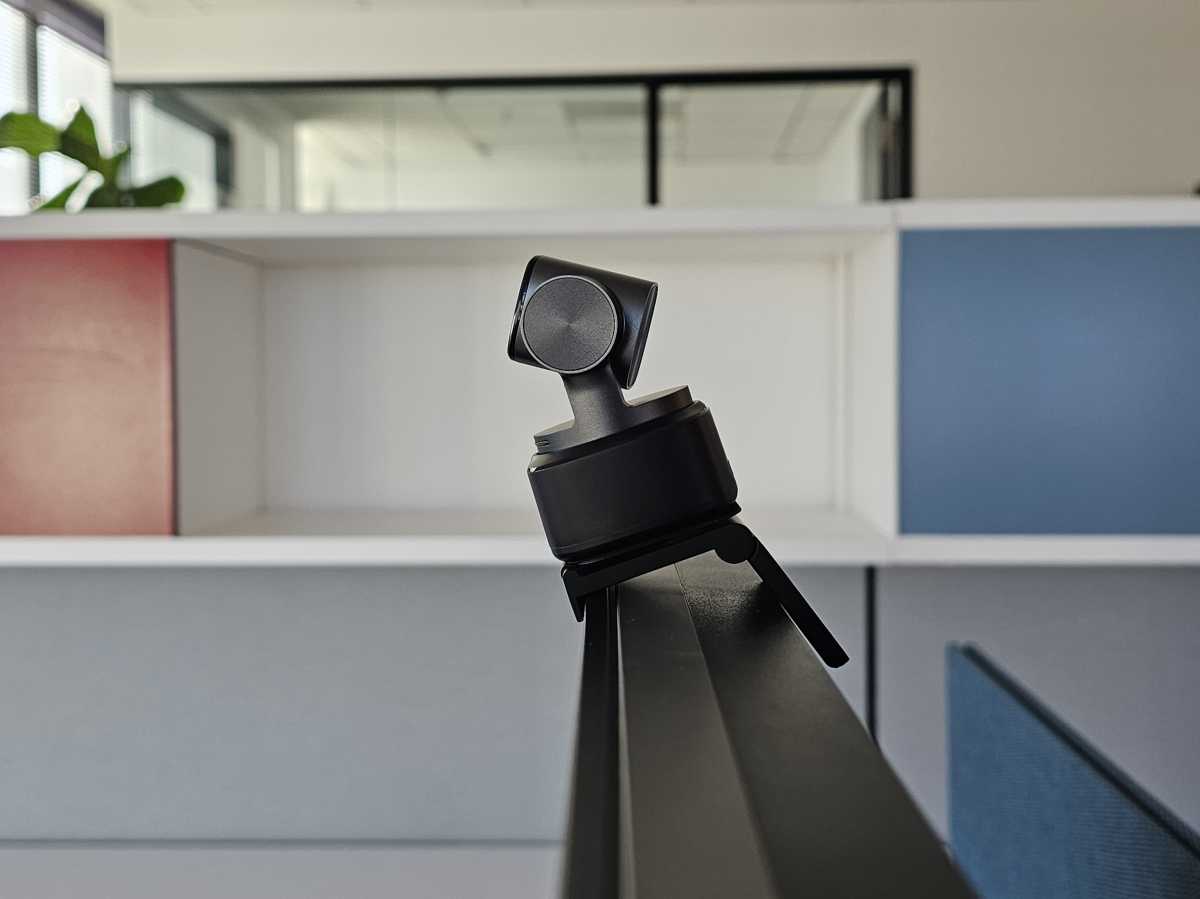 Mark Hachman / IDG
How is the Tiny 2 webcam's video? Gorgeous
Like the first-gen Tiny webcam, you have a few video modes to choose from, from 720p at 30Hz (720p30) to 1080p30 or 1080p60, on up to 4K30. The 1080p60 setting reproduces the smooth motion you'd see on TVs, while the 4K setting makes your details pop. Either looks great in terms of capturing pre-recorded video, but you'll also stand out on Teams or Zoom calls if those codecs support the Tiny webcam's video formats.
It's a credit to the Tiny 2 that we haven't even mentioned OBSBOT's selling point until now: an independent gimbal that allows the camera to pivot and pan to keep you centered. The Tiny 2 adds zoom to this as well, a feature that some webcams assisted by Microsoft's Windows Studio Effects have also used.
You won't notice this in your normal Zoom call—and, to be fair, some people prefer a fixed webcam that doesn't follow them if they lean down to pet their dog. But if you like to walk around, or you're making a presentation in a physical workspace, a webcam that follows you around might be appreciated. The OBSBOT Tiny 2 PTZ 4K does seem like it has a bit more trouble tracking your face than the earlier generation, however.
Mark Hachman / IDG
An enormously significant part of the Tiny lineup's value is its software, which on the Tiny 1 was nearly perfect: simple, efficient, and straightforward. With the Tiny 2, the addition of new features has muddled everything just a bit. For example, the Tiny 2's "human tracking" features offer both "standard" but also "motion" tracking, as well as "normal tracking" and the ability to focus on you as a "closeup" or your "upper body" but also "headless" (!) as well as "lower body" (?!!) modes. It can even zoom in on your desk (okay) as well as track your hand.
You'll need to experiment a bit, or just default to the standard modes. Like before, the Tiny 2 effortlessly slides between wide, medium, and narrow fields of view.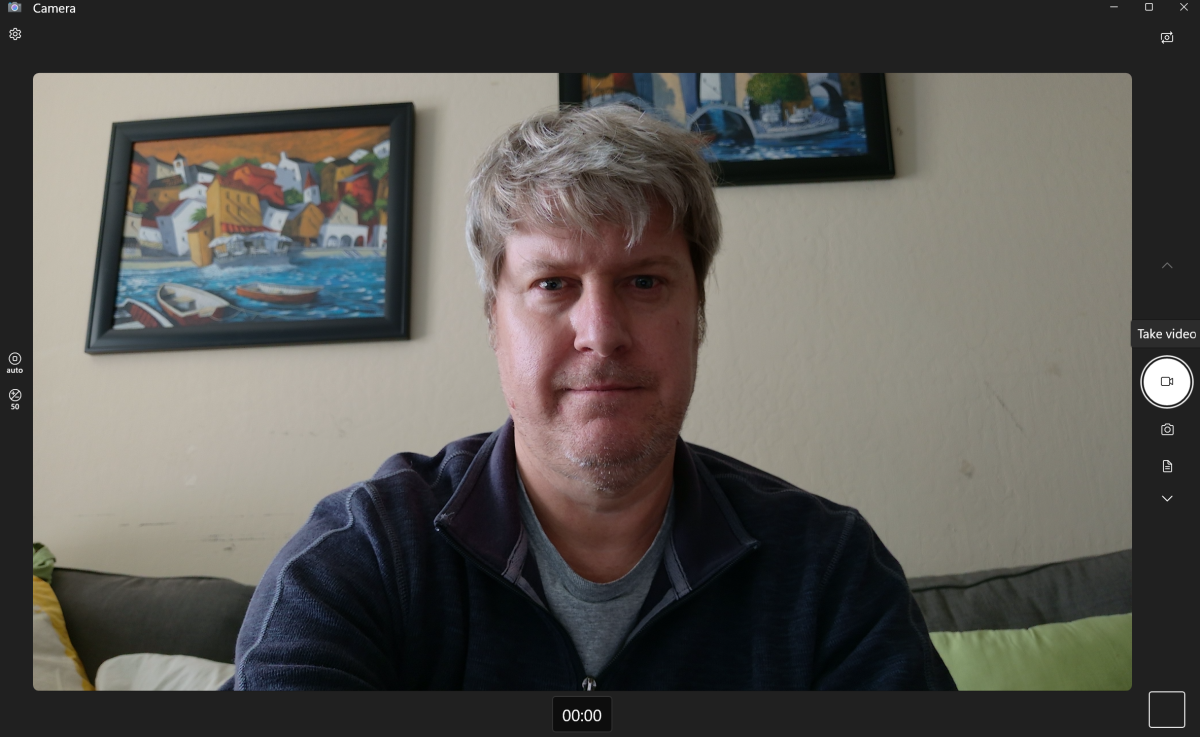 Mark Hachman / IDG
The Tiny 2's voice commands and beauty features are just okay
One quirk of the Tiny 1 was a hand gesture that signaled the webcam to focus on your face. While that optional gesture still remains, now you can tell the webcam to wake up ("Hi, Tiny") and "track me" or "unlock me" instead.
The worrying thing in all this that "Hi Tiny" is not a traditional wake word, like a smart speaker. You can spontaneously say "unlock me," and the camera will stop tracking you. You may find that a little creepy, since the webcam is essentially always listening. (Other commands include "zoom in closer," "zoom out further," and "position [one/two/three]" with preconfigured "macros" or situations.
Otherwise, though, the mic in the Tiny 2 is very good, and captured my voice very well both near and far, even with a fan running in the background. (The Tiny 2 times out after two minutes of inactivity, pointing at the ground, and the default setting is to turn off the mic as it does so.)
The other feature that OBSBOT added to the Tiny 2 PTZ 4K is a set of AI beauty enhancements. Some of these look similar to features hidden in the Samsung Galaxy Book software, where the AI will give your lips a subtle pink hue. A man-specific setting narrows an otherwise round face.
The real eyebrow raiser, though, are body settings: sliders to enhance or decrease the size of your head, shoulders, waist, and more. Want to look "leggy"? Dial up the slider. Want to slim down? A slider does that too.
Don't bother, though, as the AI enhancements don't really work well enough to fool anyone, and a narrow waist means two different things on a female and male figure. Maybe it was a glitch, but a brief glimpse of myself with a waist that tapered to inside my hips was more than enough for me. Even worse, turning on the beauty options on our test laptop (at 4K settings) introduced enormous lag, bringing the video quality down to a crawl. The Tiny 2 also got hot to the touch under load.
For us, then, the value of the OBSBOT Tiny 2 boils down to the improved sensor, slightly better configuration and zoom options, and the convenient but slightly worrying voice commands. That's enough to justify buying an OBSBOT Tiny 2 PTZ 4K Webcam, even though some of its added features aren't worth as much as OBSBOT believes.