If you only ever use the Windows search function to track down the occasional program or settings menu, you'd be forgiven.
In the past, Windows search was notoriously slow at tracking down files, and in recent years the search panel has become more bloated with things like Bing search results. As such, the Windows search bar might not be your first stop when looking for files or information.
But with the right tweaks—and, perhaps, an extra app or two—you can turn Windows in to a powerful search solution, not just for your own files, but for quick answers, web searches, and your online documents.
Windows search basics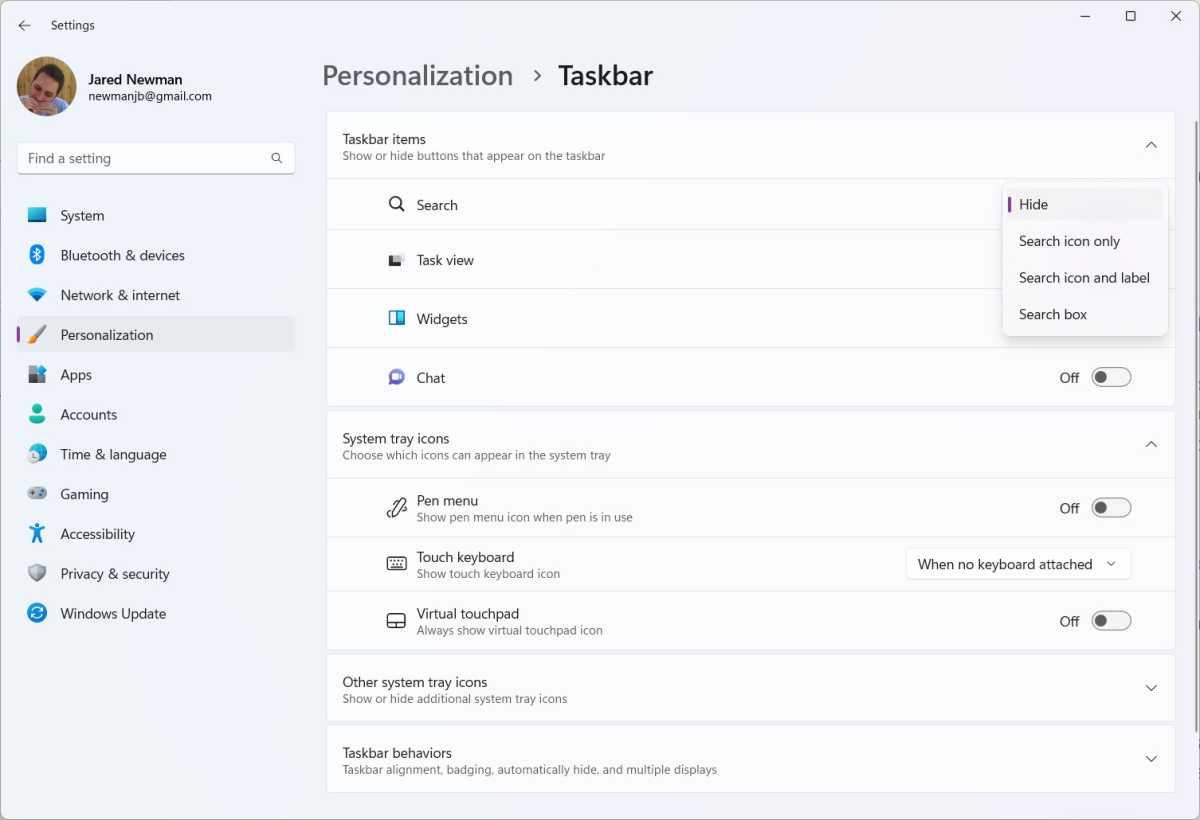 Jared Newman / Foundry
First, an oft-overlooked tip on searching in Windows: The actual search bar is completely superfluous. Just press the Windows key or click the Windows Start menu button, then begin typing to bring up search results—no separate search button required.
That, in turn, means you can hide the Windows search bar to free up some taskbar space. Right-click the taskbar, select Taskbar Settings, then select "Hide" in the Search drop-down menu at the top.
You should also make sure Windows search is finding all your files. From the Start menu, type "Indexing," then open the "Indexing Options" menu. From here you can click the "Modify" button to choose the folders whose contents should appear in search results.
Find info from Windows Search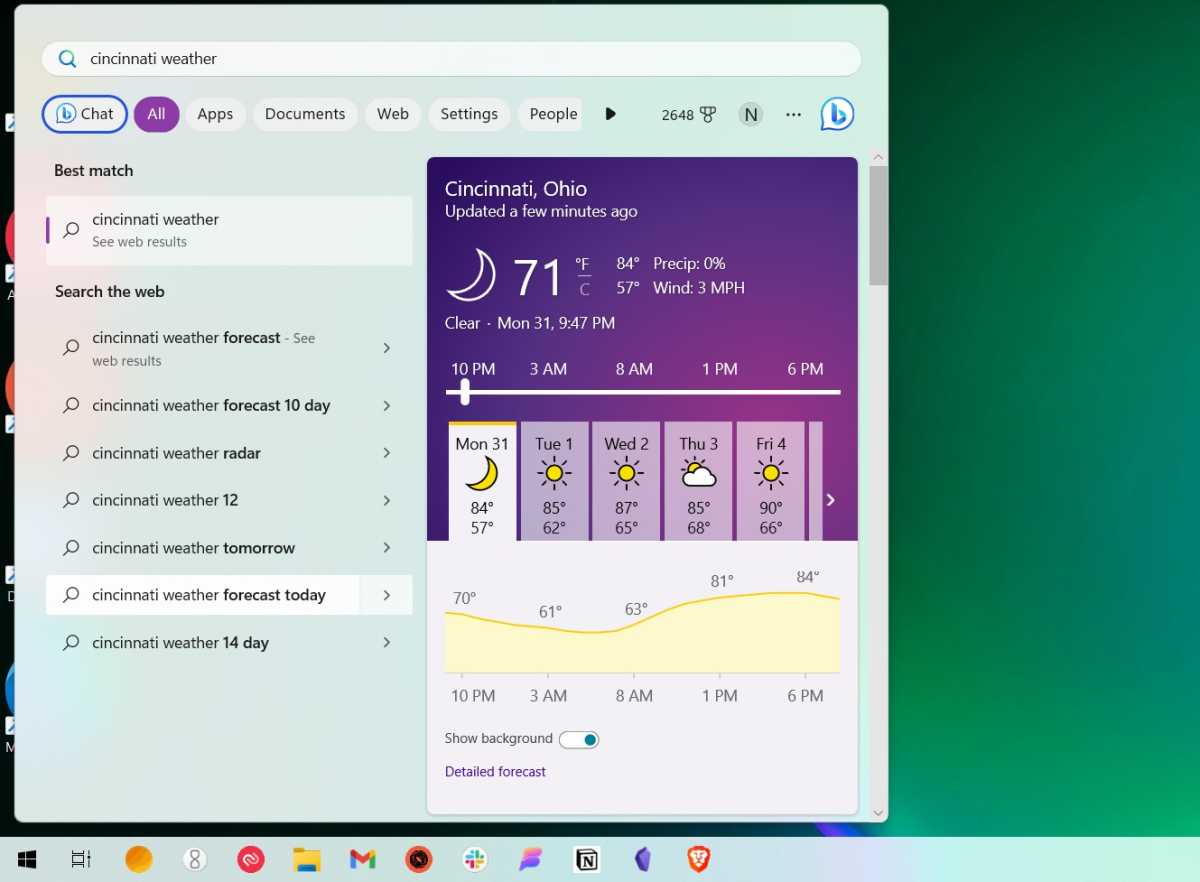 Jared Newman / Foundry
Windows Search can be more than just a place to find files, programs, and settings. It can also provide quick answers to common queries. For example:
Type "Weather" and a location to see the forecast.
Type a word along with "Definition," "Synonym," or "Antonym."
Enter a math equation to get the solution.
Ask to convert currencies or units of measurement.
Type "[phrase] in [language]" for a quick translation.
Type a flight number to check status.
Get answers to basic queries, like "Population of NYC."
These are essentially the same instant answers you'd get at the top of a results page in Bing. Only in this case, you needn't open a browser tab to see them.
Changing the default search engine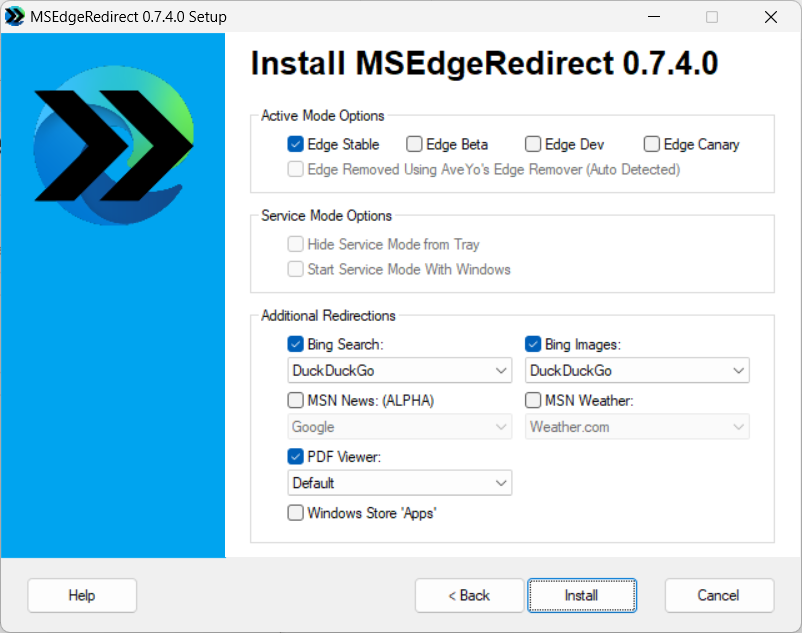 Jared Newman / Foundry
You can also use Windows search to look up things on the web, but there's one problem: Web searches always flow through Microsoft's Edge browser and Bing.
While there's no official way to change these settings, you can install MSEdgeRedirect to use your default browser and preferred search engine instead.
During installation, make sure to select "Active Mode," which will improve the app's performance. On the next screen, use the "Additional Redirections" setting to choose your search engine for web searches.
Now, press the Windows key and type in a web search query. Windows will continue to use Bing for its live previews in the search box, but pressing Enter will load the search in your default browser, with whatever search engine you chose above.
You can always revisit your redirect settings through the "MSER Settings" app via the Start menu.
PowerToys Run: Faster Windows file searches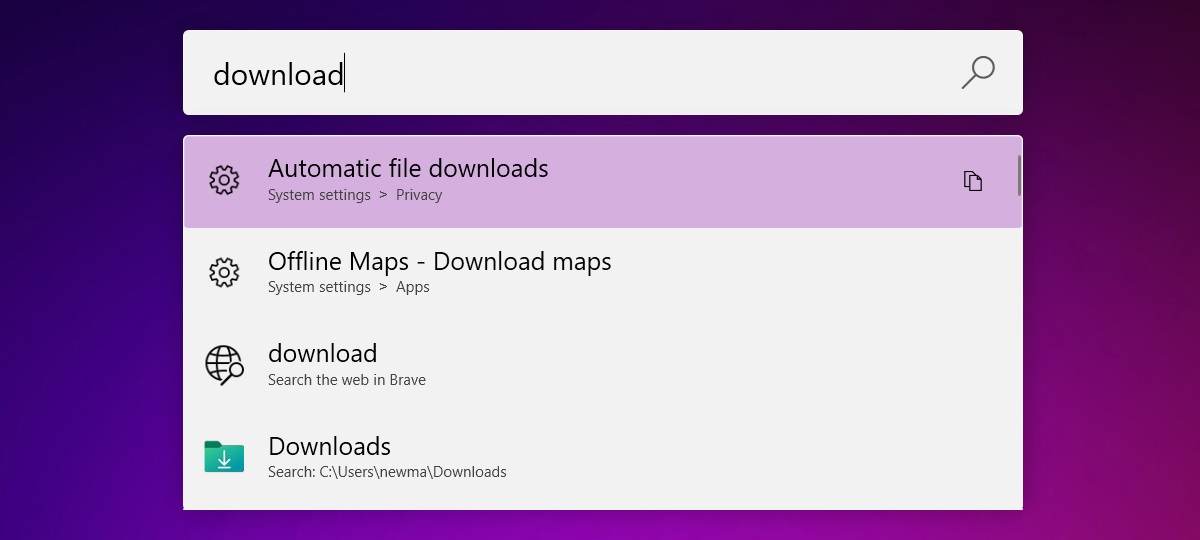 Jared Newman / Foundry
Microsoft's PowerToys is a free utility that adds a bunch of geeky features to Windows, one of which is a speedy system search tool called PowerToys Run. Press Alt+Space, and it'll launch a search box in the middle of the screen.
In some ways, PowerToys Run is less capable than Windows' built-in search function. It can't provide instant answers to basic questions, and it lacks filters to show only documents or apps.
But it's also more customizable, and supports geekier functions such as executing shell commands. Much of this customization appears inside the PowerToys Settings app, where you can toggle various plugins and prioritize them in search results.
Also: If you enable the web search plugin in PowerToys Run, it'll open in your default browser and search engine with no extra software required.
Further reading: Supercharge Windows with Microsoft's free PowerToys
Slapdash: Search your web apps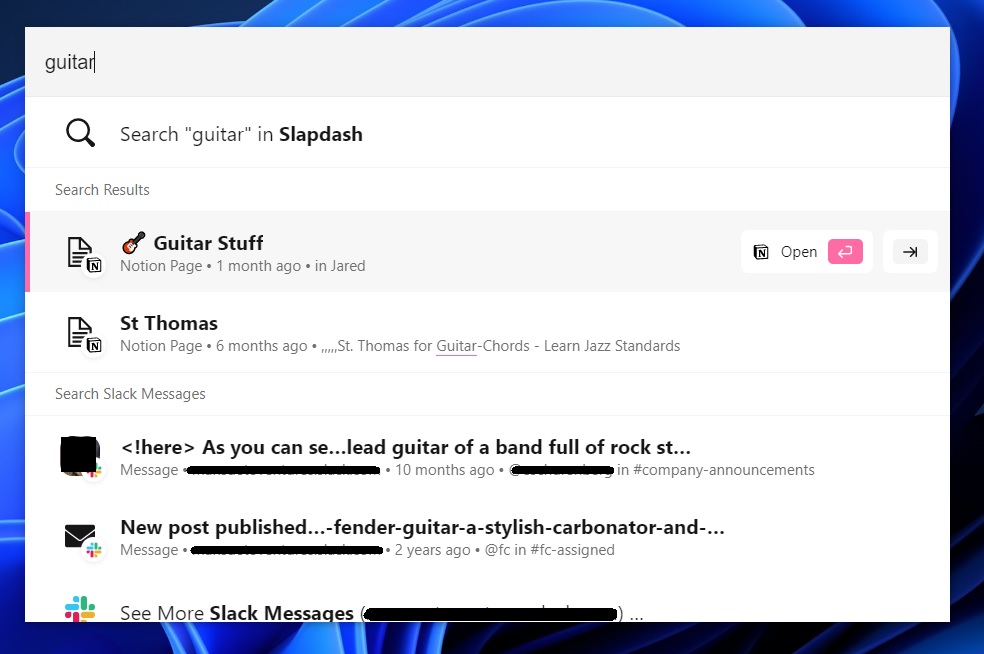 Jared Newman / Foundry
Microsoft's Windows search tools still have one big blind spot: You can't use them to search through online services such as Notion, Slack, or Google Drive.
That's where Slapdash comes in. This free app lets you connect all kinds of online services, then search through them by pressing Ctrl+J. It's great for looking for recent Slack conversation, loading pages in Notion, or tracking down a Google Sheet. (You can connect five of these apps for free, or more with a $12 per month subscription.)
Unfortunately, Slapdash can't search local Windows files, so you can't use it as a full replacement for Windows search or PowerToys Run. Still, its ability to search across web apps and services makes it a great complement to Microsoft's own search tools.
This column comes from Jared's Advisorator newsletter. Sign up to get tech advice in your inbox every week.