Though the fervor around melting graphics cards using the new 16-pin 12VHPWR connectors for PCIe 5.0-compliant graphics cards has died down as of late, no one would blame you for feeling a bit nervous powering up your new $1600 GPU. Corsair might have yet another solution: a right-angle power adapter that promises "no stress" (with no pun intended) on the cable connection. While the page for the power supply-to-graphics card bridge is up on Corsair's web store, it's not yet available for purchase.
According to the minimal listing, the sleek, flat-top connector "eliminates power connector stress by preventing 12VHPWR cable from pressing against your case's side." The part, which is separate from the 12VHPWR cable itself, boasts 105-degree centigrade (221 Fahrenheit) thermal capacity, and presumably it's rated to handle the same 600-watt maximum that the power cable and GPU are. As Tom's Hardware reports, you may have to be careful about compatibility depending on precisely where the cable connection is on your graphics card. But presumably if you need a 180-degree adapter, your current setup is less than ideal anyway.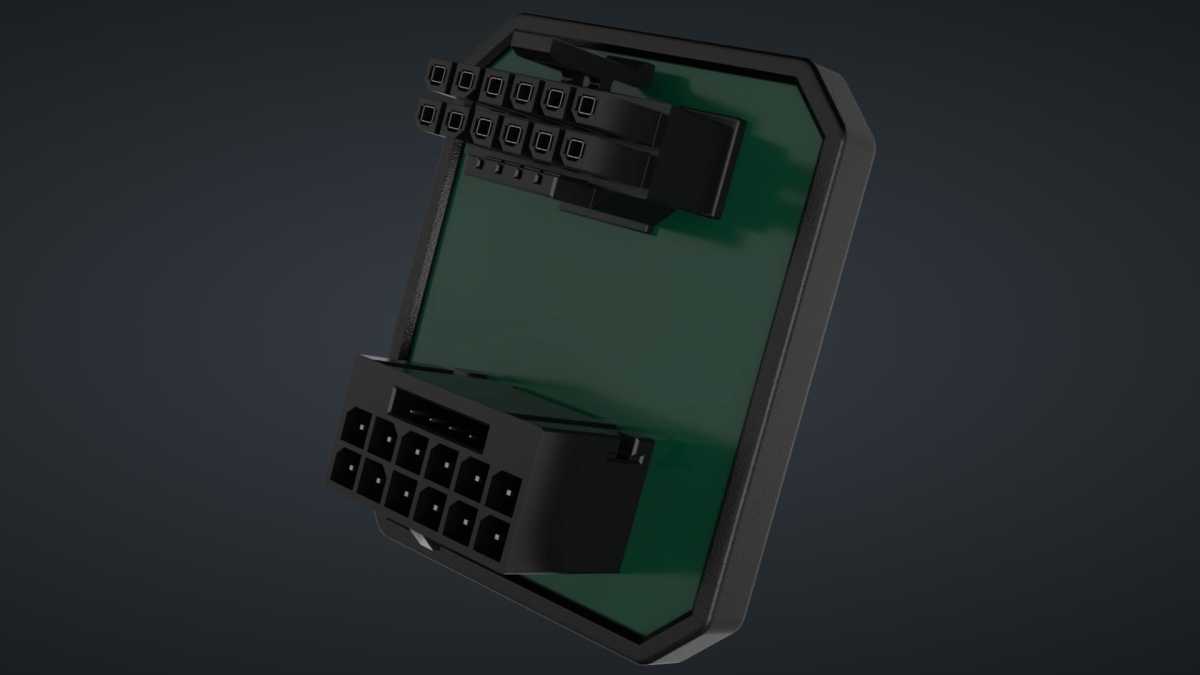 Corsair
Corsair isn't the only one trying to ease people's minds when it comes to melting GPUs. MSI's solution is to include brightly colored connection tips to ensure a solid fit. The PCI-SIG group, which standardizes the power connections for PCI-compliant components, is already working on a safer standard called the "12V-2×6," using a plug that's almost identical but tweaked for more reliable full insertion.