Bank statements, contracts, tickets, love letters… Most things in this world can be sent via email, and protecting your email is of course extremely important.
In this guide, we show you how to do it in the world's most popular email service Gmail, but the basic concepts are applicable to other services as well.
Skip smart features
Gmail has many smart features that give you suggestions based on what you and others have written in the past. If you find this monitoring uncomfortable, you can remove it.
HOW? Go to Gmail, click on the cogwheel in the top right corner, select See all settings > General. The list shows a number of so-called smart features that are all based on monitoring. Deactivate them! Then also select Inbox and go down to Importance markers and change to Do not use my past actions to predict which messages are important.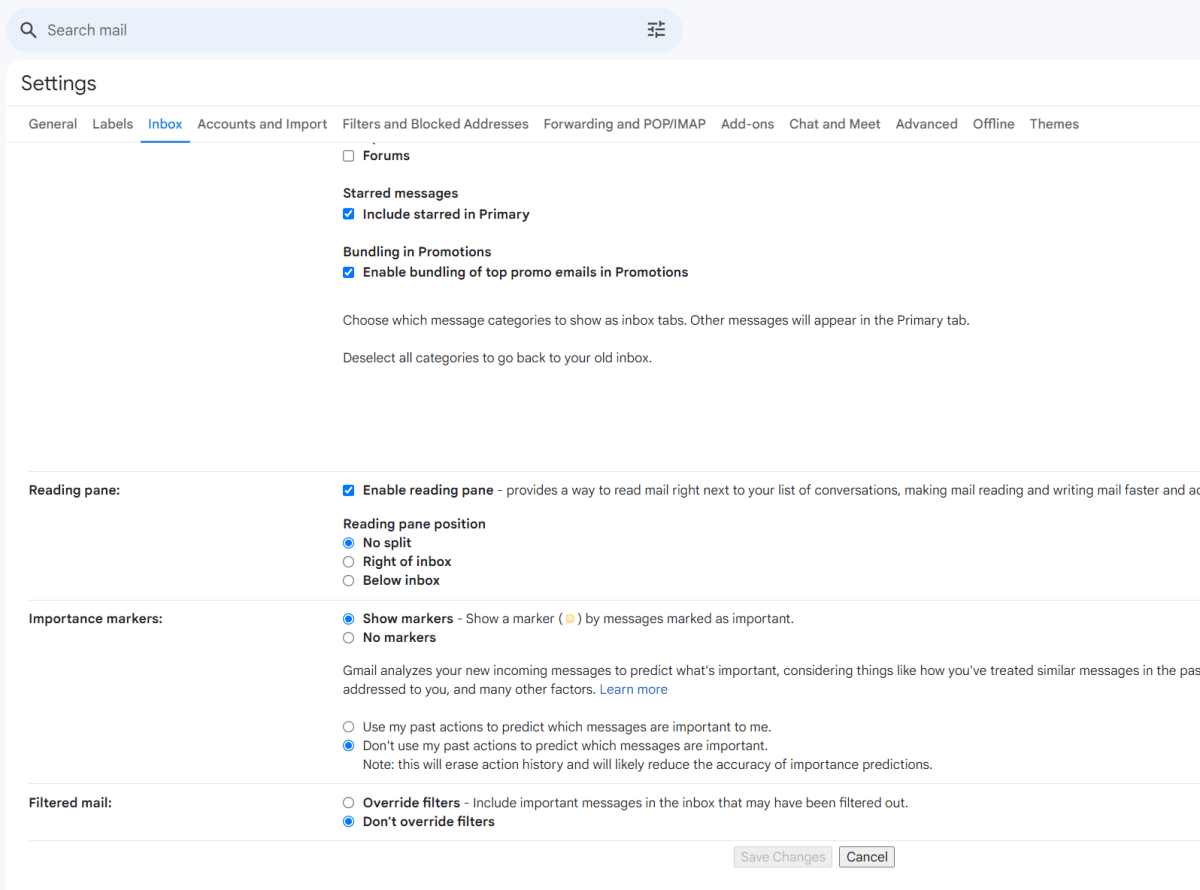 Sam Singleton
Skip external images
In theory, the images in an email can be a security risk, as they can track your usage. The same goes for Dynamic Email, i.e. emails that contain a questionnaire, for example. Both can be switched off.
HOW? Open General (as above), and select Images. Switch to Ask before viewing external images. Directly below is also Dynamic email and here you can remove the tick at Enable.
Send confidential emails
Gmail has a confidential mode that prevents the recipient from forwarding an email. You can also protect the email with a password and make it self-destruct after a certain time.
HOW? Tap on Compose to create a new email and click on the padlock and bell icon. Select the expiry date and password requirements and click on Save. Now you can write and send as usual.
Sam Singleton
Stop spam ..
Spam, or unsolicited email advertising, is a source of irritation. But there are ways to protect yourself.
HOW? If you have received a spam message, you can mark it as spam with the button Report spam on the top toolbar above the email.
Sam Singleton
… and save real emails
Sometimes honest emails end up in the Spam folder, so it's a good idea to check occasionally.
HOW? Open the Junk Mail in the left-hand menu, select or open an email and select Not spam.
Further reading: 5 free privacy tools for protecting your personal data
Use spam addresses
A good way to reduce the problem of spam is to have a main address that you use with great care and a "junk" address that you use in risky situations. If the latter becomes overloaded with spam, you can delete it and create a new one.
HOW? Get an extra email address, for example, through Gmail, Microsoft Outlook or Yahoo Mail.
This article was translated from Swedish to English, and originally appeared on PCforAlla.se.