A few days ago AMD announced the Radeon RX 7900 GRE as a China-only retail release. It was significant because even half a year after the initial 7000-series cards released, we still have just three desktop GPUs available: the RX 7900 XTX at $1000, RX 7900 XT at $900, and the significantly less-powerful RX 7600 at $270. That's leaving a pretty huge gap in the middle of the lineup. Where are the RX 7700 and 7800 cards for mid-range gamers? According to a recent statement from AMD, they should be here sometime in the next few months.
AMD Radeon RX 7600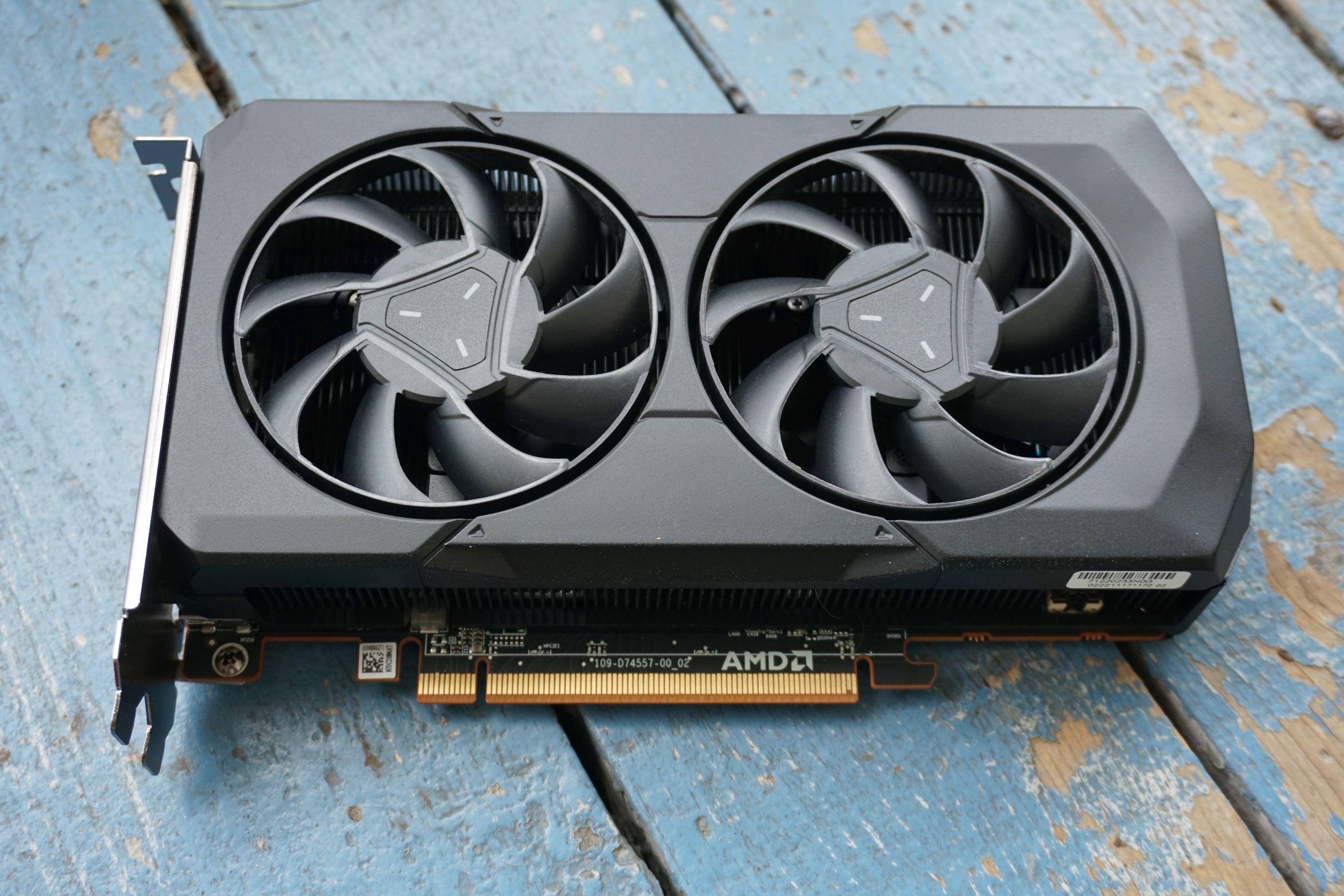 Price When Reviewed:
$269
AMD CEO Lisa Su said as much in the company's quarter two earnings call (spotted by PC Gamer). "We are on track to further expand our RDNA 3 GPU offerings with the launch of new, enthusiast-class Radeon 7000 cards in the third quarter," she said, making a distinction from the "mainstream" RX 7600 launched in March. If the RX 7900 XTX remains the top-of-the-line card, that means something in the mid-range coming before the end of October, assuming no further delays on AMD's part.
Despite an enthusiastic response to the 7000-series cards, which are punching above their weight compared to Nvidia's GPUs at the same price points, AMD has had trouble getting more models out the door. The reasons why aren't entirely clear — and aren't elucidated in the earnings call — though rumors point to some hardware bugs in the latest RDNA 3 chip designs. In the same stretch of time AMD has released four mobile GPUs for gaming laptops, the RX 7600S, RX 7600M, RX 7600M XT, and RX 7700S.
When the Radeon RX 7700 and 7800 GPUs arrive (assuming the naming scheme stays consistent), they'll be competing with the RTX 4060 and 4070 series from Nvidia, both of which have been a disappointment in terms of improvement over the previous generation and total value at the current retail prices. The RTX 4060 Ti, at a former "sweet spot" of $400, is a particular let-down due to low memory and bus specs. This might offer an opportunity for AMD to hit hard, particularly for gamers looking for performance at the popular 1440p level.
If you can't wait until October, be sure to check out our roundup of the best graphics cards for 2023.