If you've been on the hunt for a Raspberry Pi in the last couple of years, you know just how hard it's been to get one. Supply went down and prices shot up, and what used to be an affordable $35 single-board computer became quite expensive. But earlier this year, the group that produces the Raspberry Pi said many more would start hitting shelves by summer. And as promised, it appears that's finally happening.
For the first part of the year, output was relatively low—around 400,000 per month, with most of them going to commercial buyers rather than tinkerers and enthusiasts. Then in June, the Raspberry Pi foundation announced that number would double to 800,000 that month, and then climb further to 1 million in July. This dramatic uptick in supply seems to be having an effect too, according to Ars Technica: Availability appears to be returning to normal for some Pi models. In fact, a tracker for Raspberry Pi stock said that it's issuing fewer automated alerts as of late.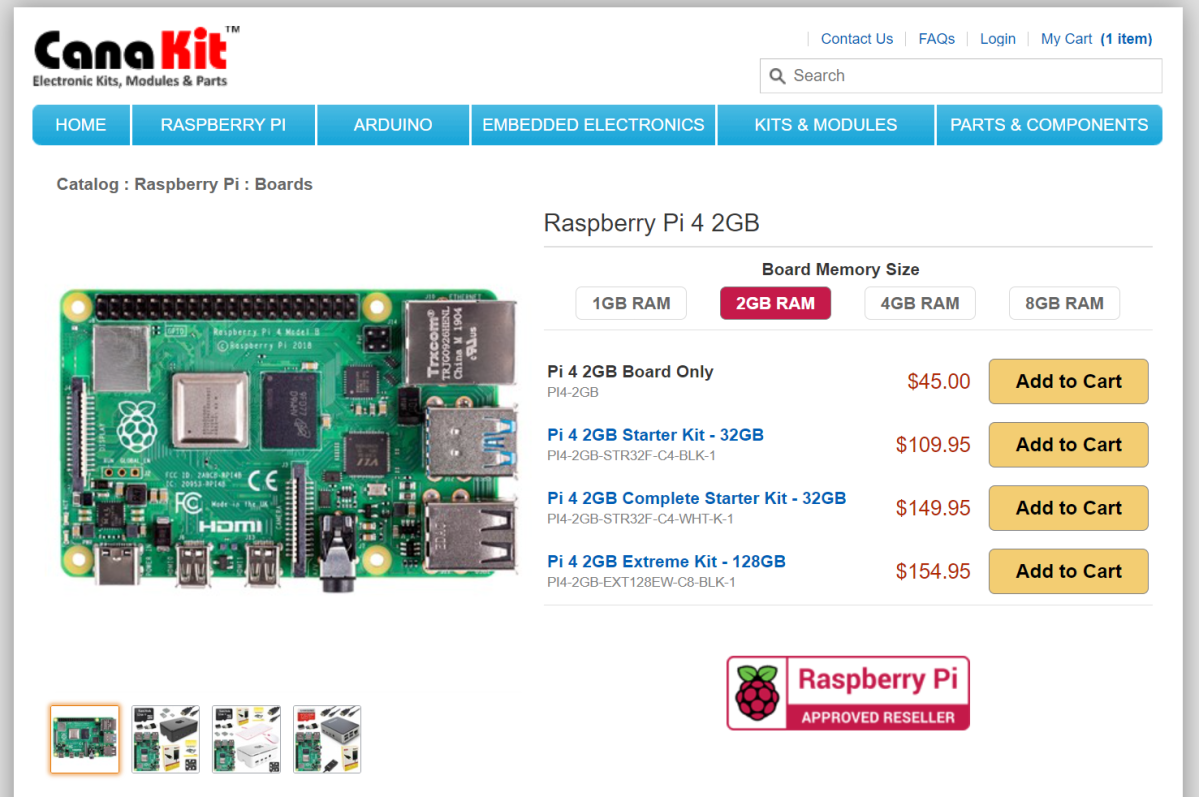 Which boards are in stock will depend on your region—UK-based buyers seem to have more available to them, with retailers like UK-based Pimoroni doing away with quantity restrictions on 2GB and 4GB Raspberry Pi 4 and Pi Zero W boards at purchase. You can also pick up the 8GB RPi 4 through The Pi-Hut. Meanwhile in the US, you can nab the 2GB Raspberry Pi 4 from Canakit, the 4GB model from Sparkfun, and the 8GB board from Chicago Electronic Distributors. Meanwhile, the Raspberry Pi Zero W can be picked up via PiShop.us, Sparkfun, and Chicago Electronic Distributors. Fans of the newer Raspberry Pi Zero 2 W will have to keep waiting for now, unfortunately—that one remains widely out of stock.
The patchy availability of Raspberry Pi boards isn't the only lingering side effect of the pandemic—prices remain higher for the $45 2GB RPi 4. You'll pay about $10 per board compared to early 2020, when the 2GB dropped down to the $35 price of the 1GB model. It's not too much of a markup—and it matches the original launch price—but it shows that while nature is healing, it isn't completely done repairing itself yet.
But being able to get your hands on a Raspberry Pi 4 at a reasonable price is still exciting. Now we can all get back to making retro-gaming emulators, ultra-affordable PCs, and other nifty projects.