When you're a citizen of the world, you want to be able to speak with as many people as possible. As someone who never stops learning, you're probably not interested in back-to-school sales, but you should pay attention to this one. That's because globetrotters can pick up the CES Innovation Awardee, Mymanu CLIK S Translation Earbuds for an extra $50 off.
The truly wireless CLIK S earbuds enable you to converse in 37 languages in real-time, thanks to the proprietary translation app, MyJuno. You'll be able to enjoy your music in HD clarity and then, when it's time to speak to someone, use the app to translate 1-on-1 or group conversations by speech or chat. It works incredibly fast and helps you learn the language via a phrasebook and dictionary for practice.
MORE: Check out all of our Back-to-School sales
Travel smarter when you take advantage of this Back-to-School deal. Now through August 13, you can get the Mymanu CLIK S Translation Earbuds for 36% off $157 at just $99.97.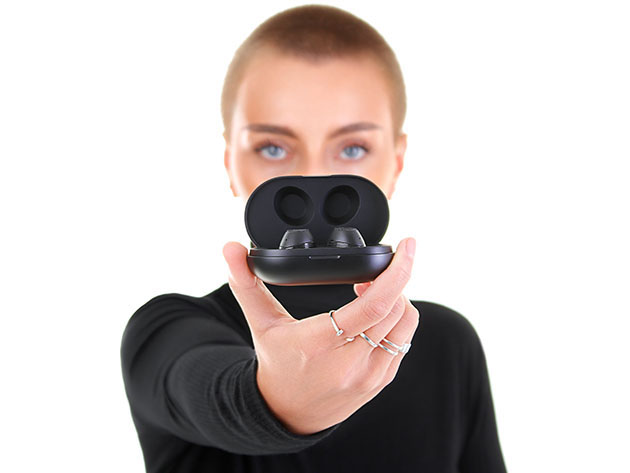 Mymanu CLIK S: Award-Winning Translation Earbuds – $99.97
Prices are subject to change.