Logitech K400 wireless touch keyboard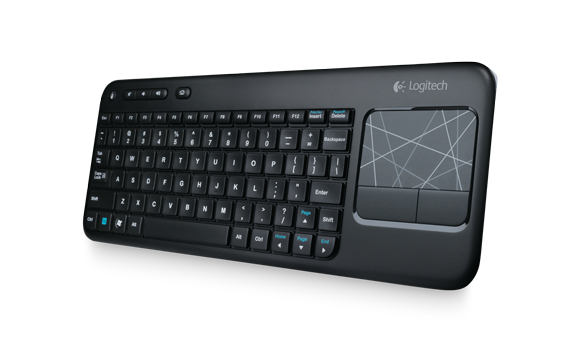 If you're looking for a keyboard that's couch-friendly, check out the Logitech K400 wireless touch. This keyboard has a built-in 3.5-inch touchpad so you can control your PC from across the room without needing a separate mouse. The K400 connects to your PC using Logitech's tiny Unifying USB receiver, and works up to 33 feet away from your machine. (Hint: It's a great complement for your new home theater PC.)
Price: $39.99, Logitech
Logitech Anywhere Mouse MX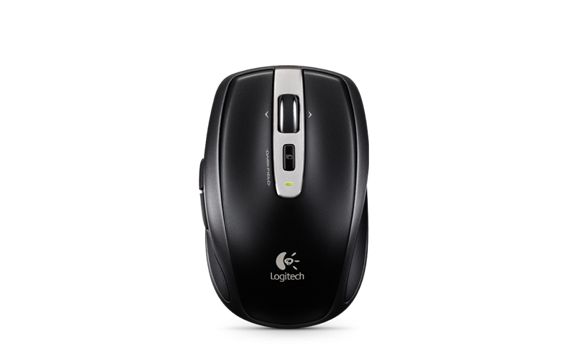 Logitech's Anywhere Mouse MX is small and compact, and boasts Logitech's Darkfield laser technology, which Logitech claims will allow it to track accurately on most surfaces. Like the K400 keyboard, the mouse connects to your computer using Logitech's Unifying USB receiver—the tiny USB dongle will actually let you connect up to six compatible Logitech devices. The mouse has five buttons, including a pair running along the side and a center button that can be re-programmed. The mouse is compatible with Macs and PCs.
Price: $59.99, Logitech
WD My Passport 2TB portable external hard drive
Western Digital's My Passport portable external hard drive is a good deal for just $140. This small, compact hard drive is USB 2.0 and USB 3.0 compatible, has built-in automatic backup software, and is packed with a whopping 2TB of storage capacity. It's compatible with both Windows and Mac systems, and it comes in a number of colors.
Price: $139.99, Amazon.com
Dell S2240M 21.5-inch ultra-wide monitor
Here's another affordable external monitor for your desktop or laptop. The Dell S2240M's glossy 21.5-inch display has a native resolution of 1920 by 1080 pixels, and its stand tilts up to four degrees forward and 21 degrees backward, which should make it a bit easier to find a decent viewing angle. The display's ultra-thin bezel also makes it a rather attractive but you'll have to settle for DVI and VGA ports, as it lacks DisplayPort or HDMI connectors.
Price: $199.99, Dell
Microsoft Wedge touch mouse
Microsoft's tiny, avant-garde Wedge touch mouse was designed with Windows 8 tablets in mind, but that doesn't mean it isn't a great complement for an Ultrabook or a laptop. This Bluetooth wireless mouse features four-way touch scrolling, Microsoft's BlueTrack technology that boasts accurate tracking across a variety of surfaces, and is powered by a single AA battery. The mouse will work on PCs (running Windows 7 or 8) and Macs, though the four-way scrolling feature will serve you best on a Windows 8 machine.
Price: $69.95, Microsoft