RightScale: Founded in 2006, RightScale is a platform for managing and deploying cloud resources across public and private environments, providing users tools to configure, monitor, automate deployments, and govern controls and access. It works across a variety of public and private platforms including Amazon Web Services, Rackspace, Software, Microsoft Azure, Datepipe and private cloud platforms including CloudStack, Eucalyptus and OpenStack.
More information: RightScale
GigaSpaces Technologies: GigaSpaces is a platform for automating application deployment to a variety of environments, including public and private clouds, as well as physical hardware. The company's newest product is Cloudify, which it markets as a private platform as a service (PaaS) for deploying applications to public cloud environments without requiring changes to the code. It uses a relationship the company just inked with Chef to automate these tasks.
More information: GigaSpaces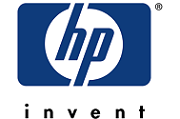 Cloud management
BMC: Fresh off news of a partnership with Amazon Web Services that certifies BMC as a manager of AWS cloud resources, BMC seems armed with ammunition to take to the enterprise market by being able to enable management of various private cloud platforms and AWS's public cloud.
More information: BMC
Capgemini: Another AWS Partner, Capgemini provides similar services to BMC, including consulting and tools for migrating applications or starting new workloads in AWS's cloud.
More information: Capgemini
CA Technologies: CA Technologies cloud management tools, including CA AppLogic, allow users to deploy and scale existing applications across public and private cloud environments with build in monitoring features using a graphic user interface (GUI) that requires no changes to the application's code. CA has recently enhances its support to deploy management of AWS workloads too.
More information: CA Technologies
Hewlett-Packard: HP has been making a lot of announcements recently about its Converged Cloud Strategy, which it says is a common platform across public and private clouds for users. Based on OpenStack code, the idea is to manage private clouds build on HP servers and have the ability to scale up into HP's recently launched public cloud, all with the same platform. The company has emphasized its support for multiple types of hypervisors on the private cloud side, but has not talked as much about enabling workloads across multiple public cloud providers though.
More information: HP cloud
IBM: IBM SmartCloud is the omnibus suite of services that provide a range of features, from monitoring the health and status of cloud resources, while also allowing automated connections to compute and storage resources from IBM or other vendors.
More information: IBM SmartCloud
ServiceMesh: ServiceMesh manages public, private and hybrid clouds across a common platform, but allowing separate policies for different environments based on access controls and auditing. It charters on a per-virtual machine basis.
More information: ServiceMesh
VMware IT Business Management Suite: Optimized for VMware environments, the company's ITBM provides usage metrics for centralized management of a private cloud, allowing CIOs to become "IT service brokers," the company says. ITBM allows users to set alerts based on cost and service level, and it allows granular information about past, present and predicted future use by individuals and departments as well.
More information: VMware ITBM
This story, "16 of the most useful cloud management tools" was originally published by Network World.