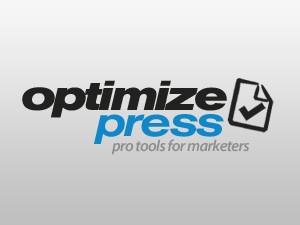 OptimizePress is a WordPress theme that lets users create sales letters, squeeze pages and other features for their online business. As noted in How to Build an Online Business From Scratch, using a template such as OptimizePress will speed up the process of building your website and will allow your site to function as a sales funnel as well as a blog.
This article will show you how to build an online business using OptimizePress.
Step 1: Secure Your Passwords, Files and Servers
WordPress is a great content management system, but it's prone to hacker attacks. Therefore, before you start working with OptimizePress, you need to harden your WordPress installation-and before you do that, you need to take a few steps to protect your computer and your data.
Here are a few recommendations.
Get the latest virus and spyware protection programs on your computer. Options include Microsoft Security Essentials, Malwarebytes Anti Malware and CCleaner.
Back up your database once a week. This process will vary with each hosting provider, so ask yours to walk you through the procedure. Another option is to purchase a commercially available program such as Backup Buddy.
If you use File Transfer Protocol, upgrade to Secure FTP. You'll also need an SFTP program; one option is Win SCP.
For additional security, use a hosting service that provide either a dedicated server or a server with only a few users. One example is Turnkey Internet.
Keep your plugins to a minimum. Many security vulnerabilities have been exploited this way.
Step 2: Secure Your WordPress Installation
Once your systems are safe and sound, it's time to secure WordPress. Here's what you need to do:
After creating your WordPress account, don't use the default "admin" password. Use a strong password with as many as 16 characters, such as W_Xfic_gyYxch__dx. Change your passwords weekly, too.
Install the Limited Login Attempts plugin. By default, WordPress allows for unlimited login attempts. Limit Login Attempts blocks this after a number of retries; this makes a brute-force attack less likely.
Install the Bulletproof Securityplugin, which claims to protect WordPress websites against XSS, RFI, CRLF, CSRF, Base64, Code Injection and SQL Injection hacking attempts. Bulletproof also addresses wp-config.php, bb-config.php, php.ini, php5.ini, install.php and readme.html files by using .htaccess WordPress security protection, according to its developers. If your installation is anything like mine, you'll have to take care of a number of settings before you can use this plugin. It's recommended that you make a backup before you proceed.
Another security option is Better WP Security, which combines numerous WordPress security features in a single plugin. This, the developers say, helps users alleviate concerns about myriad plugins having conflicting features or leaving gaps in a site's security.
The last option is the Timthumb Vulnerability Scanner, which scans your wp-content directory for instances of timthumb.php and upgrades them to a safer version.
WordPress offers many more plugins, though this should be more than enough for your needs.
Step 3: Install and Configure OptimizePress
Once you've purchased a copy of OptimizePress (for $97) and activated your membership, the next step is to download the template from the members area.
Next, launch WordPress. This where you'll upload the OptimizePress theme. Be aware that the file size is roughly 5 MB, so make sure that your installation will allow you to load large file sizes. (Your hosting provider will be able to determine this.)
To see what you can upload, click on Media: Add New and look at the Upload New Media section, as shown below.
Next page: You're halfway there...