BlackBerry (formerly RIM), put everything on the line Wednesday. The world watched as the Canadian smartphone manufacturer announced two new smartphones, as well as a totally revamped BlackBerry operating system—all done in a bid to stay relevant in this world of Androids and iPhones.
BlackBerry bet the house on its new devices and operating system. Will its gamble pay off? Here are some points to consider before that question can be answered.
Not too little, but too late?
It seemed this week that things were starting to look up for RIM, now BlackBerry.
Every major U.S. carrier signed on to offer the new BlackBerry Z10 and the BlackBerry Q10, and the phones were set to launch on countless other carriers worldwide.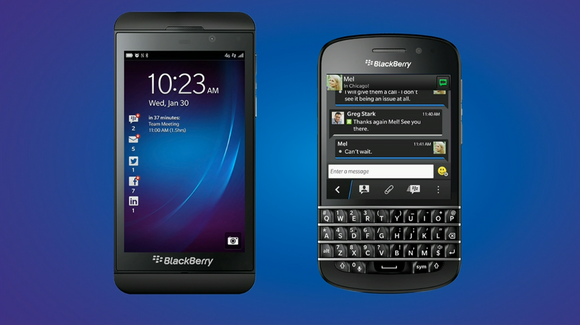 However, enthusiasm cooled a bit Wednesday when Thorsten Heins, BlackBerry's CEO, said at Wednesday's launch that the BlackBerry phones wouldn't be available in the U.S. until mid-March.
That date will put the BlackBerry phones' availability weeks after Mobile World Congress in late February. MWC is the biggest and most important trade show for mobile announcements. The March date also means that buying a BlackBerry will not be an option before smartphone behemoths such as Samsung announce their latest and greatest mobile offerings.
In an industry where a smartphone can go from being high end to bargain bin in the span of a week, the delayed launch of the Z10 and Q10 could end up killing interest in BlackBerry 10 before they even get out of the gate.
Remember the Droid Bionic?
We've seen this problem happen with other smartphones.
At the International CES show in 2011, Motorola made a big splash with the announcement of its Droid Bionic—a super phone that, at the time, boasted interesting features and impressive specs.
Unfortunately the phone took several months to get to market. When it did arrive, much of the buzz surrounding it had died down. And, sadly, its once head-turning specs were not much better than what those you could at that time on a pre-paid smartphone—for much less money and commitment.
BlackBerry appears to be in very much the same position as Motorola was two years ago.
By tipping its hand this early, BlackBerry has effectively given its competitors the head start they need in order to steal whatever thunder BlackBerry gained from Wednesday's announcement.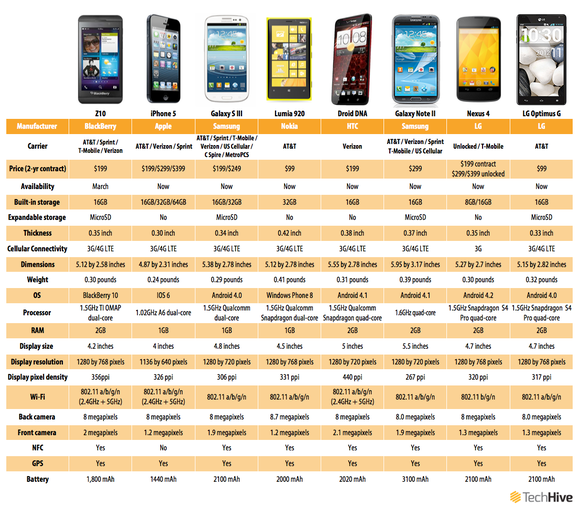 When Mobile World Congress starts in late February, you can bet that other smartphone makers are going to do their best to find and show us ways to improve upon what BlackBerry showed off Wednesday.
iPhone rumors
Mobile World Congress isn't the only event BlackBerry has to worry about.
Apple is rumored to be testing a new iPhone and a new version of iOS, both of which could be announced ahead of the company's World Wide Developer's Conference in June.
Even if a new phone is not announced, rumors and speculation of a new iPhone could cause people to hold off buying a BlackBerry phone until they consider what Apple has to offer.
Although the revamped BlackBerry 10 is superior to the current version of iOS in many ways—such as the BlackBerry Hub, a universal inbox that aggregates your phone and social media notifications in one place, and the smart keyboard featured on the BlackBerry Z10—current iPhone users will likely hold off switching platforms until they see the new features Apple is almost sure to add in iOS 7.
If Apple manages to add to iOS 7 even one of the dozens of features announced for BlackBerry 10, BlackBerry will have a nigh-impossible time trying to attract new users to its phones and OS.
Aiming for third
At last year's BlackBerry Jam developer's conference, CEO Heins famously told the crowd of attending journalists that he thought the company had a shot at being number three in terms of smartphone operating systems.
After countless jokes on Twitter, it looks like Heins might be right.
BlackBerry 10 now has more than 70,000 apps in its BlackBerry World store—more apps than any other mobile OS did when it first launched.
BlackBerry has gone to extreme lengths in order to court new developers to build applications for BlackBerry 10, while convincing its existing developers to stick with BlackBerry.
Microsoft—BlackBerry's closest competitor in the mobile space—also is trying desperately to recruit developers for Windows Phone 8; both companies are doing everything they can in order to ensure that their platforms have the hottest apps and are as developer-friendly as possible.
With thousands of developers on board to create apps for BlackBerry 10, the company looks seems like it has a better starting point than Microsoft did when it launched Windows Phone 8.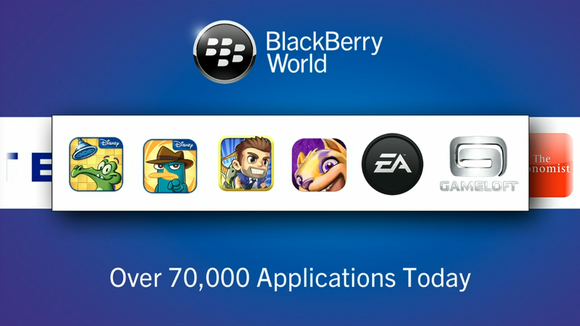 However, as Senior Editor Melissa J. Perenson pointed out during our liveblog of the event:
Whether all of these apps are available at launch, however, wasn't made clear. It could be some of these are "on board" with the BB10 program, but not necessarily available day-and-date with launch.
It also remains to be seen how well these apps run in BlackBerry 10 compared to their iOS and Android counter-parts. If BlackBerry can continue to attract developers (and keep the ones it already has), then it can present itself as an attractive option to new smartphone buyers or to those that have not already heavily invested in apps on iOS or Android.
Uphill battle
It's no secret that BlackBerry has a major fight ahead of it. If the company wants to live to see another year, it can't hold anything back. The phones need to be flawless, the OS needs to be bug free, and the apps have to be as good as (if not better than) the ones available on competing devices.
Our review of the Z10 and BlackBerry 10 will be up in the next few days. We'll let you know  whether we believe BlackBerry is long for this world—or not.
This story, "BlackBerry takes on the smartphone world" was originally published by TechHive.