There's a new OLED gaming monitor on the market. And if you've been watching the space, you can probably sing along to this tune. Size? 27 inches. Resolution? 1440p. Refresh rate? 240Hz. Price? A thousand bucks. This one comes from AOC, which has been making waves with its gaming displays in the last few years. But it's hard to get too excited about yet another display that doesn't stand out in either features or value.
Let's get down to the hardware. The display on the Agon Pro AG276QZD is technically 26.5 inches, but makes up for it with that fast 240Hz refresh rate. That matches OLED gaming monitors from LG, Asus, Corsair, and Acer, all of which offer approximately the same size, 2560×1440 resolution, and $1000 price tag. To be fair, it wouldn't surprise me if some or all of these monitors are sourcing the same display panel from LG, so it makes sense that they'd be so broadly similar in features and price.
Further reading: Best monitors and best gaming monitors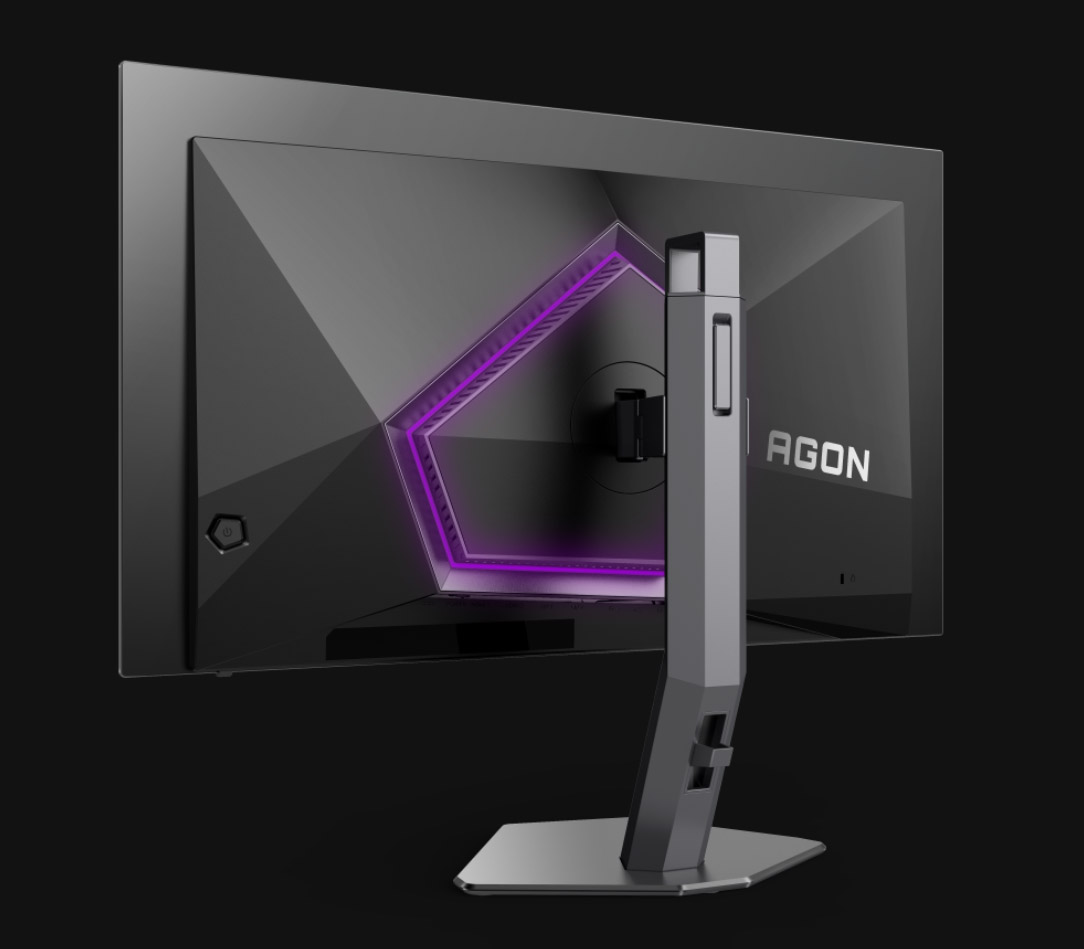 AOC
Tom's Hardware reports that the Agon Pro boasts G-Sync and FreeSync compatibility, .03ms response time, HDR10 certification, and 100% SRGB coverage. Connections include dual HDMI 2.0, dual DisplayPort 1.4, two USB 3.2 ports (no USB-C charging, apparently), and a headphone jack, plus a pair of 5-watt speakers that no one who can afford a four-figure monitor will ever use. The rear includes the usual RGB backlighting, and the asymmetrical stand base is designed with the odd contortions of eSports players in mind. AOC offers a three-year warranty for the screen, which covers OLED burn-in.
As nice as it is to see OLED tech finally arriving for PC gamers, I can't help but think the market is already getting pretty crowded at this $1000 price level. We're already seeing discounts on these premium displays (the Acer model is going for under $800 today), so we may be reaching a limit on gamers willing to splurge for 27-inch screens at this price. The first company to offer a significant discount, or a much larger panel at the same price, is going to dominate.
Another 240HZ, 27-inch oled monitor (that gamers will love)
Asus ROG Swift OLED PG27AQDM
Price When Reviewed:
$999.99