The only constant in my life is learning how much I don't know—but it can be a source of real delight. Take for example Windows shortcuts. So many exist that I'm still learning new ones, decades later. The latest one I just stumbled across: If you hold Ctrl while Windows Task Manager is open, it freezes the real-time updates about your open apps.
This tip comes courtesy of Jen Gentleman, a Windows engineering team member who tweets about these kinds of little tricks. Spotted by The Verge, this keyboard shortcut works in both Windows 10 and 11, and is handy for when you're trying to click on a Task Manager process and it jumps to a different position in the list (or momentarily disappears). Holding Ctrl stops the window from continually refreshing. You're still able to otherwise interact with the apps, like selecting them or clicking the dropdown arrow to get more details.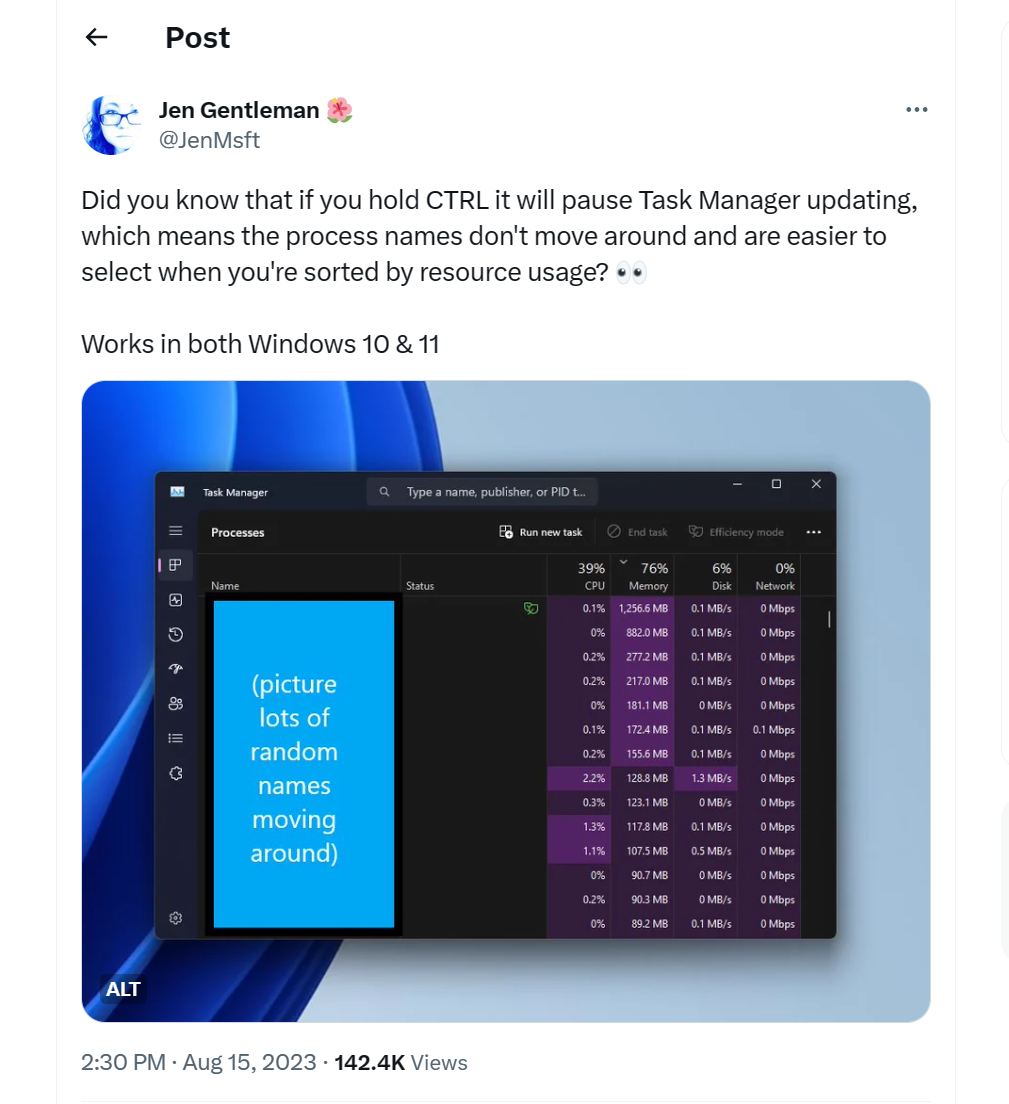 If you're a grizzled veteran of Windows and are tempted to facepalm that you never discovered this on your own—like by simply messing around and pressing the different modifier keys to see what happened—don't worry, I got you covered. I already did that myself.
On the flip side, if this happens to be one of the first keyboard shortcuts to catch your attention, you should definitely give more of them a spin. They speed up basic tasks in Windows by a lot, and they're pretty easy to memorize after enough repetition. We have a list of what we think are the best keyboard shortcuts, and if you're a Windows 11 user, you can dig into Windows 11-specific keyboard shortcuts, too.
Jen Gentleman's Twitter (now called X) feed is also dotted with even more helpful tips. If you need me for the next few hours, you can find me digging through them—I love seeing how other people work, so even tidbits about how someone uses PowerToys is great inspiration. Speaking of: If you haven't yet started using PowerToys, that collection of additional utilities also supercharges navigation in Windows, too!
get windows 11 pro for cheap in pcworld's software store
Windows 11 Pro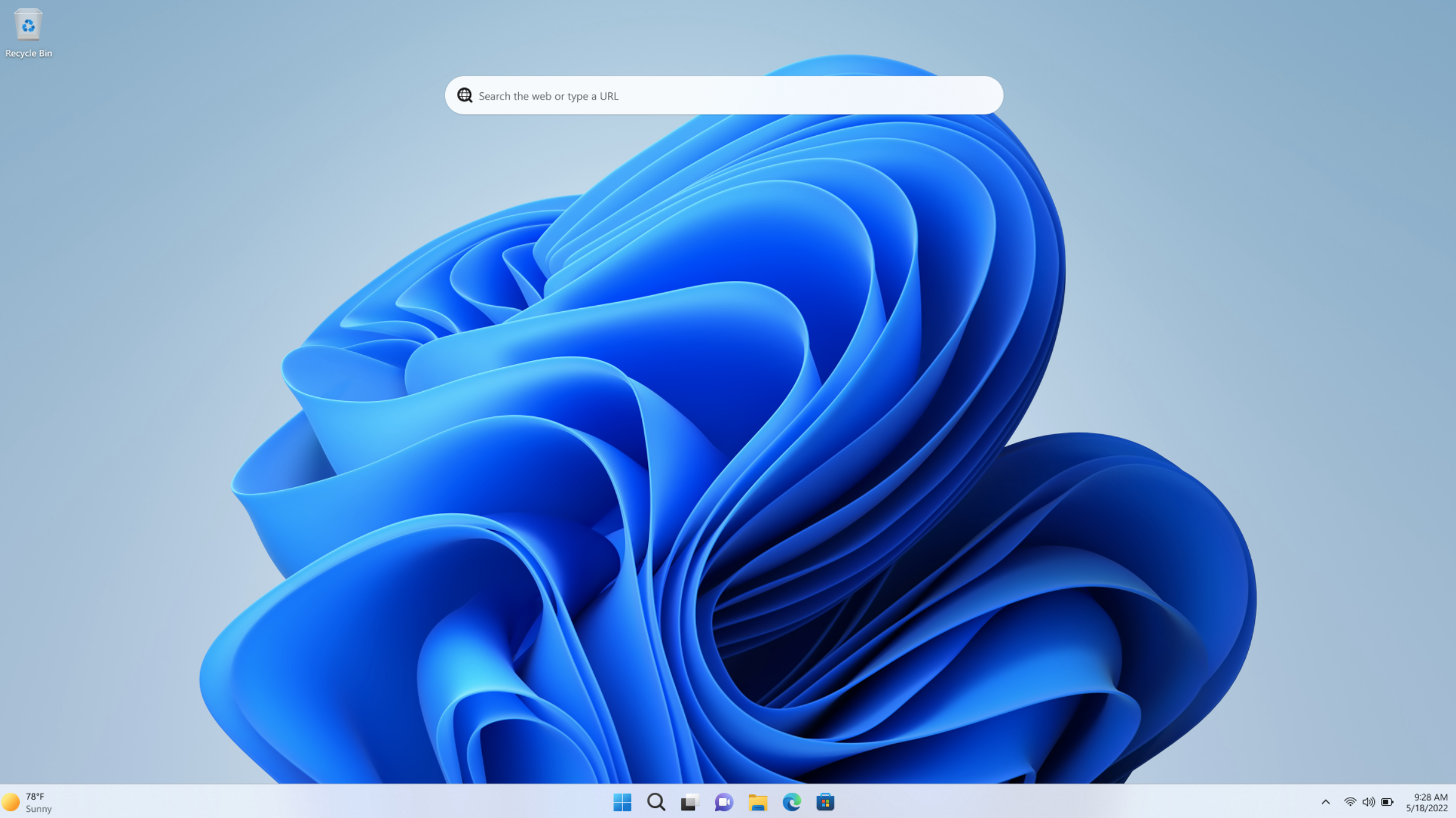 Price When Reviewed:
199.99