If you've been waiting for mid-range Radeon RX 7000 series graphics cards, your wait is almost over…or at least, your wait for their official confirmation. According to a Twitter post from an AMD vice president, the company is planning a big reveal at Gamescom in Germany on August 25th. That would be an ideal time to announce those new "enthusiast" GPUs the company is planning to release sometime this quarter, if what CEO Lisa Su told investors holds true.
The tweet from General Manager of the Graphics Business Unit Scott Herkelman (a frequent guest on our Full Nerd Podcast!) was spotted by PCGamer, and mentions "our next major product announcements." That doesn't automatically mean new desktop graphics cards, but with recent leaks confirming the existence of the Radeon RX 7700 XT and RX 7800 XT, it seems like a very safe bet that Germany is the place we'll see these cards for the first time in their official debut. Both models fill in some much-needed slots on AMD's roster between the budget RX 7600 and premium RX 7900 XT GPUs.
An AMD promotional page says that the "AMD Highlight Show" at Gamescom will begin at 5:00 PM, Cologne time, which is 11 AM Eastern and 8 AM Pacific in the United States. Naturally, PCWorld will have coverage of all the news as it comes in…assuming that AMD's manufacturing partners haven't spilled the rest of the beans in the next week. In particular, we're still waiting on retail prices for these mid-range cards.
Pulse Radeon RX 7600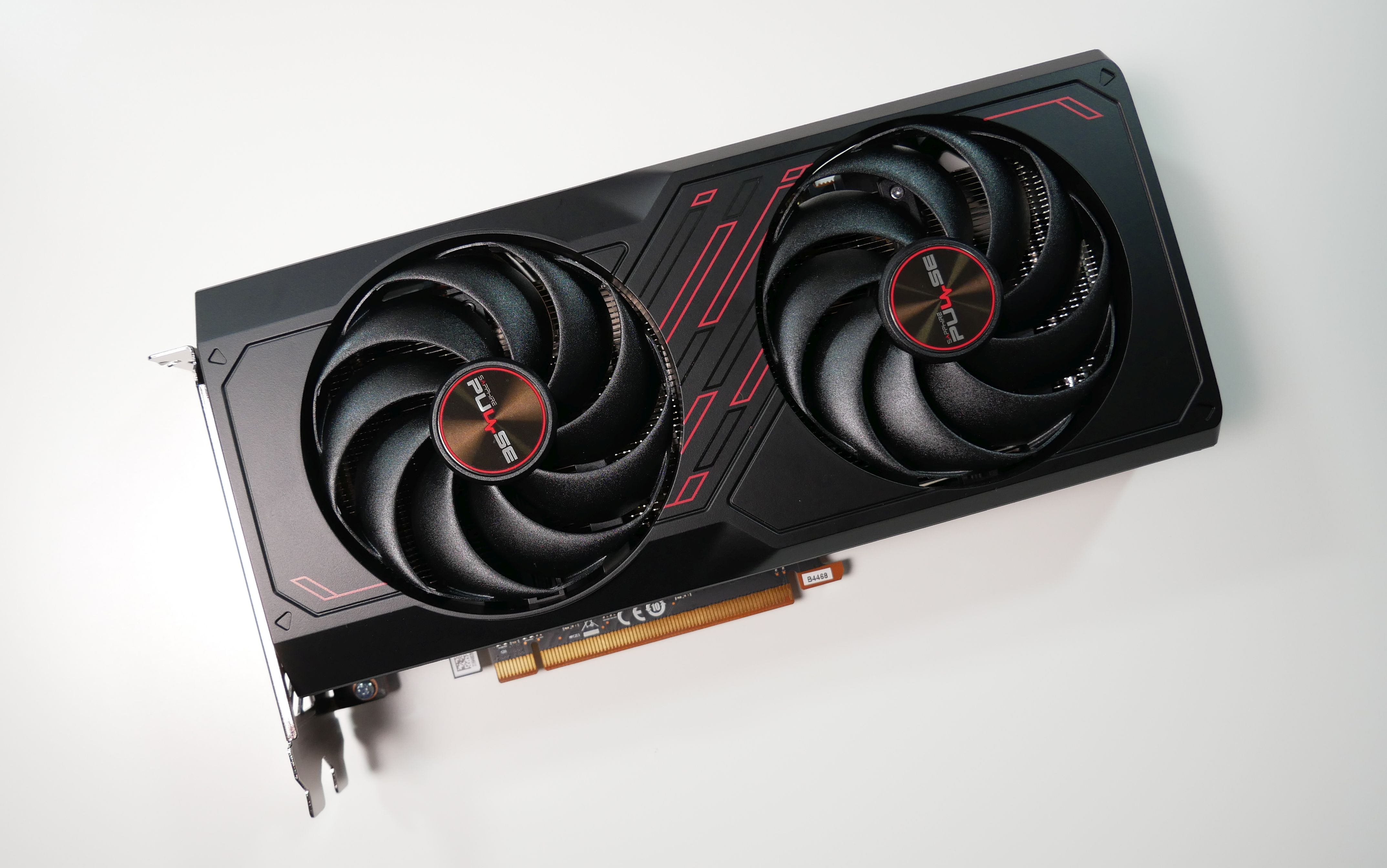 Price When Reviewed:
$269