Unhand that phone! Texting tools for the big screen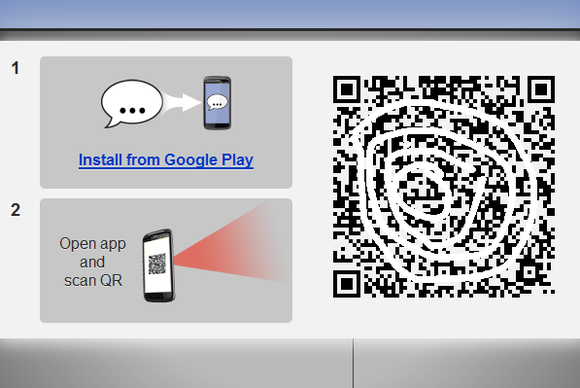 Today's Best Tech Deals
Picked by PCWorld's Editors
Top Deals On Great Products
Picked by Techconnect's Editors
Don't cramp your style texting on that teeny-tiny smartphone. There's no need, especially when you consider how many apps and services make it easy for you to text from the roomy comfort of your computer's monitor and keyboard.
We tested five services to see how well they worked, and whether they were able to reliably bring the convenience of texting on your smartphone to your PC. Good news: Most were impressive, many are free, and all were easy to use.
All of the solutions we tested work with Android phones, as its open nature allows apps more access to your phone's messages. Apple's limits are more restrictive, and as such, most of the services we tested don't work with iOS devices. And, even those that do come with some limitations that make them less than desirable.
MobiTexter
Like many of the services we tested, MobiTexter (free) works with Android devices only, and it requires that you install an app on your  Android phone. Once you install the app on your phone, you register your Google account with it, and head over to your PC. From your browser, MobiTexter asks for access to your Google account, including your contacts. Once you grant it permission, the site links you right to the main texting tools.
MobiTexter's Web interface is basic, but serviceable. It automatically pulls in your most recent text message conversations, which are displayed in a list on the left side of the page. On the right, you have fields for entering new individual or group texts.
MobiTexter limits you to 160 characters per message, and displays incoming messages in small pop-up windows. It does let you type more than 160 characters, but it starts a new message each time you reach the limit. And while it does display messages in conversation threads, it doesn't automatically add incoming messages to those threads, which is unfortunate. It makes it harder to reply naturally when the message to which you're replying doesn't show up in the conversation view.
I also wish that MobiTexter supported MMS, so you could send pictures and videos. Unfortunately, it doesn't. Still, MobiTexter is free and is a reliable way to send and receive basic texts on your computer.
BrowserTexting
Spot the trend: BrowserTexting ($10), too, works with Android devices only. And, also like many of the products included in this round-up, it's a two-part solution, as it's both an app that you install on your phone and a Web app that you use on your computer.
You first need to install the app on your Android phone, which is a quick and simple process. You then fire up your computer's browser and head to BrowserTexting.com. The setup process here was also simple and streamlined: The website displays QR code that you scan to connect your phone to your browser.
Then you're good to go. BrowserTexting automatically displays a list of your contacts. You can select one from the list or enter a number on the screen to begin texting. Once you start the message, BrowserTexting brings up past conversations with that person right on the screen, so you can view your texting history as a conversation, just as you would on your phone. You can send MMS messages and group texts, too. New messages pop up on your computer screen, and all of your correspondence is synced back to your phone.
The interface is bland, featuring little more than a big blank space for messages, but easy enough to understand. I like that BrowserTexting offers extensions for Firefox and Google Chrome, which allow you to read and compose messages without opening a dedicated browser window or tab. And I like that it opens new text message conversations in tabs, making it easy to switch between them.
I did notice a slight delay when clicking around the interface, whether I was entering a contact name or number or trying to compose a message. That's a minor annoyance, though. More troublesome is BrowserTexting's price: at $10 (after a 30-day free trial), this application is expensive. When most of the competitors are free, an application that costs $10 has to offer far more features. And this one doesn't. BrowserTexting is just as good as some of its rivals, but it costs far more.
Shop Tech Products at Amazon