The Alienware AW2524H is the fastest gaming monitor on the planet, spitting out 500 refreshes per second — if your gaming PC can handle it, of course. Your wallet has to be pretty beefy to handle it too, thanks to an $830 price tag. If that's giving you sticker shock, then you might want to check out the new AW2524HF, which swaps out the G-Sync tech for AMD's platform-agnostic FreeSync.
The new monitor is $650, an impressive discount. Granted, that's still pretty dang pricey, especially for a 24-inch, 1080p screen. But for esports aspirants who need the absolute fastest thing around, it might just be worth it. AMD's FreeSync will work with both AMD and Nvidia graphics cards…and frankly, if you have a PC that can pump out 500 frames every second, you probably won't be noticing any screen tearing anyway.
Other charms of the refreshed hardware include a color-accurate IPS panel with .5ms response time, DisplayPort 1.4 and double HDMI inputs, four USB 3.2 ports for gadgets and charging, a spring-loaded headset hanger, and a hexagonal base designed specifically with an oddly angled keyboard in mind. If that's not your jam, a standard VESA mount is hanging 'round back. The AMD flavor of the monitor drops the RGB-illuminated rear logo, which is a fine trade-off if you ask me.
The Alienware AW2524HF will go on sale on Dell's website on September 12. For a deeper look at the more expensive G-Sync version of the monitor, check out our review of the AW2524H. And if both of these are a bit too rich for your blood, you'll find great budget picks in our roundup of the best gaming monitors.
The g-sync version of alienware's 500hz monitor
Alienware AW2524H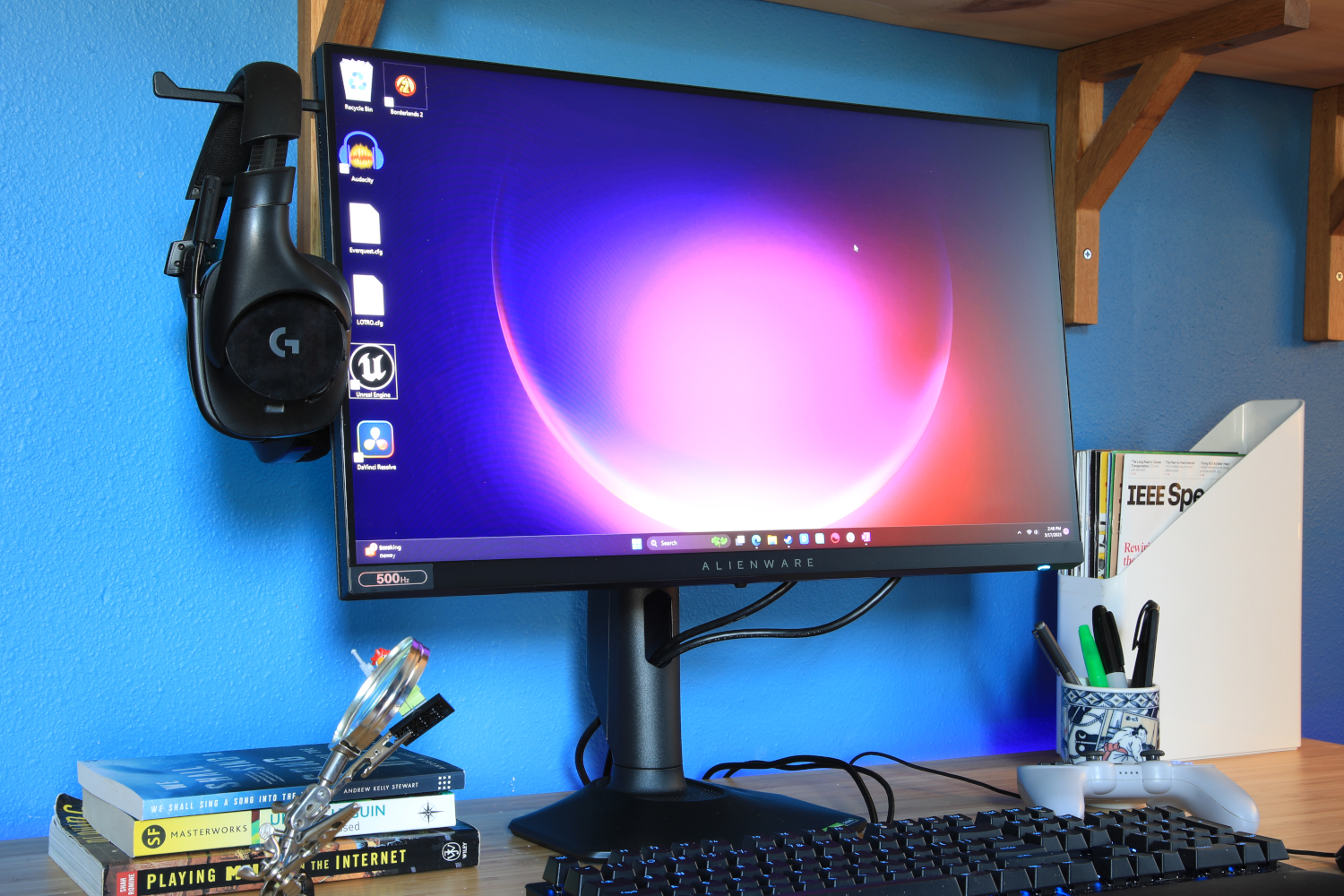 Price When Reviewed:
$829.99