The Cherry MX switch, first released way back in 1983, is the backbone of the current mechanical keyboard craze. We can talk all day about the IBM buckling spring or Topre's "thocky" electrostatic rubber domes, but if you've bought or built a high-quality mech board in the last few years, odds are overwhelming that it used switches based at least fundamentally on this ubiquitous semi-standard. After years of careful tweaking, Cherry is back to introduce a new generation of its original design, christened the MX2A.
Coming in familiar color-coded variations of linear, tactile, and clicky switches, the upgraded MX2A features a new barrel spring design that vastly reduces contact in linear movement as well as spring deformation and scratching. The redesigned stem with "ribs" on its crown enhances the effect, along with a light lubricant applied to the bottom dome right from the factory. All these changes add up to "smoother actuation" and "improved acoustics" while preserving Cherry's 100 million click industrial promise.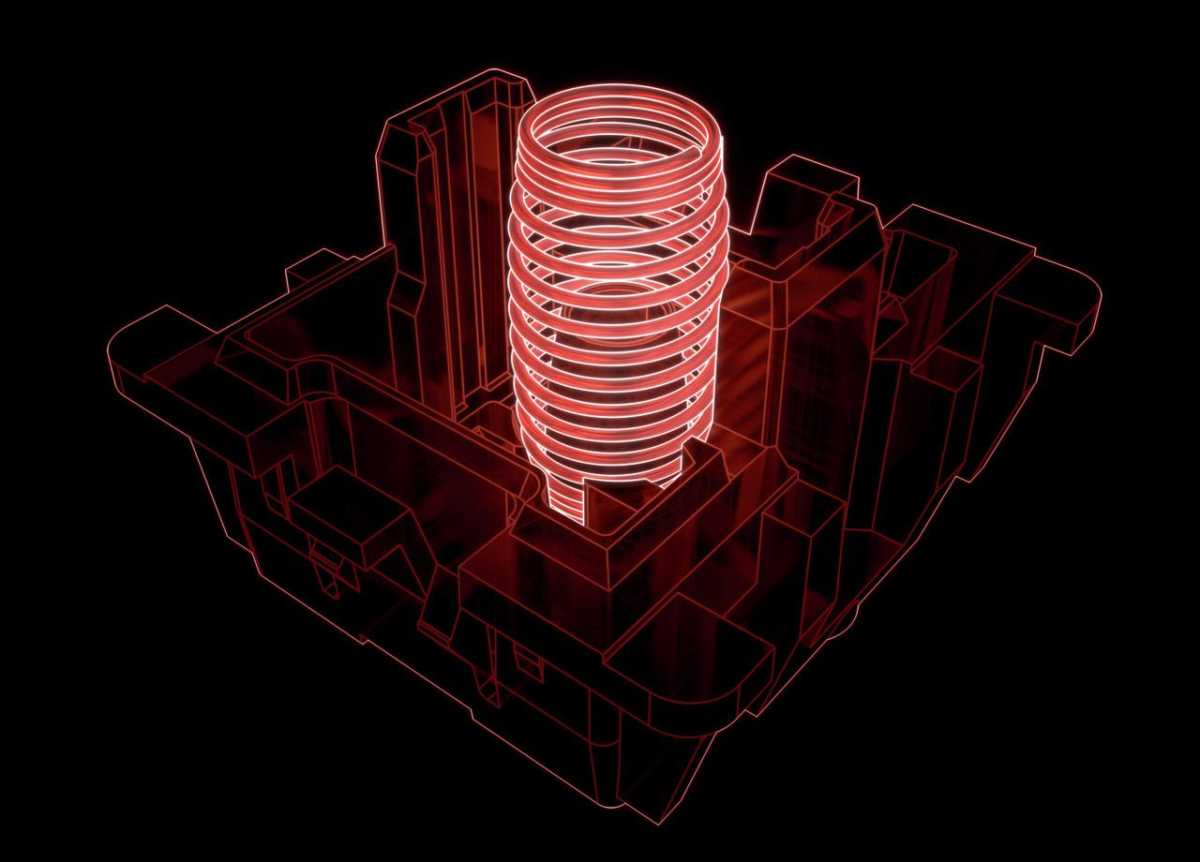 Cherry
There's a lot of engineering packed into the new switch design, but they're still compatible with all existing MX-compliant keyboards and keycaps. At launch, Cherry is committing to building the new MX2A switches in Red, Silent Red, Brown, Black, and Speed Silver variants, along with RGB versions. Switches are going out to manufacturing partners immediately, and should start appearing in new keyboard models at retail starting in late 2023 or early 2024. The first board to feature them will be the K5V2, a new entry in Cherry's own XTRFY series.