SLIDESHOW
How Sony won E3's kickoff
Sony didn't just raise the bar: they threw it right back at Microsoft.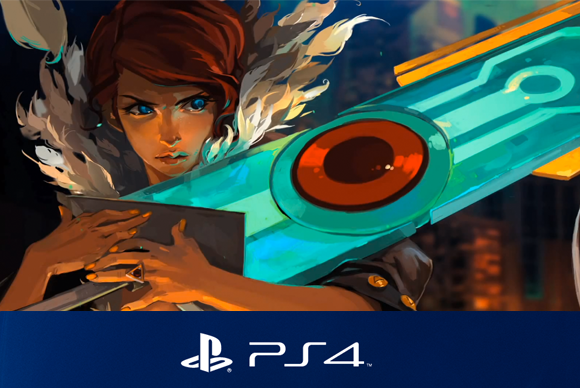 Clash of the gaming titans
LOS ANGELES—Sony didn't just raise the bar at its E3 press conference. It threw it right back in Microsoft's face.
The Xbox One titles shown at Microsoft's E3 extravaganza earlier on Monday were admittedly impressive, but when Sony executives held the stage alongside developers for nearly two hours, they had just as many big-name and indie games to boast of, and they couldn't help but take some direct shots at Microsoft too.
Here's how Sony won Monday's E3 arms race.
Not a blur anymore
We finally saw the console itself: Sony Computer Entertainment CEO Andrew House came onstage to unveil the PS4 hardware.
The PS4 may still be a black box like PlayStations before it, but seeing House hold it is better than looking at the teasing blur of a PS4 shown before E3 started.
Sony's next-gen console
The PS4 console looks like a rhomboid version of the Xbox One.
It comes equipped with an 8-core AMD processor and an upgradeable 500GB hard drive.
DualShock gets more connected
The newest version of Sony's classic controller connects to the console via Bluetooth.
The "Share" button tucked away in the upper-left corner allows you to post your gameplay footage and screenshots.
Black Flag gameplay demo
Ubisoft premiered a trailer for Assassin's Creed IV: Black Flag earlier in the day, but at this press conference, Sony showed a live gameplay demo.
The main character, pirate assassin Edward Kenway, performed impressive gymnastics through a town as it was destroyed by projectiles fired from offshore.
Don't drive solo
Like seemingly everything else these days, driving games are getting more social.
After Microsoft revealed Forza Motorsport 5's "drivatars" that race for you while you're out living your real life somewhere, Sony showed off DriveClub, a PS4 game by Evolution Studios that will focus on team-based road racing.
Killzone: Shadow Fall
Guerrilla Games screened gameplay from the newest in the Killzone series, showing off natural environments and a deployable drone you can command to throw up a shield or stun enemies.
Killzone: Shadow Fall takes place 30 years after the events of Killzone 3 and will be a PS4 launch title.
Is the new Final Fantasy actually coming?
Square Enix showed footage from the latest, long-awaited Final Fantasy game.
Fans have waited so long, in fact, that the name changed from PlayStation-exclusive Final Fantasy Versus XIII to nonexclusive Final Fantasy XV. But at least it appears to keep the scale and gorgeous visuals of its predecessors.
Square Enix also surprised everyone with a new Kingdom Hearts III trailer—that's headed to PS4 and Xbox One, its first appearance on the Xbox platform.
Batman returns
The highly anticipated Batman: Arkham Origins got screen time at the conference too, and a release date of October 25.
PlayStation gamers will have access to two exclusive Batman outfits: Knightfall and the one used in the ultra-groovy 1960s TV series.
Knack by Japan Studios
Knack is based around an interesting concept: The character Knack can integrate ancient relics, which he finds throughout the game, into his body.
This means he can change his skill set from level to level, or morph into a giant ice monster. Cool.
Indie games take center stage
Like Microsoft, Sony is making a conscious effort to welcome indie games to its console.
Developers took the stage and showcased some of the most innovative titles of the evening, including Transistor. The colorful top-down action game from Supergiant Games will launch in 2014.
Here's looking at you, Microsoft
When Sony America CEO Jack Tretton looked square in the eyes of his audience and proclaimed, "PlayStation 4 won't impose any new restrictions on used PS4 games," he was rewarded with the biggest cheer of the night.
But he wasn't done. Tretton drew additional cheers with a direct shot at Microsoft: "PlayStation 4 disc-based games don't need to be connected online to play, or for any type of authentication." This is huge, since Redmond's console will require gamers to check in online at least once every 24 hours, and the audience made its appreciation clear.
$100 cheaper than Xbox One
The icing on the Sony cake? More cash in your wallet. The PS4 will retail for $399, which is $100 less than Microsoft's Xbox One. (Although once you factor in other costs, the difference is somewhat negated.)
Still, that tidbit brought down the house. Lights up. Game over. Sony wins.
Next Up: Check out these related slideshows
Today's Best Tech Deals
Picked by PCWorld's Editors