Many PC construction manuals advise the use of an anti-static wrist strap before you start assembling the PC. And an anti-static wrist strap is inexpensive and easy to use. But is it really necessary? Let's explore.
The anti-static wristband exists for the same reason your hair stands up when you rub a balloon against it, or a sweater feels funny when it has just been removed from the clothes dryer—static electricity. Static electricity is harmless most of the time, but if you are electrically charged and touch something conductive, you pass that charge on.
If you touch metal, you pass the electricity to the metal. And if you touch bare electronics while you are charged, you transfer it to the electronics and cause an electrostatic discharge, or ESD.
Trixes
Such a discharge can, if you are unlucky, destroy the part you are touching. This can be particularly problematic when building a PC. For this reason, components such as motherboards or graphics cards are supplied in "anti-static bags"—shimmering gray plastic bags that form a Faraday cage around the component to protect against ESD.
To use an anti-static wristband, you put the band around your wrist. Connect the cable and attach the metal clip to a grounded and unpainted metal surface.
The wristband must also be earthed before starting work. To ensure this, touch it to the ground. This allows the static electricity to flow out of you, through the bracelet and into the ground. There it will be absorbed. And you can rule out any electricity you may be carrying being transferred to the circuit boards you are about to touch.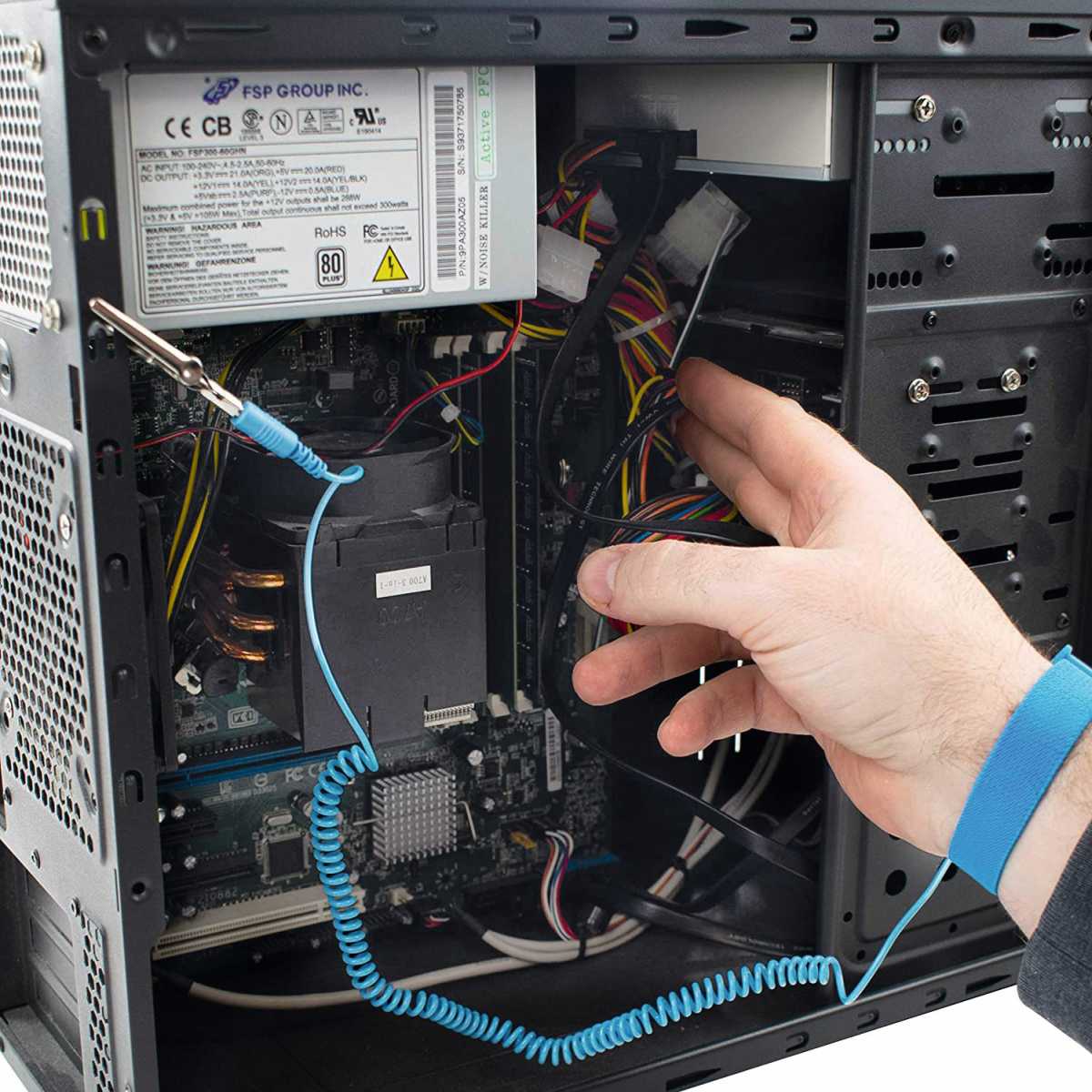 Trixes
But do you really need an anti-static wristband? It's strongly recommended that you ground yourself, at least immediately before touching electronic parts. However, you do not need a special wristband for this. It can be used as an aid, but it's not a requirement. To ground yourself, it is sufficient to touch something that is earthed. This is how you get rid of the excess electricity.
This article was translated from German to English and originally appeared on pcwelt.de.