Review: OmniPage 18 Standard has great OCR and page reconstruction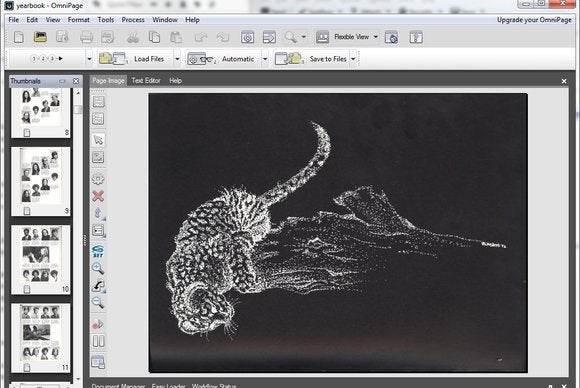 Today's Best Tech Deals
Picked by PCWorld's Editors
Top Deals On Great Products
Picked by Techconnect's Editors
At a Glance
Nuance OmniPage 18 Standard
OmniPage 18 Standard ($150) equals Acrobat XI at outputting Word files and editable PDFs, and it also does a very good job of extracting pure text. By default, it's a tad aggressive at rotating images trying to find text to extract. However, you can disable this behavior in the settings dialog.
OmniPage features the side-by-side comparison editing of all types of files that Acrobat's lacks, and its interface is bit more flexible than Abbyy FineReader's, allowing you to arrange the various panes in more ways. OmniPage, like Acrobat, also provides a batch manager for automating multiple jobs.
OmniPage 19 Ultimate is the real news for this industry stalwart. The new $500 Ultimate marries OCR with company's speech-to-text and text-to-speech technologies from Dragon NaturallySpeaking, and starts a transition to a Windows 8-style interface. Though those aren't strictly OCR features, it does mean the program is morphing into a jack-of-all-trades translation tool.
Note: When you purchase something after clicking links in our articles, we may earn a small commission. Read our
affiliate link policy
for more details.
At a Glance
Nuance OmniPage 18 Standard

Excellent OCR and page reconstruction highlight this package, which is a workhorse for the genre.

Pros

Very good OCR
Good complex document recreation
Basic PDF features

Cons

Overzealous rotating of images by default
Shop Tech Products at Amazon