Review: G-Recorder backs up Skype convos to Gmail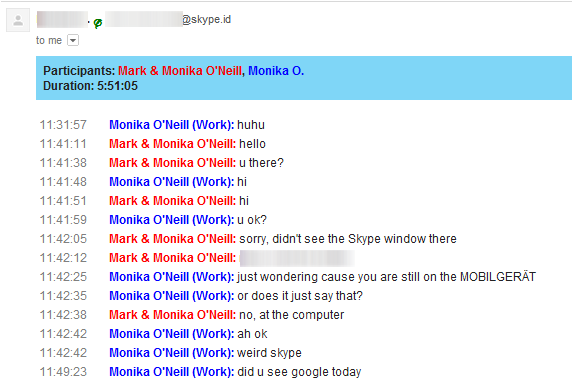 Today's Best Tech Deals
Picked by PCWorld's Editors
Top Deals On Great Products
Picked by Techconnect's Editors
At a Glance
Generic Company Place Holder G-Recorder Standard
Although you can search through your Skype chat history with the simple CTRL + F hotkey (same as the Windows search function), you may prefer to instead have your Skype chat history automatically archived in your email account instead.  After all, Skype doesn't by default provide an easy way for you to back up your chat and call history.
G-Recorder fills that niche by allowing Gmail account holders to back up their voice calls and chat messages in their email accounts where, of course, it is all fully searchable (which is perfect for anyone who spends a lot of time on the road and needs to access business calls and discussions). All audio calls are stored in your Gmail account as MP3 files, which makes it easy to play them back.
A Standard license costs $25, and a professional paid license is $40. Both are lifetime licenses. You can get a 14-day trial of either one to see if it's for you. This is one service I have absolutely no problem paying for.
Note: When you purchase something after clicking links in our articles, we may earn a small commission. Read our
affiliate link policy
for more details.
At a Glance
Generic Company Place Holder G-Recorder Standard

This Skype add-on backs up your Skype talks to Gmail.
Shop Tech Products at Amazon