Review: Corel Painter X3 makes natural media more accessible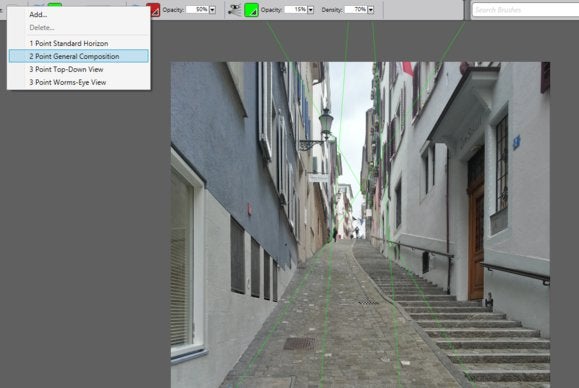 Today's Best Tech Deals
Picked by PCWorld's Editors
Top Deals On Great Products
Picked by Techconnect's Editors
At a Glance
Corel Corporation Corel Painter X3
Corel Painter faces a problem similar to that of Microsoft Office: When you're already at the top of your field, it's hard to see the path to improvement. Just like Office is the go-to suite for everyday productivity tasks, Corel Painter is the go-to application for serious artists looking to create natural-looking paintings and concept sketches using a computer. That gives Corel the enviable problem of trying to get artists to upgrade from a program that's already more than good enough...a problem the company tackles ably in Painter X3.
Corel's solution: Keep the powerful tools, but make everything more accessible. Almost every change and addition in the new Corel X3 is meant to lower the learning curve, make features easier to discover, or make common drawing tasks simpler than they used to be.
Take, for example, the all-new brush search engine: Previous versions of Corel came packed to the gills with impressive brushes, including my personal favorites, Real Watercolor and Real Wet Oil. While established users could appreciate having dozens and dozens of brushes to choose from, novice users could find the sprawling brush selection menu daunting. The new search engine tackles this by avoiding the menu altogether: Simply type "pencil," and get a list of all of the pencil brushes Corel Painter offers, no matter where they are located in the brush menu.
Even once you find a brush with a name that sounds like what you need ("Real 6B Soft Pencil"), you'd still want to see what it actually looks like on paper. This is where another new feature comes in handy: Stroke preview. Simply hover over the brush's name, and a small pop-up shows you what you can expect once you put the brush to your canvas. The preview shows just a single, isolated stroke, so you will still need to learn how to read it, but it can help.
Many artists base their paintings on reference images, and Painter X3 makes it relatively easy to inject such images into your workspace. Reference images float in their own mini-windows which you can drag around and even take outside the main Corel Painter window. You can zoom and pan them, and it is easy to quickly sample colors from them.
For budding artists who need more of a helping hand, the newly enhanced cloning workflow can come in handy. You can now place a reference image next to your work, and see a cloning crosshairs moving around on the source image as you work on your painting, letting you easily see what exactly you're cloning. At its simplest, this lets you render a photo into a painting using just a handful of strokes.
Another new addition to X3 are perspective guides, which make it easier to draw street scenes, rooms, and other images with a sense of depth and perspective. This feature could be made more accessible in future versions: It currently ships with just four presets bearing names that assume you know what you're doing, such as "Point Standard Horizon" and "Point Worms-Eye View."
All in all, Painter X3 is an iterative release, with no major groundbreaking features...but really, Corel Painter doesn't need such features to retain its lead in the natural-media painting world. Making the application more accessible is a good move, and one that I hope to see continued in the next iteration of this venerable art application.
Note: The Download button takes you to the vendor's site, where you can download the latest version of the software.
Note: When you purchase something after clicking links in our articles, we may earn a small commission. Read our
affiliate link policy
for more details.
At a Glance
Corel Corporation Corel Painter X3

Corel Painter X3 remains a compelling tool for creating traditional-looking artwork with a computer, especially now that it's easier to navigate.

Pros

A wide selection of realistic brushes
New features make art more accessible
Easy photo cloning workflow

Cons

Learning curve is still a bit steep
Shop Tech Products at Amazon