For web services and PC programs alike, the vast majority of offerings cover one key function and their features are limited to this area: PDF editors handle PDFs, image editors edit image, and so on. On the one hand, this means that people who infrequently use a program will find it difficult to find their way around all the features. On the other hand, hardly anybody will download and install professional software in order to quickly edit or convert a file, given the potential costs and licensing concerns.
This is precisely where TinyWow comes into its own. The online service offers features covering a wide range of tasks, makes each feature immediately findable, and carries out the respective one-click task immediately and without installation.
The total of well over 200 functions is divided into five areas: PDF with 47 functions, Image (pictures) with 71, Write (text) with 49, Video with 56, and finally File (files) with eight features. The search field can be used to search for specific functions: "Translate", for example, filters out three translation options, so the one you are looking for can be started quickly.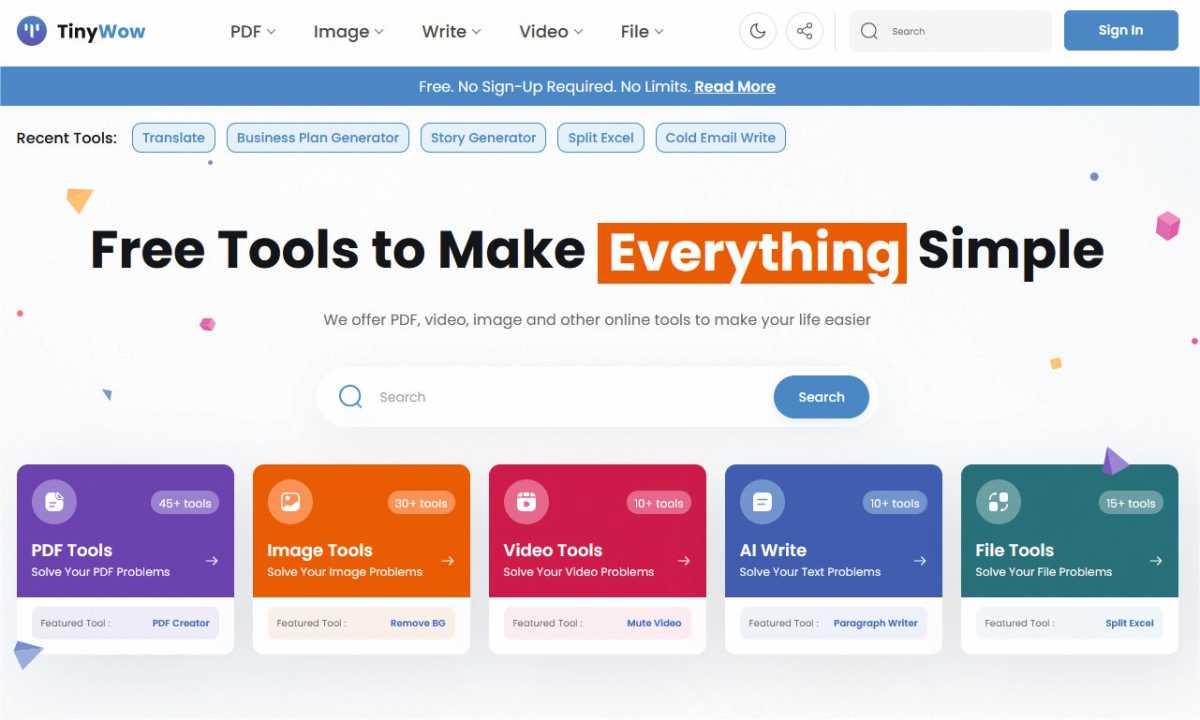 IDG
The main focus of the cloud service, apart from converting file formats, is the simple editing functions.
Even experienced users of image editing programs sometimes find it difficult to cleanly remove a person from a shot, for example. With TinyWow, this can be done with "Remove a Person from a Photo" with a single click! This example, which uses artificial intelligence (AI) like many of TinyWow's other tasks do, illustrates the benefits and simple operation of TinyWow.
TinyWow is free of charge and financed by ads, though you can also pay $5.99 per month to eliminate ads and captchas while unlocking even faster processing. The site says that every uploaded file is deleted one hour after it has been processed and edited, and that no user or file information is sold.
This article was translated from German to English and originally appeared on pcwelt.de.