In the world of custom mechanical keyboards, there exists a mythical, platonic ideal: the "endgame." The endgame keyboard is the one that is the final culmination of your knowledge, skills, and possibly your credit limit. The Angry Miao AFA 2 might just be that keyboard, if you're into the popular "Alice" split layout (as seen on the Keychron Q8) and ridiculously excessive design. But it's the aesthetic choices, based on popular franchises like The Legend of Zelda and Neon Genesis Evangelion, that push this super-pricey board over the top.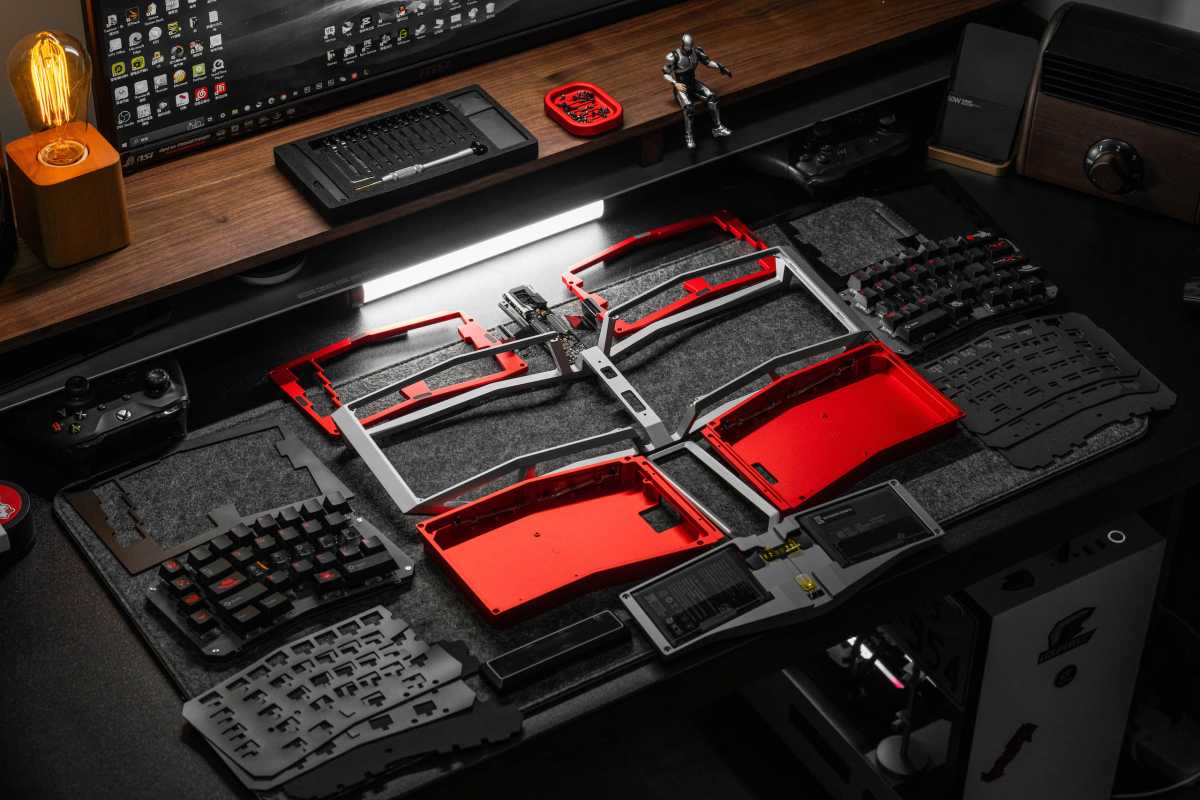 Angry Miao
The AFA 2 (spotted by The Verge) starts with a "floating" frame design, CNC machined from a huge chunk of aluminum and allegedly inspired by the VF-19 fighter/mech from Macross (AKA Robotech). It's enhanced with an adjustable leaf spring "suspension" designed to mimic that of a supercar, giving the keyboard a unique feedback as you type. It's all tied together with that central PCB bridging the split key sections, protected with a stylish bit of smoked glass. There's Bluetooth and RF wireless with a battery and wireless charging, choices for plate materials including POM or FR2 plastic, internal foam, RGB lighting, and of course, hot-swap switches for even more customization.
But the colors, Duke, the colors! The AFA R2 comes in five different primary color choices. The "Magic Forest" version has dark green body panels and a gold frame evoking The Legend of Zelda. The "VF-19" version has a red-on-cream color scheme from Macross's fighter jets. "Pink Slayer" has a mostly pink frame and panels with a green central accent, designed after Nezuko Kamado from Demon Slayer. "Unit-01" has the unmistakable purple-and-neon green combination of the main Eva unit from Neon Genesis Evangelion. And in a sole nod to western pop culture, "Cyber Cop" has black pads, a light gunmetal frame, and red accents echoing Robocop.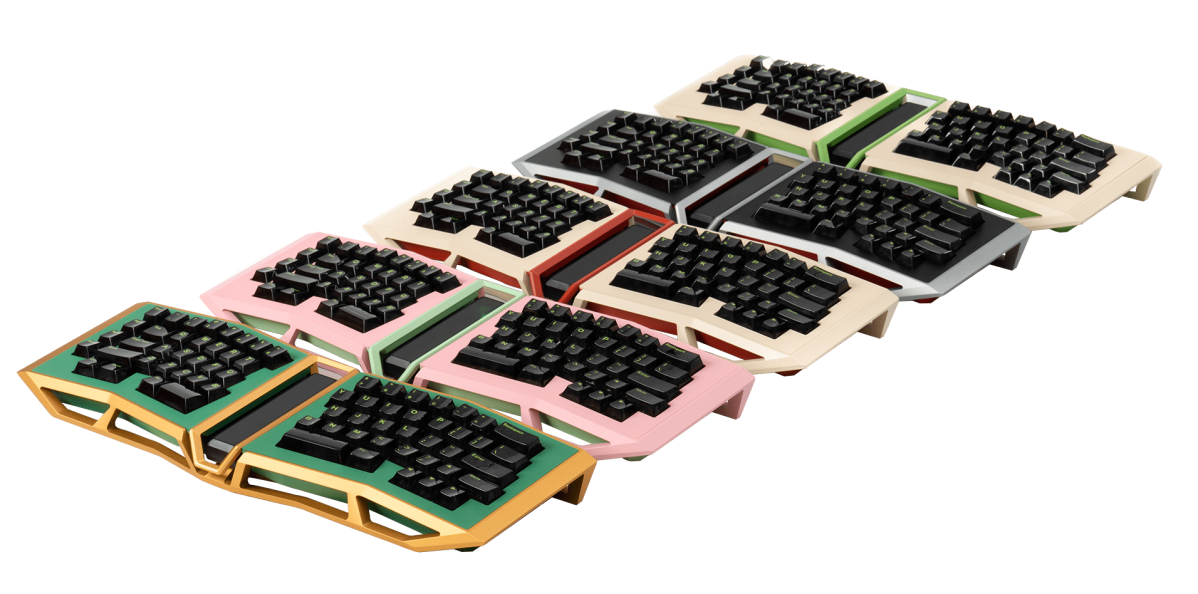 Angry Miao
Now for the big reveal. How much do you need to part with in order to get your hands on this thing? Well, for the "Base" model, which includes the aluminum frame, circuit boards, leaf spring suspension, plates, and a storage bag, you're looking at $680 even. That's notably without keyboard switches or keycaps, which you'll need to supply yourself. If you want matching translucent keycaps, switches, and stabilizers, it'll be $795. The AFA R2 is up for pre-order now, scheduled to ship in October. Hey, at least you won't have to wait too long.