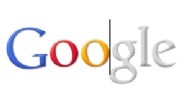 Now that Microsoft 's Bing and Yahoo officially have joined forces, Google needed to turn around and offer up a new, splashy feature that would give them a clear edge.
And that's just what Google did on Wednesday, when the company unveiled Google Instant, say industry analysts.
Google Instant is aimed at speeding search results by searching as you type. The new, dynamic feature, which began to be rolled out Wednesday, is about starting the search process before the user even finishes typing in the query. Google is now predicting what people will be asking for.
The move is a "dramatic break" from the traditional Google search experience, says Hadley Reynolds, an analyst with IDC.
"While many of the familiar [search] elements are still in place, the speed and streaming aspects of Google's understanding of the user query and presentation of the results will be revolutionary," Reynolds said.
"The traditional Google search model was incredibly wasteful of users' time... Instant will help show what the right links are more quickly," he said.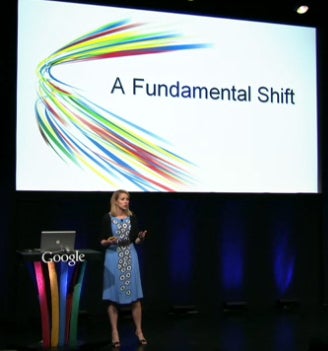 Marissa Mayer, Google's vice president of Search Products, said, "The user benefits of Google Instant are many but the primary one is time saved." Mayer announced the new feature at the company's launch event in San Francisco yesterday.
"Our testing has shown that Google Instant saves the average searcher 2 to 5 seconds per search. That may not seem like a lot at first, but it adds up," she said.
Dan Olds, an analyst with The Gabriel Consulting Group, said he agreed that on first thought, it might not sound like a lot of time saved, but it could be enough to give Google a leg up on its search competition.
"Google did some more math and figured it would save users 3.5 billion seconds per day. I'm not sure what we're all going to do with the extra time, but hopefully we'll think of something," Olds said. "This gives Google something to brag about. I think that this is a feature that Microsoft will have to add to Bing in the near future. It's pretty useful and gives Google a clear competitive advantage."
Now is a good time for Google to fire a major shot across the bow of the new Microsoft Bing and Yahoo partnership. Late last month, Microsoft and Yahoo finished a major integration project , which has Yahoo using Microsoft's Bing search engine to power all searches on the various Yahoo sites.
The Microsoft-Yahoo deal is aimed squarely at Google.
Neither company has had much luck tearing away at Google's hefty lead in the search market. By merging their efforts, they're hoping for better luck.
With Google Instant, the search leader is firing back at its rivals.
"While I don't think that Google Instant will move the bar in terms of market share, it does give Google a new feature that will be noticed by every user they have and it'll be another reason to stick with Google for their search needs," Olds said. "We're going to see more innovations along these lines as Google continues to develop its offerings in the face of renewed competition from the combined Microsoft and Yahoo partnership."
Rob Enderle, an analyst with the Enderle Group, noted that despite Microsoft's team-up with Yahoo, Google is still so far ahead of it that the innovations are simply icing on the cake.
"Google is the dominant vendor in the space, which means they only need to be seen as 'good enough' and this goes over that admittedly low bar," Enderle said. "But this is exactly what they need to do to hold on to their base and keep [defectors] to a minimum. As long as folks think Google is good enough they won't move and this appears to be a relatively low risk way to do that."
Sharon Gaudin covers the Internet and Web 2.0, emerging technologies, and desktop and laptop chips for Computerworld. Follow Sharon on Twitter at @sgaudin or subscribe to Sharon's RSS feed. Her e-mail address is sgaudin@computerworld.com.
Read more about internet search in Computerworld's Internet Search Topic Center.
This story, "Google, In an Instant, Pulls Further Ahead of Microsoft, Yahoo" was originally published by Computerworld.