When it comes to tech for the working world, your laptop just doesn't really cut it when you're commuting on public transport or trying to work from the airport. You need something more flexible, which is exactly why tablets were invented. And during our Labor Day Sale, you can upgrade to a tablet for a great price. Right now, we're offering a refurbished Apple iPad Pro 9.7″ for more than 70% off the original retail price.
This 2016 iPad Pro runs on an Apple A9X processor, giving it the power to seamlessly multitask whether you're working, streaming, browsing, or gaming. It offers 32GB of onboard storage for your most important files and the 9.7″ Retina display allows you experience everything in crystal clarity.
Perhaps most importantly, it's fully suited to staying connected remotely thanks to Wi-Fi compatibility, Bluetooth 4.2 for peripherals, and 12MP iSight/5MP FaceTime HD cameras for easy videoconferencing when you're out of the office. It even offers up to ten hours of battery life on a single charge.
Upgrade to a tablet this Labor Day. Now through September 4, you can get a refurbished Apple iPad Pro 9.7″ for 73% off $599 at just $159.97.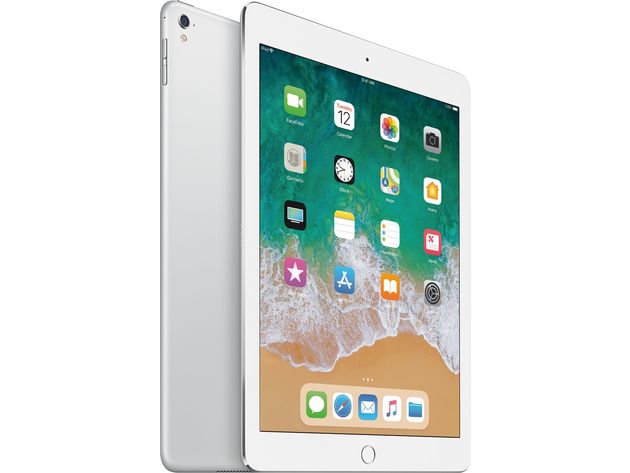 Apple iPad Pro 9.7″ A1673 32GB WiFi Silver Bundle (Refurbished) – $159.97
Prices are subject to change.