Thin APs can run through Power over Ethernet and may reduce human error even on small networks, but they present latency issues, which Gartner notes can be problematic for enterprises. The firm reports that centralised controller configurations can result in "round-trip" delays when retrieving data from corporate servers as remote users become more distant from the data centre.
Gartner also notes that some 40 per cent of APs shipped to midsize and large enterprises last year were stand-alone and were installed often in branch offices for small WLAN coverage areas. Yet, some pundits predict a resurgence in fatter APs in line with the introduction of .11n. Telsyte research director, Foad Fadaghi, says the standard offers better throughput and does not require the same level of centralisation of the older .11 technologies. He says .11n APs can identify optimal location plots, run spectrum analysis to check for spectrum interference, and automate traditionally painful manual settings like tweaking transmission frequencies.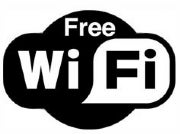 "We have seen a trend in managing more fat APs in many deployments," Fadaghi says. "The advantage it has over .11g is management because it makes it easier to deploy and handle networks."
He predicts organisations will trend towards a hybrid architecture of fat and thin APs, especially those transitioning from older network architectures that do not want to discard hardware.
"The new functionality is a clear future for WLANs," Fadaghi says. The rise of smartphones and their fall in price will also buttress demand for more function-rich WLANs.
Charles Sturt University dropped $1 million coupled with an equal Commonwealth government grant when it started its .11n WLAN deployment last year. The university's 2500 students are served by some 200 APs that range from denser groups of small and aesthetic indoor boxes, to scattered, weather-hardy outdoor APs. It is a challenging deployment, operations director Philip Roy says, because each of the 35,000 students must have consistent, secure access in every inch of its five campuses in Bathurst, Wagga Wagga, Albury, Dubbo and Orange. So far, only Bathurst has the Motorola-based network, but the rest will follow. The .11n network replaces a WLAN based on scattered hotspots, and also covers neighbouring student residences. Roy had shunned the trend of converging wired and wireless networks and instead drove a wedge between the two so as to be able to manage them independently.
"They are different, and it has made sense to manage this huge wireless network on its own," Roy says.
There is an aspect of federated identity between the two networks, because each student is automatically registered for both wired and WLAN access based on student numbers. Access rights are decided against a list of criteria, after which students are permitted to use privileged areas. The network, protected by Wi-Fi Protected Access 2 (WPA2) security, also has a secure portal access for certain handsets that can't handle the more complex security protocol, which also warns users of the elevated risks. Securus Global practice manager, Declan Ingram, says the threats from intrusions and interference to WLANs are less transparent than those that affect wired networks. "While most organisations are using WPA and securing that layer, sometimes they forget the need to secure other systems accessible from the wireless network [such as] firewalls and servers and so on," Ingram says. "Without thorough testing, these sorts of vulnerabilities are often not found until it is too late."
The adage 'measure twice, cut once' could be applied to big WLAN deployments like that at Charles Sturt University. Roy and a team focused on the business case and requirements, and left the technology to integrator Cirrus Communications. He selected a diverse cross-section of the university to run a pilot test, which covered device- and traffic-heavy lecture halls, to open and varied outdoor terrains, and told the integrator to make it happen. They did, and the pilot was essentially repeated across the grounds.
Roy says others looking to deploy a similar WLAN, even on a small scale, need to focus on network expectations and must get building blueprints early.
"The wrong materials in the walls can stop wireless dead," he says. Cirrus Communications chief executive officer, Dr Eric Heyde, says the university was difficult to plan because of geography and different access densities. "High density can often result in bottlenecks for wireless networks," he says. "You only have to look back at how (Apple CEO) Steve Jobs struggled during his iPhone 4 launch presentation because too many devices were congesting the wireless network."
Market trends point to a rising popularity in WLANs, indicating that businesses should place the technology on an equal footing with other wired infrastructure and provide users with the access they demand. Gartner reports global sales of WLAN technology churned US$485 million in the first quarter of 2010, a one per cent decrease since the preceding three months, yet a 36 per cent spike since the same period last year when the financial crisis emptied corporate coffers.
It has been a particular boon for devices based on the .11n standard. Some half a million enterprise .11n APs were shipped in the first six months of 2009, while a whopping 7.7 million devices geared for small businesses and consumers were sold by the end of the third quarter, according to ABI Research. The standard accounted for about 19 per cent of WLAN access point shipments last year, and is expected to tip 32 million sales and half of the total sold in 2010. Shipments of APs based on the standard were shy of eight million during 2008.
Vendors have driven sales of .11n devices since 2008, ahead of its official ratification. Access points can now be picked up for around US$500, and some vendors are pushing up prices and reducing production of a/b/g standard devices in what Gartner notes is a move to encourage adoption of the new technology. Sales of the forerunner technology will ebb but slowly, as businesses continue multi-year deployments.
ABI Research associate Khin Sandi Lynn says vendors are trying to gain market share with products that bolster coverage reliability and are cheaper. "Price competition will attract more organisations that have not yet moved to .11n," she says.
This story, "IT Managers Ignore Wireless at Their Peril" was originally published by Computerworld Australia.