Microsoft has published a preview of a new open-source Dev Home app for Windows PCs. As you might have guessed from the name, it's aimed at developers — but also contains widgets that deeply helpful for PC enthusiasts.
Dev Home always shows, for example, the current temperature of the GPU, the clock speed of the CPU, the network throughput, and the utilization of the memory.
After installing Dev Home, select the "Dashboard" option on the left-hand side and then click on "Add Widget." Now select the utilization displays you want to install, one after the other, and click on "Pin." You can change the size of the widgets and remove them using the three-dot menu.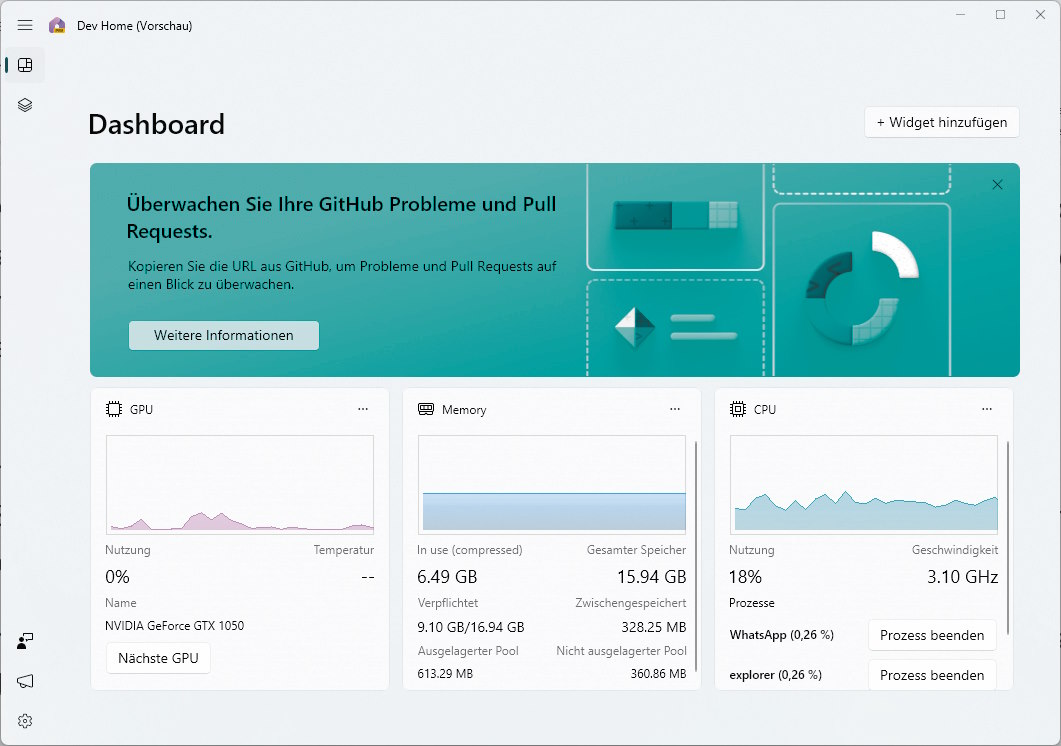 IDG
At the time of going to press, Dev Home was only available in a preview version, which worked slowly and occasionally crashed. Those errors should gradually be corrected as Microsoft continues work on the new tool.