SLIDESHOW
Have yourself a filtered little Christmas: Instagram tips for the holidays
Make your holiday photos look appropriately nostalgic with a few favorite filters.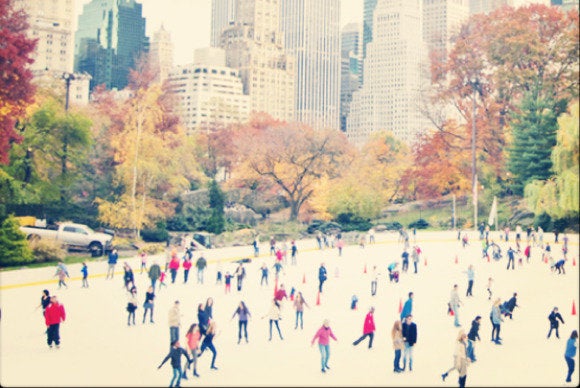 Filters for every festive occasion
Holiday festivities are huge on Instagram, mainly because we the people just love to romanticize food and family (even if neither is very good). But you can't just slap any old filter on your shots of feasts and decorations. Some, like Kelvin and Toaster, are completely inappropriate. They're great for outdoor summer scenes, but don't fit the vibe of a cozy Christmas—too much orange. Other images need more than one effect to get up to snuff—we're talking double filters and contrast/blur effects. Check out our Instagram holiday photo filter tips and wait for the likes to roll in.
Add clarity with Lux
Lux is one of Instagram's best effects, and it's not even a filter. Tap the small sun icon above the app's filter options to apply Lux to your photos. The effect heightens the image's contrast, which is really useful when you're trying to capture a daytime cityscape or the holiday decorations on your block. You can use Lux with any filter, but a personal favorite is Amaro—the combination gives your photos clarity, especially those cheerful red holiday decorations.
Dreamy scenes with Sierra
To create a dreamy, wintry scene, don't use Lux. Instead, choose a filter like Sierra, which is perfect for landscapes and outdoor shots, and tap the teardrop icon to create a tilt-shift effect (the soft glow that surrounds the red door in this shot). Tilt-shift lets you bring objects into the foreground with horizontal or vertical blurring in the rest of the photo.
Nashville's old-timey feel
To give family photos a little old-fashioned drama, use Nashville and its frame. Your kids/nieces/nephews/cousins will thank you for making their childhoods look appropriately nostalgic.
Food goes lo-fi
Instagram's Lo-fi filter makes food porn even more enticing with richer colors and deeper shadows. Frying latkes never looked so good.
Have a blue Christmas
Walden gives ice-skating images a chilly effect with a watercolor-like blue tone. Sharpen the contrast between the skaters and the ice with Lux, then apply tilt-shift to bring people into focus.
It takes two
Your holiday Instagrams should be a little fancier than your run-of-the-mill brunch photos: 'Tis the season for the double filter. Instagram doesn't actually let you apply two filters to a photo, but here's a little-known trick: Turn your phone's airplane setting on (make sure your Wi-Fi is off); then try to publish your first filtered photo. Because you're not connected to the Internet, the photo obviously won't go through—but it will be saved to your camera roll. Turn Wi-Fi back on, reopen Instagram, make sure you cancel your first attempt, then filter that photo again. The right combination of filters will add a little je nais se quois to your holiday photos, like this application of Earlybird and Amaro (with a little help from Lux) to make the Rockefeller Center Christmas tree dazzle.
The old stand-by
Valencia is my go-to filter—it gives every photo a softer, dreamier effect without distorting the colors too much, so you can use it on images that don't need much editing. This shot of the Saks Fifth Avenue holiday light show has a slightly vintage look without any effort.
The classiest effect
Because no holiday is complete without a nightcap, you need Inkwell in your arsenal. It's the better of Instagram's two black-and-white filters, and makes your booze look more sophisticated. (And don't forget Lux. Have I mentioned how amazing Lux is?)
When the holidays are over and January doldrums set in, take a look back at your Instagram art and print some of these gems to carry you through winter.
Next Up: Check out these related slideshows
Today's Best Tech Deals
Picked by PCWorld's Editors