Facebook is getting rid of its e-mail service and all e-mails sent to your @facebook.com address will be forwarded to your primary e-mail address. Oh, by the way, you had a @facebook.com e-mail address.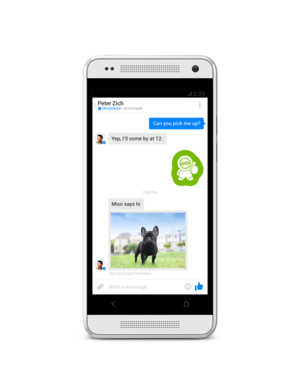 Facebook's e-mail is going away because no one used the service, a spokesperson told The Verge. Instead of signing into a dedicated e-mail provider, e-mails sent to your Facebook address—the username you chose on the network @facebook.com—showed up in your Messages. Facebook rolled out e-mail in 2010 as part of CEO Mark Zuckerberg's concept of "the social inbox," a place where all your chats, messages, and e-mails were stored.
To encourage use of e-mail, the network then began displaying users' Facebook e-mail addresses over their chosen e-mails within profiles, which sparked outrage.
You can turn off forwarding if you don't want your @facebook.com e-mails sent to your primary account, but let's be honest, it won't make much of a difference.
E-mail forgotten, Facebook turns to Groups
But now that Facebook has WhatsApp in its back pocket, who needs e-mail anyway? The network's priority is messaging. But Facebook hasn't forgotten about another old-school product, Groups. Groups have been around since Facebook's early days but are rarely mentioned as a core Facebook feature. Lately, Groups have been making a comeback. First, Zuckerberg gave Groups a shout-out in Facebook's end-of-year earnings call last month, announcing that more than 500 million people use Groups every month.
Now Groups is getting a new discovery tool that will help people find and join more new groups. Facebook has long suggested groups for you to join, but now you'll be able to see groups your friends have joined (unless they're secret) and location-specific groups.
The renewed attention to Groups signals potential for the product to spin off into its own app—Zuck lumped it in with Instagram and other standalone services during January's earnings call as pivotal products that will carry Facebook into the future. Now WhatsApp is leading that charge
This story, "Make way for WhatsApp: Facebook ends e-mail to focus on messages" was originally published by TechHive.