It's no secret that cab companies are opposed to Uber and the spate of transportation apps that are setting up shop in major metros across the country. But now the taxi industry is going beyond driver protests and lobbying legislators: The Taxicab, Limousine & Paratransit Association wants you to file complaints against Uber, Lyft, and Sidecar.
The national nonprofit trade organization on Thursday kicked off its "Who's Driving You?" campaign to combat the ridesharing apps' own advocacy efforts with nonprofit group Peers. The campaign offers the TLPA's version of the apps' wrongdoings and encourages people who use services like Uber to file incident reports if anything goes wrong with their rides.
The "Who's Driving You?" website offers an incident report form where ridesharing app users can submit details about "a bad experience with an unregulated transportation company."
"We will collect your story, along with others," the form states. "We'll also inform you about how to get in touch with your local ground-transportation regulator or city official. Please be courteous when you communicate with your official. But do let them know how you feel."
Consider that a shot across the bow.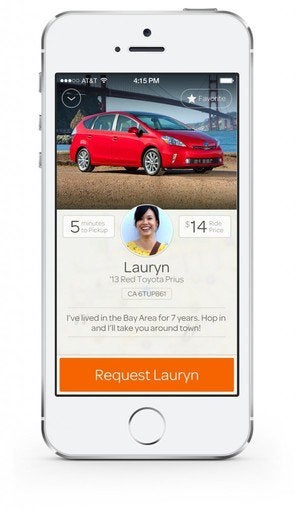 When you submit a complaint to the site, you can give the TLPA permission to share your story on the site or with lawmakers. Meanwhile, Peers is sharing positive stories about ride-sharing on its own site, plus organizing dinners for sharing economy enthusiasts in cities around the world and lobbying politicians in states where companies like Uber and Airbnb have been under fire.
Traditional transportation providers like cab and limo companies, more than 1,000 of which are members of the TLPA, oppose apps like Uber because the transit industry is heavily regulated while transit apps are not. With new questions about driver backgrounds, insurance liability, and operation legalities arising all the time, the TLPA is taking a more active stand against the apps to protect its members' interests. The association has been a vocal opponent of Sidecar, Uber, and Lyft, most recently protesting Sidecar's new pricing model, which allows drivers to set rates: "If Sidecar drivers can set their own price, would taxi drivers also be allowed to do this?" TLPA CEO Alfred LaGasse asked in a statement.
Good question.
This story, "Taxi group wants to hear your complaints about Uber, Lyft, and Sidecar" was originally published by TechHive.