SLIDESHOW
The Tablets of MWC 2011: Watch Your Back, Apple
Mobile World Congress 2011 was the launchpad for tablets from tech heavyweights LG, Samsung, HTC, Toshiba, Acer, and ViewSonic. Here is a roundup of what debuted.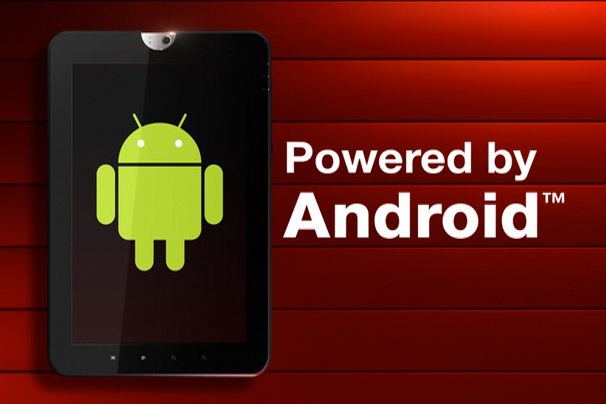 Top 10 MWC Tablets Challenging The iPad
Apple sold over 14 million iPads so far, a huge head start on these tablets introduced or first demoed at the Mobile World Congress in Barcelona this week. The iPad is attacked from all sides: smaller screens, more multimedia blitz or port bonanzas. Can these upcoming tablets show Apple who has the last word in the tablet wars?
See PCWorld's complete MWC 2011 coverage here.
LG Optimus Pad
Lowdown: 8.9-inch dual-core Honeycomb 3D goodness
What's hot: Two 5-megapixel cameras on the back for capturing 3D video, dual core processor, 2-megapixel front-facing camera for video calling.
Not so hot: No 3D display to watch clips shot with the built-in 3D cameras.
Samsung Galaxy Tab 10.1
Lowdown: The big (yet slim) brother of the 7-inch Galaxy Tab
What's hot: Dual-core processor with vanilla Android 3.0, 10.1-inch screen, 8-megapixel camera on the back and 2-megapixel on the front.
Not so hot: It has only one port, which is proprietary.
A first look at the Samsung Galaxy Tab 10.1
HTC Flyer
Lowdown: Light 7-inch Android tablet with stylus support
What's hot: Bushed steel body, 1GB of RAM, 1.5GHz processor, dual cameras and stylus support via HTC Sense UI.
Not so hot: Only comes with Android 2.4, not tablet-centric 3.0.
Go hands-on with the HTC Flyer
Toshiba Tablet
Lowdown: Unnamed Android 3.0 media centric tablet
What's hot: 10.1-inch screen with dual core Nvidia Tegra 2 processor and dual cameras with extra USB, miniUSB and microSD ports.
Not so hot: Although it comes with Android 3.0, it still has typical Android hardware buttons.
Toshiba shows off Android 3.0 Tablet
Acer Iconia Tab A500
Lowdown: Multimedia 10.1-inch Android tablet
What's hot: Dual-core processor, HDMI-out, dual cameras and 1280 by 768 pixel display.
Not so hot: Only comes with Android 2.3 running on top Acer's custom UI.
ViewSonic ViewPad 10Pro
Lowdown: Dual boot Windows 7 and Android 2.2 tablet
What's hot: Intel oak Trail processor with 10.1-inch display, 3G, WiFi and Flash support.
Not so hot: Old Android version, even for smartphone standards.
Motorola Xoom
Lowdown: 10-inch Honeycomb multimedia warrior
(Introduced at CES and demoed at MWC)
What's hot: 1GHz dual core processor, dual cameras with 720p HD recording, 4G LTE upgradable, hotspot feature.
Not so hot: SD card support enabled only after future software update.
Motorola Xoom Pricing: $600 for Wi-Fi, $800 for 3G
Huawei Ideos S7 Slim
Lowdown: 7-inch mid-range Android Tablet
What's hot: Dual cameras with 3G, WiFi and Bluetooth connectivity.
Not so hot: Low-resolution screen (800 by 480 pixels) and only Android 2.2.
HP TouchPad
Lowdown: iPad standoff with fresh OS and complete ecosystem
(First appearance at MWC after HP event earlier this month)
What's hot: WebOS on tablets with front camera and Touchstone wireless technology.
Not so hot: No back camera, no expandable storage.
HP TouchPad vs. Motorola Xoom vs. iPad: How They Stack Up
BlackBerry PlayBook 4G
Lowdown: Totally fresh take on tablets from Research In Motion
(The PlayBook goes 4G and LTE at MWC)
What's hot: New OS, multitasking, Adobe AIR Apps, 7-inch screen and slim design, plus 4G and LTE capabilities later this year.
Not so hot: Unclear how it will integrate with BlackBerry smartphones.
BlackBerry Playbook: A Video Introduction
Next Up: Check out these related slideshows
Today's Best Tech Deals
Picked by PCWorld's Editors