SLIDESHOW
10 Cool New Apps for Android Honeycomb Tablets
These 10 fresh apps show off the power and versatility of the Android Honeycomb tablet platform.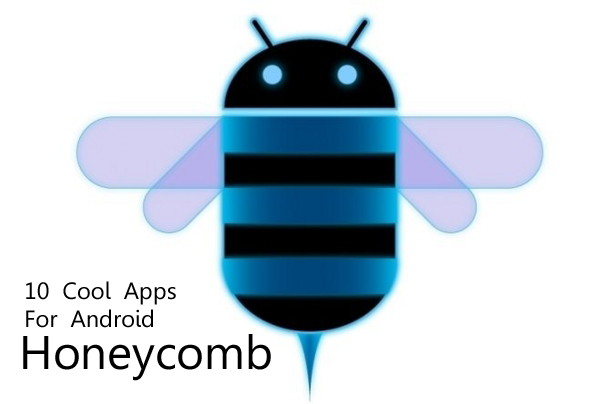 Android Honeycomb: Hello, Apps
Android Honeycomb opens up a wild new world--one that's poised to explode over the next few months. Since the launch of the Motorola Xoom, numerous manufacturers have been scurrying to get their own tablets onto the market. Scurrying just as quickly are the countless developers working to get their applications ready for Android tablets.
Honeycomb tablets can actually run any Android apps, even those created for earlier smartphone-focused versions of the platform. But apps made specifically for tablets tend to deliver far better results, since they're optimized to take advantage of the larger screen size and the new tablet-friendly features that Honeycomb provides.
The number of tablet-optimized apps for Android is still fairly small, but it's growing with each passing week. At this week's CTIA mobile tech show in Orlando, we got a glimpse at some of the latest and greatest Honeycomb creations--some already available, and some set to launch soon. Here are ten we think you might like.
Galaxy on Fire 2 ('Ultra High-Res' Edition)
You may have seen Galaxy on Fire 2 before, but you haven't seen it like this. Game developer Fishlabs is preparing to release an "ultra high-res" edition of its space simulation game for Android Honeycomb tablets with Tegra 2 processors (such as the Xoom). The new version makes the iOS equivalent look like child's play: The graphics quality is four to six times greater, thanks to the added processing power the superspeedy chips provide. As one Nvidia team member put it, the iPad version seems almost "cartoony" in comparison.
Galaxy on Fire 2 will launch for Android tablets in about three weeks. It will be available in the Android Market for $10.
Opera Browser for Tablets
Opera takes the honor of being the first third-party browser to offer a tablet-optimized edition for Android with its new Opera Mobile Web Browser, available as of this week in the Android Market. Opera Mobile provides several features not found in the stock Honeycomb browser, including a "speed dial" home page that stores your favorite bookmarks and integrated syncing with any desktop-based Opera browser. The program also has an optional "turbo" mode that forces pages to be compressed remotely on Opera's servers, leading to smaller data transfers and faster load times.
Opera Mobile Web Browser is a free download.
Qello
Love live music? Qello--pronounced "kwello"--may be just the app for you. The app's makers claim to have the largest library of HD concert videos anywhere in the world. Inside the program, you can browse through shows by artists ranging from The Rolling Stones to Eminem. Qello lets you watch 3 minutes of any concert for free; you can then opt to rent the full show for $5 and have unlimited access to it for a month.
Qello will be available soon on all Android Honeycomb tablets. The app itself will be free.
Vendetta Online
Massively multiplayer online role playing hits Android in a high-res way with Vendetta Online, available for Tegra 2 Honeycomb tablets right now. In true MMORPG tradition, Vendetta Online lets you create a character to your specifications and then take him or her through a complex journey, interacting with other players in an epic space battle.
The new Honeycomb edition of Vendetta Online connects seamlessly to the PC-playing world, so you can interact with players on tablets and desktop computers alike. You can also move your own game play between a tablet and a PC without missing a beat. Don't count on playing with your iPad-toting friends, though--Vendetta isn't available for iOS.
Vendetta Online costs 99 cents and requires a $10-per-month subscription following a free trial period.
CNBC
Honeycomb tablets will get a business boost in April when CNBC's new app hits the Android Market. The CNBC Android tablet app puts the financial network's immense pool of information right at your fingertips, providing real-time stock quotes, headlines from CNBC News, an interactive ticker, and 150 fresh video clips every day. Best of all, it's completely free.
Don't think this is just a basic port of the CNBC iPad app, either: The development team says it worked closely with Google to enhance the app and provide added functionality not found in the iOS edition. Among other things, the program will include an interactive widget and Honeycomb-friendly features such as a top-of-display action bar panel.
Riptide GP
Described as an "Xbox 360-class game," Riptide GP is built to harness all the computing power Tegra 2 tablets have to offer. The game takes you on a racing adventure through rivers, canals, and countless other water-filled tracks. Its water effects are all rendered in real time, resulting in incredibly realistic graphics--all the way down to the reflections of buildings in the streams.
Riptide GP will be available for all Tegra 2 Honeycomb tablets sometime in the next few weeks. Pricing has not yet been announced.
SwiftKey
Android has long had a wide range of input options, from voice command to custom feature-packed keyboards such as SwiftKey and Swype. Voice command is already integrated in Honeycomb--and now, the first keyboard-oriented option is about to become available in a brand new tablet edition.
SwiftKey Tablet is currently in beta testing with a public release on the way soon. The keyboard, like its smartphone-oriented cousin, studies your typing patterns and predicts what you want to say, making typing quicker and more efficient than ever.
The new tablet-optimized edition has a cool-looking blue neon glow that fits right into Honeycomb's graphical feel. It also has a split-keyboard mode for thumb typing and a numeric-keypad option for easy number entry--something the stock Honeycomb keyboard oddly lacks at the moment.
Social Media PhotoStory
Turning your photos into stories is the lofty goal of Social Media PhotoStory, set to launch next month from app maker Muvee. Social Media PhotoStory continually searches your tablet and your connected social networks--Facebook, Flickr, and so on--to create live, interactive slideshows on your device's display. The app grabs all relevant data, including comments, likes, and photo locations, and shows it on screen, too. You can even add music to make the slideshow feel like a full-fledged personal movie that plays on your coffee table or wherever you want to take it.
The Social Media PhotoStory app functions in two modes: "reminisce," which grabs images from old albums all over, or "update," which focuses only on photos saved within the past week.
Pricing has not yet been announced.
Great Battles Medieval
For history buffs who like to battle, Great Battles Medieval brings the Hundred Years' War right onto your tablet. The game, originally developed for the Xbox 360 and PlayStation 3, will be available for Tegra 2 Honeycomb devices within the next month.
Great Battles Medieval puts you smack in the middle of the battlefield--and considering that it's a History Channel game, you can bet that the details are all historically accurate. The game lets you select your armies, deliver their orders, and watch them duke it out in fantastic detail. As you progress through different battles, you can upgrade armor and weapons, try different battle and defense skills, and reevaluate your orders to make sure your side wins.
Great Battles Medieval will cost $6.
Google Body
Google Body was one of the first Honeycomb-enhanced apps that the Android team showed off, and as of a few weeks ago, it's available free of charge in the Android Market. Like the original Web-based version, Google Body acts as an interactive guide to--you guessed it--the human body.
On a tablet, Google Body takes on a whole new dimension. You use your fingers to zoom in and spin through the human form, looking at everything from muscles and bones to organs and nerves. Tapping any piece of anatomy brings up a label describing what you're seeing. In true Google form, you can also search for any body part and have Google Body jump right to it.
Next Up: Check out these related slideshows
Today's Best Tech Deals
Picked by PCWorld's Editors