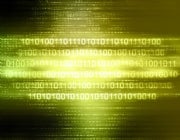 Posting a roundup of useful data visualization tools invariably means leaving out more than you can include. JavaScript libraries alone number considerably more than the 22 free tools for data visualization and analysis I reviewed last week. I knew I'd hear from Computerworld readers -- in comments, by email and via social media -- and I expected you'd have some great additions to my initial list. You didn't disappoint.
Here are some of the more interesting recommendations, culled from reader responses, social media and posts around the Web. Disclaimer: I haven't tried any of these hands-on (yet).
One reader asked why MicroStrategy's free reporting tool didn't make the cut. Why? I didn't feel that a multi-user application requiring server installation fit well into a review of desktop and Web-based tools. However, that doesn't mean it's not a useful data tool.
Reporting Suite is free for up to 100 users and offers tables, graphs, and the ability to query data and generate statistical metrics. This looks like an interesting option for IT professionals seeking a department-level reporting and visualization tool.
I just came across this JavaScript library today (thanks to @keikei on Twitter). It's a small code package for data-based manipulation of HTML files. The examples look straightforward and well-documented, offering code for maps, graphs, treemaps, sunbursts, scatterplots and more, and there are several tutorials to start off.
While the JavaScript libraries in my original article are likely more than enough for my own needs, this could be a good fit for one of your projects.
This is a lot more specialized than the other tools, but it's cool enough that I wanted to give it a mention. ESRI, maker of ArcGIS, posted this free tool to let you make your own map from U.S. Census data.
Enter a location (Zip code, address or "place of interest") and select from data such as household income, population growth, home values and unemployment rates, and you'll get a map that's embeddable into your own Web site in less than 60 seconds.
This isn't a new tool as such but more like an intriguing new version of existing tools. Pete Warden, creator of the OpenHeatMap service profiled in my tools roundup, says he's collected and bundled several open data sets and open-source tools to help get your data ready to be analyzed.
The idea is to be able use some of the most appealing Web-based data tools locally, without worrying about a provider disappearing or sensitive data traveling outside your organization. "It's essentially a specialized Linux distribution, with a lot of useful data software pre-installed and exposing a simple interface," he explains on the site. Data Science Toolkit is available "as a self-contained virtual machine or EC2 AMI that you can deploy yourself."
Services include geocoding street addresses, converting PDFs to text files and reading text within images.
Anonymous complained it was "mind boggling" to leave out Kitware's VTK. However, any article trying to tackle a subject like "visualization tools" needs to have some sort of focus if it's not to end up the length of a book, and I never planned to examine software for serious visualizations of 3D data that are examined by supercomputer labs. If you are looking for software that performs "3D computer graphics, image processing and visualization" that enterprises like NASA and Los Alamos National Labs are using, Visualization Toolkit looks worthy of inclusion on a short list. But this is definitely not a tool for beginners.
Along the same lines, Vizworld's Randall Hand noted that ParaView, another robust open-source scientific visualization software from Kitware, deserved mention.
This interactive visualization tool, developed by the U.S. Department of Energy's Advanced Simulation and Computing Initiative, is also a highly robust, serious scientific visualization tool aimed more at high-end researchers than business analysis. VisIt isn't for charting sales over time or home prices on a map.
However, VisIt does include a graphical user interface designed to allow novice users "to quickly get started visualizing their data, as well as allowing power users access to advanced features." And despite its parallel and distributed architecture, VisIT runs on Windows and Mac OS X desktops as well as Unix systems. You can download executables as well as source code for this application.
If you're seeking free software to visualize complex data sets, Randall Hand has a point: VisIt is worthy of inclusion.
This free Excel plug-in can generate maps, meters/gauges, charts and infographics from within your spreadsheet. (More viz options are available with a paid version.) It's Windows only, and the download includes Microsoft's .NET framework, Office Primary Interop Assembly, Visual Studio tools for Office runtime and Visual Studio fix KB908002 as well as the application itself.
I decided I wasn't comfortable loading all of this onto my Windows system at home (I've got a Mac at work), especially after the lone reference I could find to BeGraphic on Microsoft's site was a forum posting that claimed uninstalling it solved a problem with Excel 2010. But if you're looking for a tool to boost in-Excel graphic capabilities, this may be of interest.
Any more I've left out that you think are worthy? Please leave suggestions in the comments.
If you missed it, check out the chart showing the first 22 free tools and what each does.
Sharon Machlis is online managing editor at Computerworld. Her e-mail address is smachlis@computerworld.com. You can follow her on Twitter
@sharon000, on Facebook or by subscribing to her RSS feeds:
articles
| blogs
.
This story, "8 More Free Tools for Data Visualization and Analysis" was originally published by Computerworld.