A "well-placed" source told Develop last week that new Xbox hardware was on EA's desks and that the company was gearing up for an announcement at E3. On Friday, corporate spokesman for EA Jeff Brown told IndustryGamers that the story is a "total fabrication -- 100 per cent not true."
Analysts such as EEDAR's Jesse Divnich, DFC Intelligence's David Cole claimed to be "baffled" by the rumors, Divnich noting that the "Xbox 360 has incredible momentum" at this time.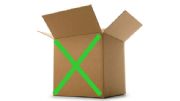 "I would be surprised if MS launched a totally new console in 2012 or even 2013," said Cole. "I would not be surprised if they make some new announcements around a system to build anticipation and keep consumers from jumping ship to Nintendo -- just announcing they have something in the works."
Given large corporations' standard response of "we do not comment on speculation or rumors," this complete denial of the rumor's validity seems credible. But bearing in mind Cole's words, it sounds like Microsoft's press conference at E3 will be one to watch very closely indeed.
This article originally appeared on GamePro.com as New Xbox Rumor a Fabrication
This story, "EA: We Don't Have a New Xbox" was originally published by GamePro.