SLIDESHOW
How to Find Your Mac's IP Address
Here are a few quick and easy ways to find the IP address for your Mac.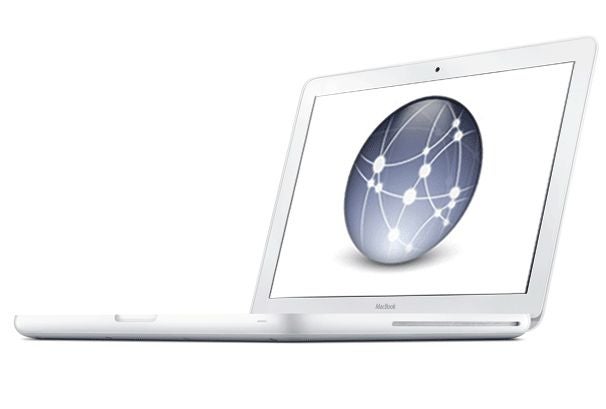 Four ways to look it up
In order for your Mac to connect to the Internet, it must have a unique number assigned to it called an Internet Protocol (or IP) address. The IP address of your computer can be thought of as its mailing address. Without it, messages can't be sent or received.
You might find you need to look that number up, such as when you're trying to fix a network access problem. We could write a very large book describing all the ins and outs of the Internet protocol, but for this how-to, we'll just show you a few quick and easy ways to find out what the IP address for your Mac happens to be.
Before you log in
If you are at the log in screen, look under where it says Mac OS X. You'll see your computer name, but that's not the only information that area will display. If you click on your computer's name, the information displayed will change. Keep clicking there until it says IP Address and the number.
Check the Network system preferences
Click on the Apple Menu, and then select System Preferences. In the third row labeled Internet & Wireless, click on Network. Make sure the active network interface is highlighted in the left hand row (it will be the one with the green dot). To the right of that, under Status, will be your current IP address.
Look in System Profiler
Click on the Apple Menu, and then select About This Mac. Click on the More Info button. Find the word Network about half way down the Contents list on the left side of the window, and click on it. The upper right frame of the window is now displaying the available network interfaces, and the active one will have your IP address listed in the IPv4 Addresses column.
Use the Terminal
If you'd like to check your IP address by poking around at the Unix underbelly of Mac OS X, go in to the Applications folder, then the Utilities folder, then double-click on the Terminal. Type ifconfig and press Return. You'll get a lot of network information. If you are using ethernet, you're going to look under en0. If you are using Airport, you will find the IP address under en1.
For our example, we are connected via Airport, so we look under en1. The third row under en1 starts out inet then displays the IP address.
Next Up: Check out these related slideshows
Today's Best Tech Deals
Picked by PCWorld's Editors