MAY
Microsoft-Skype $8.5B blockbuster. Microsoft's bold buyout of the voice and video IP company is seen by analysts as an aggressive move to challenge Google, Facebook and others for the hearts, minds and wallets of online users. Some industry watchers say Microsoft actually had technology in its portfolio to compete with Skype on many fronts, but that buying the company gives Microsoft lots of customers fast. The combination of the Skype buyout and advances on the Windows Phone 7 front also gives Microsoft its strongest mobile offerings to date.
OpenFlow grabs Interop spotlight. The big Interop 2011 show could almost have been called the OpenFlow show given that it served as one of the first significant exhibitions of OpenFlow switches and controllers, including those shown off in a lab at the event. The software-defined networking technology is designed to enable users to define flows and determine what paths those flows take through a network, regardless of the underlying hardware. OpenFlow stems from an open source project borne of a six-year research collaboration between Stanford University and the University of California at Berkeley.
Google gets into OS game. Google launched Chrome OS, its browser-turned-operating system, and alternative to Windows, Mac OS and Linux (through Chrome OS technically sits on a stripped-down version of Linux. By putting most of a user's apps and data on the Web with some offline capabilities, Chrome OS presents a "stateless" model that the company believes will make it easier to use and manage computers. The first Chromebook debuted in June, from Acer.
APRIL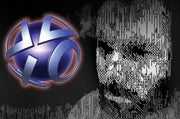 Sony PlayStation Network: game off. A major hack of Sony's PlayStation Network knocked the PS3 gaming community offline for days and Sony revealed players' personal information, including credit card numbers, may have been swiped. With more than 70 million people using the network, some are calling this breach one of the worst ever and a possible ID theft bonanza.
More telecom consolidation. Seems the only way to get more powerful -- or less weak -- in telecom these days is to join forces. A couple of huge deals went down in April, with CenturyLink buying hosting provider Savvis for $2.5 billion shortly after finalizing its Qwest buyout, and Level 3 airing plans to buy out Global Crossing for about $1.9 billion.
Smartphones are watching you. Apple, Google and Microsoft were all answering questions after it was made widely public that some smartphones have software that enables vendors to track users' locations. This media storm started with revelations about iPhones and iPads store data about users' whereabouts, prompting Apple CEO Steve Jobs to assure at least one customer the issue was being misunderstood and blown out of proportion and prompting Apple to explain that it merely tracks WiFi hotspot and cell tower locations so that it can access that information when it's requested. Meanwhile, two users filed a lawsuit claiming Apple's actions violated federal privacy law, and naturally lawmakers got into the act as well. Google and Microsoft didn't escape scrutiny either.
Amazon Elastic Compute Cloud's bad stretch. A major outage for Amazon's EC2 service due to undisclosed server problems resulted in customers' websites being down and/or flakey for days (even for those who took the precaution of signing on for multiple availability zones, and raised all the usual concerns about whether it's still too early to trust your business to the cloud due to shortcomings in failing over such systems. Amazon, despite being plugged into social network systems such as blogs and Twitter, was conspicuously quiet about what went wrong, perhaps due to legal concerns.
Epsilon breached. A security breach at email marketing company Epsilon Interactive resulted in dozens of its customers -- including big names like Best Buy, Capital One and Eddie Bauer -- issuing warnings to their customers about theft of names and email addresses. Epsilon has sworn it will build a "Fort Knox" around its breached system, though kept details of the breach close it vest. The fear remains that customers whose names and email addresses were swiped could become phishing targets.