1Password 4 from AgileBits is finally available for Android. The new and improved 1Password receives a design overhaul, but still retains all of the great password management features that make the app so popular. 
1Password ships with a nice bundle of security features, but the cream of the crop is the ability to consolidate all of your passwords into a single, secure password. Now your banking site, your credit card site, and other websites that contain sensitive information can be unlocked with a single password, alleviating the need to remember several passwords for each service. 
That's not all, though. 1Password also secures important data inside your phone, making it only accessible to you via a password or pin number. So if your phone is ever lost or stolen, the data that you secured remains safe, giving you time to retrieve or remote-wipe your smartphone if needed.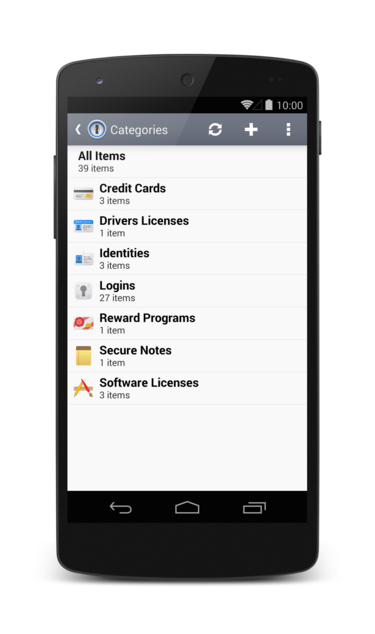 The sizable version 4 update ships with a complete UI overhaul and looks miles better than previous iterations, bringing a modern look and feel throughout the app. Long-time users of 1Password are sure to be delighted.
Starting Tuesday, users will have the entire suite of features enabled until August 1st. After that, these features will be available through in-app purchases. 
This story, "1Password 4 for Android now available in Google Play Store" was originally published by Greenbot.