SLIDESHOW
10 PC-centric announcements we'd love to see at Google I/O
The spotlight is likely to be on Android and wearables at Google's annual developer bash, but Chrome and productivity features could use a boost, too.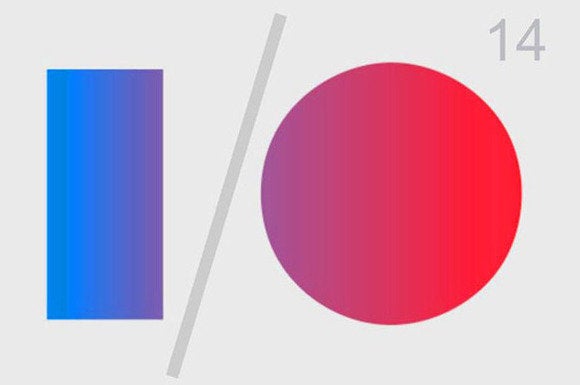 Bringing it all together at Google I/O
We'll no doubt hear plenty about Android and wearable technology at the Google I/O conference this week, but hopefully not at the expense of new features for Chrome, laptops, desktops, and productivity in general. Google has a real chance to make its multi-tentacled ecosystem far more productive for PC users—and a lot (but not all) of that opportunity ties into those mobile devices and wearables expected to steal the spotlight at I/O.
Without further ado, here are 10 PC- and Chromebook-focused announcements we'd love to see at Google's annual developer bash.
Password bypass for Chromebooks
There's already evidence that Google is working on a way to skip the password entry screen on Chromebooks when a paired mobile device is nearby. Google IO would be the perfect time to introduce this feature alongside Android Wear. If you could unlock your Chromebook just by wearing your smartwatch (or having your phone in your pocket), it'd help remove the headaches of keeping your device secure.
Remote lock, wipe, and locate for Chromebooks
Along with password bypass, test versions of Chrome OS have also hinted at a way to remotely lock, wipe or locate a missing Chromebook. Being able to keep thieves out of your cloud kingdom while protecting any files you've downloaded would help strengthen the Chromebook's already-strong reputation for security. Google rolled out a similar feature for mobile phones and tablets last summer with Android Device Manager—let's bring the feature to PCs, too.
Third-party cloud storage integration for Chrome OS
With Google Drive integration, Chromebook users can easily swap files back and forth between the local machine and the cloud. This feature would be even better if you could add other services to the mix, such as Dropbox, Box and OneDrive. We know that Chromium developers have at least considered the idea; the question is whether Google would put users ahead of its business goal of selling more Drive storage.
Offline support for Google Play Music
Now that you can watch Google Play Movies & TV offline with a Chromebook, the inability to access your music collection just seems odd. And while you can always download individual MP3 files from Google Play, doing so means cluttering up your file system and dealing with a separate music player. Adding offline music caching within Google Play—just like you can on mobile devices—would make Chromebooks even better as offline entertainment devices.
Android notification mirroring in Chrome
As long as Google is creating a system to view and manage notifications on your wrist with Android Wear, it might as well extend that capability to laptops and desktops. How about a way to mirror notifications in Chrome, so we can keep our eyes on the screen instead of continually checking our wrists?
Phone calls and text messages through Chrome
Apple borrowed its fair share of features from Android for iOS 8, so let's see Google return the favor. In iOS 8, iPad and Mac users will be able to channel phone calls and text messages from an iPhone. If a similar feature were available between Chrome and Android devices, it'd offer similar "continuity" without trapping users in Apple's ecosystem.
Google+ Photos backups for Windows and Mac
While you can currently use Google+ to back up photos from iOS and Android devices, there's still no way to back up photos automatically from a PC's SD or USB slots unless you're using a Chromebook. And when you're trying to manage the photos you've stored, the Google+ web interface is much more cumbersome than the Google+ Photos app that Chromebook users enjoy. We know it's technically possible to enable Google+ Photos on Windows and Mac—there's already a workaround to make it happen—but let's see Google make it official.
Google+ Photo management in Google Drive
Google currently lets Drive users add photos from their cloud storage to Google+, but it's not a two-way street. If you upload photos directly to Google+ (for instance, from your phone's camera roll), there's no way to view them in Drive. We'd love to see this change, so you can easily offload those photos to local storage using Drive's desktop apps.
Anonymous Google sign-in with third-party apps and sites
If Google+ is, indeed, taking a backseat, as rumors would have it, sign-ins would be a good place to start de-emphasizing the oft-derided social networking service. Just as Facebook is now offering anonymous logins for third-party apps, Google should also strip the social features from its web sign-in button, allowing you to try websites that require social logins without actually handing over any of your personal information. Doing so would restore user trust and reduce password overload.
Longshot: Proper Google apps for Windows 8 and Windows Phone
There are many reasons why Google isn't keen on building top-notch apps for the Windows Store and Windows Phone, including insufficient user numbers, the emphasis on Bing search in Microsoft platforms, and the fact that Microsoft loves to paint Google as a privacy-violating force of evil. But ultimately, it's the users who suffer from this endless quarreling. While it's unlikely that apps like Google Maps, Google Drive, and Google Keep are coming to Windows 8 and Windows Phone, it never hurts to ask. Please, Google?
Next Up: Check out these related slideshows
Today's Best Tech Deals
Picked by PCWorld's Editors