Android Wear is here, and it seems like everyone wants a piece of the smartwatch action. Heck, even Fossil is listed as an Android Wear partner (though we haven't heard any rumors that point to an imminent Fossil release). To make sense of it all, here's a brief rundown of the context-streaming smartwatches—some announced, one rumored—that you can expect either in early July or by the end of the year.
Asus's rumored smartwatch
Asus stated earlier this year that it plans to release a smartwatch, and Google said Asus would be an Android Wear partner when it announced its wearable OS. But beyond that, neither Google nor Asus have shared official information. That said, according to TechCrunch, rumors point to a September launch for Asus's planned Android Wear model. What's more, Evleaks reports that the new wearable, codenamed "Robin," will be the thinnest Android Wear hardware available. 
But here's the kicker: If TechCrunch's sources are accurate, Robin will also be less expensive than all the other Android Wear competitors with a price anywhere between $99 and $149.
Samsung Gear Live
Last year, Samsung released the Samsung Galaxy Gear, its first stab at a smartwatch. Although the Galaxy Gear received a lukewarm response—and its Gear 2 follow-up hasn't set the world on fire—the company is giving it another go with the Samsung Gear Live.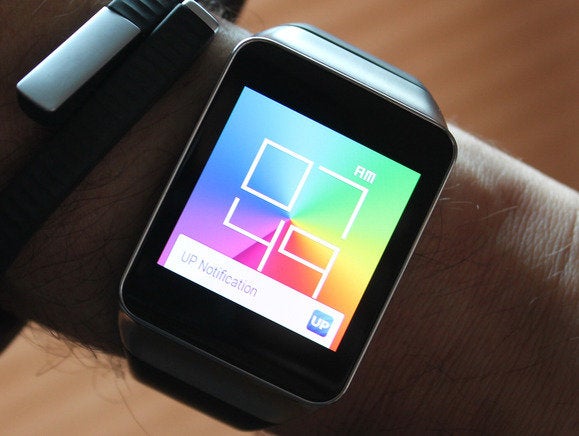 The Gear Live runs Android Wear instead of the Gear 2's Tizen-based operating system. In terms of design, though, the Gear Live is essentially a slimmer, trimmer version of previous Samsung smartwatches, coming in at 59 grams.
Specs include a square-shaped, 1.63-inch, 320x320 Super AMOLED display; a 1.2GHz processor; and 4GB of storage. The Gear Live comes with the standard suite of sensors—a compass, gyroscope, accelerometer—but also adds a heart rate monitor, per Samsung's wont.
The watch's 300mAh battery is rated for a day's use. You recharge the watch with a proprietary charging caddie that snaps directly onto the back of the device. The Gear Live strap features an oftentimes vexing prong-based clasping mechanism, but the strap can be removed and replaced with a different option, so don't believe reports that say otherwise. 
The Samsung Gear Live is available for pre-order right now from Google Play for $199, and is slated to begin shipping on July 7.
LG G Watch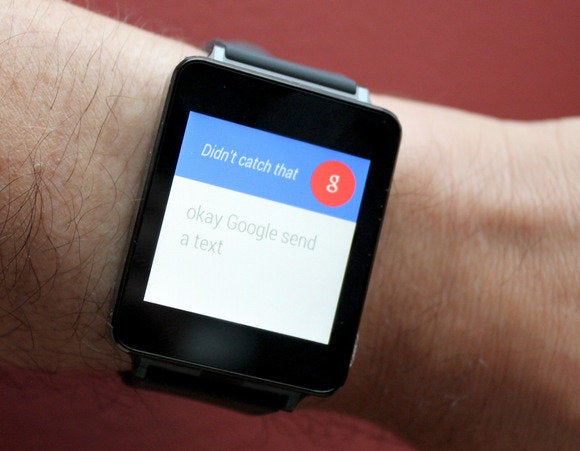 While the Moto 360 may be flashy, the LG G Watch is "unapologetically simple," as our own Jon Phillips puts it. It features a square 1.65-inch, 280x280 IPS display, and weighs in at 63 grams. Inside, a 400 mAh battery will last you 36 hours, according to LG. This isn't great for a smartwatch, but is a bit better than the 24 hours the Samsung Gear Live is rated at.
A 1.2GHz Snapdragon processor powers the G Watch, and it has 4GB of onboard storage. A nine-axis accelerometer/compass/gyroscope helps track movement, but there's no heart rate monitor or other rarefied sensors. The G Watch comes with a removable rubber strap that attaches to your wrist with a traditional buckle. It's easy to put the watch on with LG's strap, but the hardware accepts any 22 mm strap you want to use instead.
You can pre-order a G Watch right now through Google Play for $229. The first units will ship to customers on July 7th.
Moto 360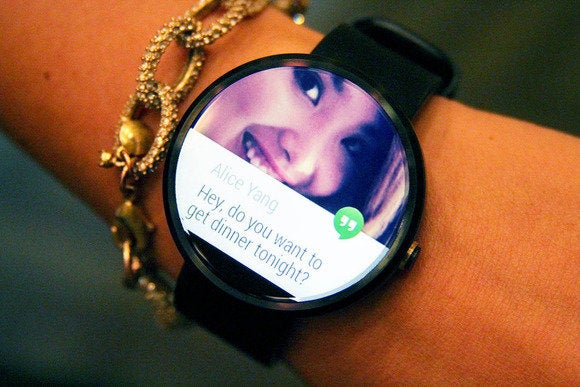 Motorola's distinctive smartwatch stands out from the crowd with its round, 1.8-inch display that's evocative of more traditional round watch faces. In fact, from afar, the Moto 360 looks like a bigger version of an ordinary wristwatch. If you've cringed at the prospect of wearing a smartwatch, the Moto 360 might change your mind.
In fact, simply because of its distinctive shape, the Moto 360 might be the most stunning Android Wear device available this year. Unfortunately, it won't ship until later this summer, and Motorola hasn't announced a specific release date or price.
Specs and features also remain a mystery, but we know it will come in black and chrome-looking cases; be water-resistant; and avoid a USB port entirely—so expect a proprietary cradle or full wireless charging.
This story, "Android Wear smartwatches: Specs, prices and launch dates for all known models" was originally published by TechHive.