SLIDESHOW
Windows 8: A Close-Up Look
Windows 8 isn't just a minor update of the same old operating system--it's a drastic overhaul. Here's a close look at the features and interface of Microsoft's upcoming OS.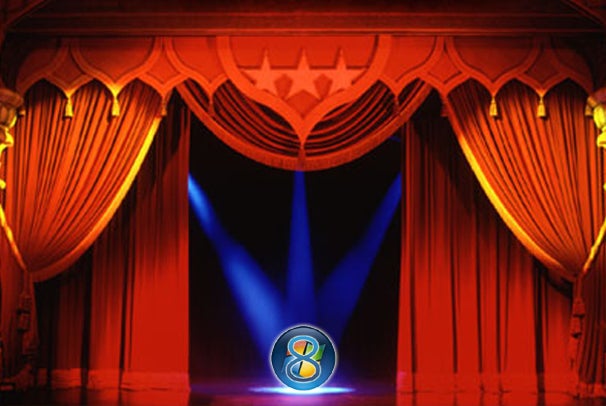 Up-Close and Personal With Windows 8
Windows 8 isn't just a minor update of the same old operating system: It's a drastic overhaul, with an emphasis on supporting and embracing touchscreens. Although Windows 8 is far from finished, it's solid enough for us to take a close look at the features and interface of Microsoft's upcoming operating system. Here are the highlights.
Windows 8 Lock Screen
Windows 8 has a new look and feel even before the screen is unlocked. Up front, you'll see notifications, upcoming calendar appointments, and a photo of your choosing. To unlock the screen, you can use a traditional password, or draw a pattern (one that you define) on the photo.
Windows 8 Start Screen
The Windows 8 Start Screen adopts the Metro design style that's also found on Windows Phone 7, with apps contained in big, constantly updating rectangles. The traditional desktop interface is its own app within the broader touch-optimized interface. (You can see it in the bottom-right corner.)
Main Menu
Dragging your finger from the right bezel brings up Windows 8's main menu options, which Microsoft refers to as "Charms." The options are Search, Share, Home, Devices, and Settings.
Search
Much like the search function in Windows Phone "Mango," Windows 8's search function shows a list of apps that narrows down as you type. You can also search within specific apps, or look for settings and files.
Share
The Share function in Windows 8 is a way for apps to communicate with each other, using a universal information exchange called "Contracts." Here, a pair of social networking apps are able to share a link from an RSS reader--without being specifically programmed to work with that app.
Internet Explorer 10
To maximize browsing space, the tablet version of Internet Explorer hides its address bar and tabs until you swipe from the bottom or top bezels. Bookmarks and frequently visited pages appear when you create a new tab. On the desktop, Internet Explorer 9 has some tablet optimizations as well, responding smoothly to scrolling and pinch-to-zoom gestures.
Side-by-Side Apps
In Windows 8, two "Metro-style apps" created specifically for the operating system can run side-by-side in the same window. To multitask this way, the user must drag a finger from the left bezel to bring out a second app, and then hold the app over the screen until the split view appears. It's particularly useful for loading Web links while reading Twitter.
Keyboard and Spelling Correction
The Windows 8 touch keyboard is clean and spacious, and has a formatting option for thumb typing. Spelling correction and autocomplete are built into the operating system, and users can fill out suggested words simply by tapping 'Insert'.
File Browsing
The tablet side of Windows 8 has a file browser, but it appears only when summoned by apps that need it. Here, a Twitter client uses the file browser to select photos for a tweet. (Don't worry; the desktop side of Windows 8 still uses Windows Explorer.)
Control Panel
The Windows 8 desktop Control Panel is still a labyrinthine maze of obscure options--as it should be--but the tablet side is stripped down to the basics. Pictured here are a pair of rather useful actions: a complete factory reset and a "Refresh," which preserves apps and data while reinstalling the core operating system.
The Desktop
It's good old Windows, but not quite like you remember. When you're using touch, the Start button will send you back to the Start Screen. I couldn't find an 'All Programs' list like the one in earlier versions of Windows. Presumably, the search screen on the Metro interface serves that purpose now.
Desktop Apps
You can pin desktop apps to the Windows 8 Start Screen, but they'll just dump you back into the Windows 8 desktop interface.
Simple Task Manager
Need to force-close some stuff? The Task Manager in the Windows 8 desktop is a simple list of running and suspended apps, which you can shut down with a couple of clicks.
Next Up: Check out these related slideshows
Today's Best Tech Deals
Picked by PCWorld's Editors