Which Q&A Sites Are Best for Business?
Today's Best Tech Deals
Picked by PCWorld's Editors
Top Deals On Great Products
Picked by Techconnect's Editors
LinkedIn Answers has an honor system. A few of the people answering my question had come up with "Best Answers" in other categories. I'll get the opportunity to pick a best answer when my question closes, which means that if you spend a bit of time answering questions, you're bound to get some props from peers at some point.
You can also report an answer as an advertisement, which I won't do with any of the answers I got, since they were all relative to my question. However, this does mean that you're skirting a bit of a line if you're a company answering questions from people like me who may be thinking of buying your product.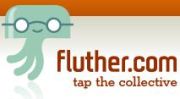 To ask your own question, log in to your profile and visit the LinkedIn Answers home page. It has a handy learning center.
Fluther Answers a Little, and Warms my Inner Geek
Fluther is a great site that lands firmly in the middle of the space occupied by LinkedIn Answers and Quora. The vibe on Fluther is decidedly hip, relaxed, and non-corporate. If you're a designer, creative, programmer, or something else that involves sweatpants at the office, Fluther may be more your milieu.
I again asked the exact question with the exact wording on Fluther, and got three very helpful responses. I'll be checking out Harvest for time management, based on the recommendations I received.
Fluther's honor system is "lurve", the hipster misspelling of "love". The more times you log in to the site, receive "Great Answers" from other users, have other users add you, and ask "Great Questions", the more your score will increase. The geeky sense of community is enough to keep you on the site for an unforgivably long period.

Specialty Answer Sites
If you're in a specific industry or need answers on a specific topic, you may have an equally specific answer site. LawPivot is an excellent resource for any small business, which gives you answers to legal questions from those in the know in the legal industry. Every small business should have it bookmarked. Tip'd is its counterpart in the accounting industry, which deserves a spot right under LawPivot on your bookmarks list.
In the end, the best gin joint to get your corporate-type questions answered is LinkedIn Answers. Fluther is a lot of fun, and has a great community feel that less corporate types will enjoy. I still love Quora, but I think its policy is too broad, making it less accessible to the average user.
Angela West dreams of opening a Fallout-themed pub featuring wait staff with Pip-Boys. She's written for big insurance companies, small wildlife control businesses, gourmet food chains, and more. Follow her on Twitter at @angelawest.
Shop Tech Products at Amazon