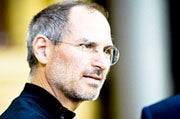 Facebook and Apple have had their share of spats over the years. You might remember Steve Jobs' explanation as to why there was no Facebook integration in Ping, noting that Facebook was demanding terms Apple deemed too burdensome. More recently, Apple reportedly tried to build system level support for Facebook into iOS 5. Once again, though, the two companies were unable to reach a mutually acceptable agreement, prompting Apple to approach Twitter instead.
That notwisthstanding, it doesn't seem that Steve Jobs bore any ill will toward Facebook or Zuckerberg. In his recently released biography, Jobs had high praise for the Facebook founder.
"You know we talk about social networks in the plural but I don't see anybody other than Facebook out there," Jobs said. "It's just Facebook--they're dominating this. I admire Mark Zuckerberg. I only know him a little bit, but I admire him for not selling out. For wanting to make a company. I admire that a lot."
When Steve Jobs passed, Zuckerberg thanked Jobs for being a mentor and a friend. Yesterday, Zuckerberg appeared in a taped interview with Charlie Rose where he touched on a wide number of topics, including the type of mentorship Jobs provided.
Mark Zuckerberg: Oh, I don't know. I mean, he--he's amazing. He was amazing. I mean, he-- I had a lot of questions for him on...
Charlie Rose: Like what?
Mark Zuckerberg: How to build a team around you, right, that's focused on building as high quality and good things as you are. How to keep an organization focused, right, when I think the tendency for larger companies is to try to fray and go into all these different areas. Yeah, I mean a lot just on the aesthetics and kind of mission orientation of companies. I mean, Apple is a company that is so focused on just building products that--for their customers and their users. And--and that's like--it's such a deep part of their mission is build these beautiful products for their users. And I think we connected a lot on this level of, okay, Facebook has this mission that's really more than just trying to build a company, right, that has a market cap or a value. It's like we're trying to do this thing in the world. And I don't know, a lot of it I just think we connected on that level.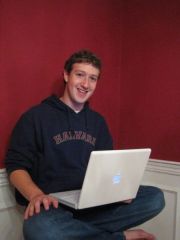 The advice Jobs gave to Zuckerberg is strikingly similar to the advice Jobs gave to Larry Page, and indeed, is the same principle with which Jobs ran Apple. You might remember that upon returning to Apple, Jobs famously axed Apple's product line down to just four types of products. Again, it's all about focus. One of Jobs' more insightful quotes is when he said that focusing is as much about saying "no" to ideas as it is about saying "yes."
Zuckerberg and Facebook, to their credit, seem to agree. They're not planning on creating games or releasing a phone (remember that rumor?). Rather, they have a laserlike focus to create the best social network in the world. And so far, they're succeeding.
This story, "Steve Jobs' Advice to Mark Zuckerberg" was originally published by Network World.