When President Obama challenged the private sector this past August to hire 100,000 unemployed veterans by the end of 2013, he shared the stage with companies that have some of the largest IT workforces in the United States -- among them Hewlett-Packard, AT&T, Siemens, Honeywell, Accenture and Microsoft.
In conjunction with the Joining Forces initiative launched by first lady Michelle Obama and Jill Biden in April, Obama's hire-a-vet push offers tax credits, detailed by the White House this week, for companies that hire unemployed post-9/11 veterans or their spouses.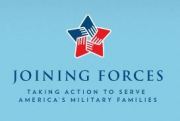 In addition, it establishes best practices to help businesses identify and hire returning armed services personnel, and provides vets with tools to translate their military experience into business skills that are more readily recognized by corporate America. As part of the initiative, Microsoft yesterday announced a voucher program that lets veterans in five key states obtain free online training and certification on various Microsoft software packages and platforms.
The project has urgency, observers say, because a large number of troops are scheduled to be drawn down in the coming year, and there's a disproportionately high rate of unemployment (12.1%) among veterans.
Given the IT-centric nature of many of the corporations that have pledged to establish or expand veteran-recruiting programs, Computerworld set out to determine if the high-tech skills people learn in the military apply meaningfully to private-sector IT. We also explored whether former members of the armed services are able to successfully transition to civilian IT jobs, and if hiring a vet makes good business sense as well as good moral sense.
The answers, according to both the vets and the companies that hired them, are yes, yes and yes.
If there's any one message that veterans would like to get across to the high-tech community, it's that today's modern military is as good an IT training ground as any.
"The military is arguably one of the most high-tech organizations in the world," says Mike Brown, senior director of talent acquisition at Siemens. "If you're working on a ship or a plane or tank, you've got responsibility for large, complex, extremely expensive equipment run by highly sophisticated IT platforms and software."
Veterans return to the civilian world with a wide variety of skills, says Laura Rawlings, a former captain in the U.S. Army who now works in enterprise information security at healthcare giant Humana in Louisville, Ky. "I would hope people know that not every military person was a trigger-puller just because they wore a uniform. The military trains for every field out there -- including high tech," she says.
Read on for her story and those of four other military veterans in IT.
Chris Norton
Military experience: Commissioned as a second lieutenant in the U.S. Army Reserve 1999-2009; mobilized for active service 2002-2004 (stateside, at Fort Dix) and again in 2008 (Iraq); holds the 88A (Transportation) and 90A (Multifunctional Logistics) Military Occupational Specialties; assigned to the First Mobilization Support Group at Fort Totten, N.Y.; holds the rank of major.
Civilian role: Senior strategist, social business, at AT&T, Morristown, N.J.
Asked what qualities veterans have that might be of interest to corporate America, Chris Norton ticks off a list of 21st-century skills with rapid-fire delivery.
"Soldiers are given a very short window of time to master any piece of technology and put it to practical use under pressure. Be it analytics, communications, weapons -- they're expected to master it," he says. "Veterans are adept at working with minimal supervision; they're highly entrepreneurial; they're able to cope in a constantly changing landscape.
"Plus," he adds as he pauses to draw a breath, "they understand the global impact of their actions. That becomes a force multiplier in the corporate world; it can help any company become a more effective global organization."
Unlike some younger veterans, Norton has experienced re-entry into corporate life twice (once in 2004 and a second time just three years ago) -- both times at AT&T, where he has worked since 1999. (Currently, he's the business lead supporting AT&T's B2B efforts in social media and digital care, charged with identifying and executing a "holistic" social customer relationship strategy.)
"I was deployed to Iraq for all of 2008. I returned Dec. 20," he recalls. "It probably took me six months to get re-accustomed to the workplace. You go from being in a very high-pressure environment to one where that isn't the case.
Corporate take: AT&T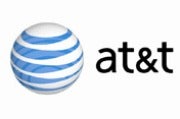 "There is the perception that veterans can be resistant to change, but of course that's not the case," says Rachel Book, lead employee staffing manager/recruiter at AT&T. "Imagine being in combat, where you need to change the plan and do something completely different in a moment's notice, while people are shooting at you. After that, a new email system is not going to be that much of a problem."
"In the military you have a very clear objective -- go take the hill by this or that time," Norton explains. "In most cases, you can't slip that deliverable without harm to life and limb. Compared to that, in the private sector, there's a different prioritization, or what might to a solider even feel like a lack of prioritization." Vets might need some time to adjust to an environment where missing a deadline isn't necessarily as big of a deal as it is on the battlefield, he says.
On the other hand, he says, businesses would do well to adopt some of the military's ability to focus and prioritize. "When I'm on a project and there are six priorities and they're all equally weighted, well, that doesn't help me at all. I would think it would be real attractive to employers to have someone on their team who can get away from ambiguity," he concludes.
Laura Rawlings
Military experience: U.S. Army, 2004-2007, captain. Began her career working on the Patriot missile system; later became an information systems manager for the Army's NIPRNet and SIPRNet (a.k.a. the Department of Defense's "nippernet" and "sippernet"); served in Texas, Georgia and Korea, among other stations.
Civilian role: Security consultant, enterprise information security at Humana, Louisville, Ky.
Everything Laura Rawlings knows about technology, she picked up in the Army. Rawlings, who studied biology and biochemistry in college, worked first in the Army on the Patriot missile system -- "which is very high-tech: there are a lot of computer skills involved," she points out -- and then leaped at an opportunity to specialize in network security.
"When I was making the jump from lieutenant to captain, there was an opening in one of the functional areas, which is a niche within the army -- sort of a specialization of a specialization," Rawlings explains. She won early acceptance into the FA 53 officers' program, the military's version of information systems management. That was a big achievement, she says, because "usually they pick more senior people, but they wanted more younger officers."
Unlike many other military positions, FA 53 incorporates computer-industry tech and security certifications from Microsoft, Cisco and the CISSP, among other companies and organizations, alongside its military requirements. That combination left Rawlings in good stead when she was discharged and was ready to start looking for civilian employment, she says.
Still, she found the process of translating her skills into business-speak daunting. "Putting together my résumé was the most nerve-wracking thing I'd done in years," she says. "I felt like I was bragging" -- a common problem among ex-military personnel trained to credit team accomplishments over individual achievements -- "and it was difficult to exactly explain what I had done in the military."
Next page: Hear from Humana and Progressive...