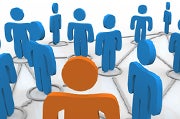 It appears that Microsoft is cooking up its own -- wait for it -- Facebook killer.
OK, probably not a Facebook killer, given that Microsoft owns 1.6 percent of Mark Zuckerberg's baby, which is going to pay off very nicely when Facebook launches its inevitable IPO next year. Let's call it a Google+ killer instead.
[ Want to cash in on your IT experiences? InfoWorld is looking for stories of an amazing or amusing IT adventure, lesson learned, or tales from the trenches. Send your story to offtherecord@infoworld.com. If we publish it, we'll keep you anonymous and send you a $50 American Express gift cheque. ]
Despite failed attempts at brute-forcing its way into the Web 2.0 world (Windows Live Spaces, anyone?), Microsoft is apparently hard at work at a site that merges social networking and search -- or essentially what Facebook and Google have been working on for the past two years -- and it's been trying to do it in secret. That's worked out about as well as you might expect.
In a classic Microsoft "oops" moment last July, Redmond accidently let the social media cat out of the bag when the Fusilla blog stumbled upon a bare-bones Windows Phone 7-looking social something-or-other called "Tulalip" at Socl.com. After Fusilla found it, Microsoft took down Tulalip and replaced it with the following message (found via Google's cache):
"Thanks for stopping by.
Socl.com is an internal design project from a team in Microsoft Research which was mistakenly published to the web.
We didn't mean to, honest."
Give them props for a sense of humor. Now the Socl.com site doesn't resolve at all. But apparently that hasn't stopped Microsoft from working on it.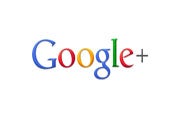 Thomas Houston of the Verge got an inside look at Socl, which no longer carries the Tulalip name. (I'm not convinced that's an improvement -- and how exactly are we expected to pronounce "socl"? -- but I digress.) What does it look like? Take Google+ and Facebook, add a pinch of Bing and a soupcon of Windows Phone 7, stick them in a Cuisinart, and voila! That's Socl.
Per Houston:
"Core to the [Socl] experience is the large search field at the top that asks, 'What are you searching for?' effectively creating a new type of status update. You can also toggle the field to a traditional status update. With Socl, you've got the option to post to your feed either a note that you're searching for 'live Prince covers' or that you're 'live at a Prince concert.' Entering a search term or status update drops it into your feed with appropriate Bing results, where your friends will have the option to comment, like, or further tag it."
Also, in a rather bizarre addition, Socl will let you create "video parties" where you and your Socl pals can all sit around and watch the same videos at your respective screens. Because that's exactly how I want to spend my time.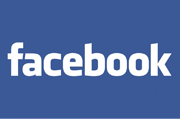 Assuming this service is not just another one of the 29,863 research projects Microsoft funds and then kills before it's released, Socl looks to be clearly aimed at the mobile future more than the desktop/laptop present. Microsoft desperately needs something to keep it in the mobile search and networking game before it disappears entirely.
According to Houston, you may soon have a chance to try out Socl for yourself: "Microsoft is nearing the end of its private testing period and will roll this out to a bigger public audience through an invite system."
He doesn't attribute this to a source or say how he knows this. Maybe one of his Socl pals told him.
Would you use a social network owned by Microsoft? And would you pronounce socl as "social" or "socal"? Post your thoughts below or email me: cringe@inforworld.com.
This article, "Microsoft's 'secret' social network not so secret any more," was originally published at InfoWorld.com. Follow the crazy twists and turns of the tech industry with Robert X. Cringely's Notes from the Field blog, and subscribe to Cringely's Notes from the Underground newsletter.
This story, "Microsoft's 'Secret' Social Network Not So Secret Any More" was originally published by InfoWorld.