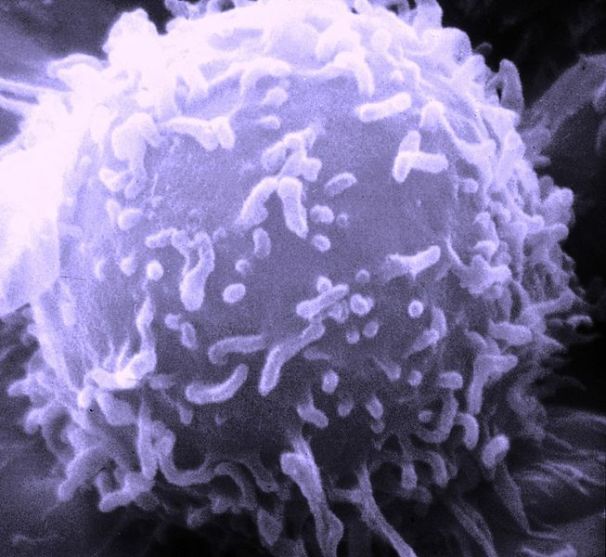 A cancer vaccine has just entered "Phase III" clinical trials at Jerusalem's Hadassah University Medical Center. If the vaccine passes this phase, the drug will go to the appropriate regulatory authorities in countries around the world. After passing regulatory review, the drug would be able to enter the drug market within a matter of about 6 years from now.
The vaccine, called ImMucin, is produced by Vaxil BioTherapeutics, a clinical-stage company (so called because all of its products are in the early stages of development and testing and not yet ready for the market). ImMusin is synthetically derived from the MUC1 protein, which Vaxil says is associated with more than 90% of solid tumor cancers and a number of non-solid tumors.
According to the company, ImMucin is designed to work by stimulating the patient's immune system to selectively target tumor cells. Vaxil says that the preclinical studies have shown ImMucin to induce a stronger immunity against MUC1 compard with other MUC1-derived derived vaccines.
The company says that ImMucin is designed to tell the body which cells to attack, by enhancing the immune system so that it can track down and destroy the cancer. Julian Levy, the CEO of Vaxil, told United With Israel, "the body knows something is not quite right but the immune system doesn't know how to protect itself against the tumor like it does against an infection or virus. This is because cancer cells are the body's own cells gone wrong."
ImMucin will be tested on a large number of patients (hundreds to thousands of individuals) in the Phase 3 trials. If the drug proves successful in trials and pases each country's regulations (the FDA in the US), it may then go on the market in that country. After it reaches the market, there are two more phases to evaluate the long-term effects on patients and to further integrate it into widespread public treatment.
To get the full scoop--and to learn more about ImMucin--make sure to check out Vaxil Bio Therapeutics and the video below:
[Vaxil, United with Israel, Arutz Shev; Photo: Dr. Triche, National Cancer Institute]
Follow James Mulroy on Twitter and on StumbleUpon to get the latest in microbe, dinosaur, and death ray news.
Like this? You might also enjoy...
Get your GeekTech on: Twitter - Facebook - RSS | Tip us off