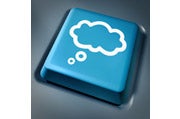 If you think cloud computing is a disruptive force within the enterprise, just imagine what the cloud is doing to the vendor landscape.
The sheer number of cloud players - or companies that claim to be cloud players -- is staggering. By some estimates there are more than 2,000 software as a service (SaaS) companies alone. At this early point in the cloud revolution, there are certainly front runners, but the field is wide open.
Public cloud security: Mission impossible?
For example, the marquee SaaS player, Salesforce.com, owned a paltry 8.7% of the total SaaS market, according to a 2010 IDC report that tracked 84 vendors. Other big names --Intuit, Cisco, Microsoft, Google and Symantec - were all below 5% each. That leaves scores of other competitors with tiny market shares today, and no place to go but up.
Slideshow: 10 most powerful cloud companies
Infrastructure-as-a-service (IaaS) has more than 30 major players, both pure-play outfits that provide pay as you go, on-demand compute services, and those rising into the cloud from the traditional managed services realm. And Forrester research is watching at least 40 platform-as-a-service (PaaS) providers who say they can help developers build cloud apps better, stronger, faster.
To further muddy the waters, many vendors are extending their cloud offerings across the neat SaaS, PaaS and IaaS boundaries. (Read SaaS and IaaS: an expert's guide.)
"It's true that most of the disruption caused by cloud computing relates to enterprise [operations] and IT. But it's also been pretty disruptive to the vendor community as well," says David Mitchell Smith, vice president and fellow at the Gartner Group.
Smith believes that a tremendous shakeout will occur over the next year or two. He predicts that by 2013 a small handful of vendors will emerge as leaders delivering both enterprise systems and cloud services.
So who are those vendors? The two names on Smith's short list are Microsoft and VMware.
Smith argues that Microsoft made a seismic shift to a SaaS delivery model in 2008 and has since delivered Microsoft Office365, SharePoint Online, and Microsoft Dynamics CRM Online. In the PaaS arena, Microsoft is pushing its Azure platform of AppFabric, SQL Azure and Windows Azure. And, Microsoft's making headway in pushing Azure down into the IaaS space as well.
VMware's vSphere hypervisor and management software has long provided trusted virtualization capabilities in the enterprise. VMware is also making a strong IaaS play by building a network of vendors who use vCloud to deliver cloud compute services.
And VMware has various PaaS irons in the fire. There's its own vFabric PaaS platform. Plus, the company launched CloudFoundry, an open PaaS platform housed at www.CloudFoundry.org where developers can contribute to collaborative open source projects. And there's a hosted PaaS platform operated by VMware at www.CloudFoundry.com.
"There are no guarantees in a market this size, but we see [Microsoft and VMware] as the companies in the best position now," Smith says.
The SaaS landscape
SaaS is the most mature cloud layer and, in fact, existed well before the term cloud computing gained prevalence, says Robert Mahowald, Research Vice President of SaaS and Cloud Services at IDC.
Mahowald makes these two observations about the state of SaaS today: Most enterprises are looking to SaaS for "net new" applications, not as a replacement for existing apps. And many software vendors are developing their products to be consumed via the cloud first, and for on premise consumption secondarily, if at all.
IDC says the 2010 SaaS market rang in at $16.6 billion, a figure that represents three-quarters of all IT-based public cloud revenue. IDC predicts that by 2015, worldwide SaaS revenues will skyrocket to $53.6 billion annually.
"The SaaS market has solidified because it just makes financial sense for both the provider and the consumer. That combination always drives adoptions," says Robert K. West, founder and CEO of Echelon One, an IT security and risk management consultancy.
Vendors with an edge today tend to be those that developed their products to run natively in the cloud. They were built to take advantage of the cloud's elastic nature, to be sold on a usage-based model, have multi-tenancy as a basic tenet so that security is constructed accordingly, and have worldwide reach and a resilient infrastructure underneath the covers.
Companies held in high regard for their SaaS offerings include Salesforce.com (CRM), WorkDay (HR and financial management), Google (desktop productivity), Oracle (business analytics), Concur Technologies (travel and expense management) and NetSuite (ERP).
That's not to say that the traditional enterprise software giants such as SAP and Oracle are out of the race. But they are playing a bit of catch-up. Some of the tension between those two camps came to the fore in the recent dustup between Salesforce's Marc Benioff and Oracle's Larry Ellison.
"The SAPs and Oracles of the world are trying to adapt their existing software to the cloud, which is extremely difficult and time consuming," says Joe Coyle, CTO of Capgemini North America, a consulting and outsourcing firm that helps enterprises deploy cloud services. He argues that the process of putting these applications in the cloud is not difficult, but getting them to take advantage of the elastic nature of the cloud, is.
"Getting an SAP application to know there is more compute power available when it needs it, is the challenge," Coyle says. Until those applications are reworked to understand what is dynamically available to them, they will lag behind the SaaS leaders, Coyle says.
Paul Turner, senior product manager at NetSuite which has 10,000 customers using its SaaS-delivered ERP software, says there are several tell-tale signs of a "false cloud" application. Turner says a native cloud application is completely Web-based, from the user experience through to the administrator experience. "It needs to be as easy to access as Gmail," argues Turner.
Secondly, the service must offer a customization layer that allows enterprise IT to make the tweaks to suit its needs, and those changes must migrate seamlessly with each upgrade to the service. And finally, Turner argues there must be a high level of transparency about any downtime and security issues.