SLIDESHOW
Image Gallery: Google's Ice Cream Sandwich
Take a look at these screenshots from Androids upcoming OS Ice Cream Sandwich.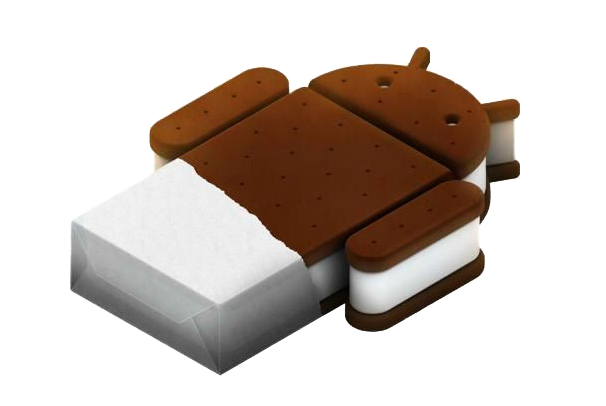 Ice Cream Sandwich

Google's Android 4.0 operating system is more than just another upgrade.
Colors

Ice Cream Sandwich (ICS) replaces the harsh green and black colors of yore with a soft blue-and-gray-based scheme.
Search

Android's universal search field simultaneously covers the Web and most content on your phone.
Action Bar

The action bar changes depending on what you need to do. When you open Google Voice, the action bar gives you one icon to compose a new text, one to refresh your inbox, and one that holds an overflow list of less commonly used functions.
More Action Bar

When you're viewing an actual message in Google Voice, the action bar changes to give you options to call the person from your conversation or compose a new message to someone else.
Overflow Menu

On most apps that have been optimized for ICS, the overflow menu lives within the action bar at the top. But on older apps such as this one, it appears squished in alongside the main navigation icons at the bottom.
App Drawer

Ice Cream Sandwich introduces a newly designed app drawer that puts all of your installed applications and widgets in a single centralized place.
Drag and Drop Widgets

You can drag and drop an app shortcut or widget anywhere you want.
Photo Gallery

The Photo Gallery widget lets you flip through thumbnails of images on your phone.
Home Screen Folders

Home screen folders get a makeover with ICS, too, with a fresh new look and highly simplified setup. Here is a closed folder...
Home Screen Folders

...and here is an open folder.
Notification Bar

Ice Cream Sandwich gets a brand new notification bar that houses icons and information about incoming messages and alerts.
Multitasking

The new multitasking interface is easy to find, fun to use, and a true highlight of the 4.0 platform.
The Keyboard

Compared to past Android releases, the ICS keyboard is far better at predicting and correcting text, which means you can type quickly and/or sloppily and it'll almost always figure out what you're trying to say.
Spelling and Grammar

The system automatically underlines any words it thinks might be iffy, and then you just tap a word to see a list of likely alternatives and pick a replacement.
Lock Screen

The lock screen offers a lot more functionality now, catching up with options that some third-party utilities have previously offered.
Security

If you don't set any security options, the default ICS lock screen uses a circular unlock gesture similar to what's seen in Honeycomb.
Notification Interactions

You can now access and interact with notifications, see album cover art and music playback controls, and jump directly to your camera without ever having to go to the home screen.
Reject and Text

When your phone is locked and you receive a call, the lock screen features a new text-and-reject feature that simultaneously declines the call and sends a message to the person explaining why you can't talk.
Camera

The Camera app's interface boasts some significant improvements.
Photo Editing

The photo editing options are quite robust, with commands for cropping, sharpening, removing red eye, modifying lighting and making a variety of color adjustments.
Next Up: Check out these related slideshows
Today's Best Tech Deals
Picked by PCWorld's Editors