SLIDESHOW
Wacky and Wild Products at CES
Who wouldn't want an Internet-connected smart rabbit? Or maybe an iPhone case that doubles as a bottle opener?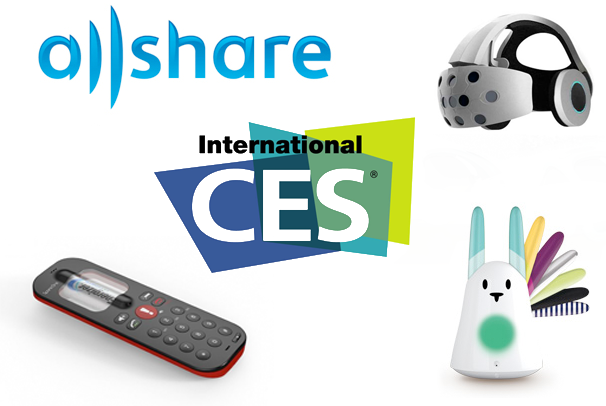 Curiouser and Curiouser
The wonderful thing about the 2012 Consumer Electronics Show in Las Vegas is its sheer vastness: 35 football fields of tech gadgets are on display. Much of it we've seen before, but some novelties always manage to raise an eyebrow (or two). Here are 15 curious items from this year's bash.
Social Bunny
Karotz, perhaps the world's only Internet-connected "smart rabbit," has proven an international success since its 2005 debut as "Nabaztag." It's now coming to the U.S. Violet's $130 social-media savvy bunny is really a multifunction robot in disguise. It responds to verbal commands, posts Facebook and Twitter updates, plays music, checks weather forecasts, and so on. It's a lot cuter than your smartphone too.
Beer Me, iPhone
Move over, Swiss Army Knife! The Bottle Opener Phone Case may be the next versatile contrivance to take the world by storm. Not only does this $20 multi-use marvel protect your smartphone from dings and drops, it also opens bottles and cans too--handy for old-school containers that shun twist-off caps or pull tabs. The iPhone model includes a free app that counts bottle tops, and plays a song or sound when you open a bottle or can. Good times!
Who Needs Eardrums?
AfterShokz is a line of headphones that uses bone conduction technology, not your eardrums, to transmit sound. It routes sound via the cheekbones to the inner ear -- the same methodology by which you hear your own voice. AfterShotz headphones sit in front of the ear rather than inside it. This design protects the eardrum from potential hearing loss, and also allows the listener to hear ambient sound. AfterShotz Sport headphones cost $60.
Hey, Fridge, What's for Dinner?
LG Electronics debuted a series of clever home appliances at CES, including a French-door refrigerator with Smart Manager, a software savant that transforms the humble fridge in a "food management system." You can use a smartphone app or the refrigerator's LCD panel to check the location and expiration dates of the food items stored inside. LG's intelligent appliance even recommends dishes you can cook using ingredients available in the fridge. Checking my fridge: What could this culinary wiz could do with Tabasco sauce, wilted lettuce, and sour milk?
Cuddly Robotic Friend
CES attendees who stopped by the JETRO Zone, the Japan External Trade Organization's showcase of Japanese technology companies, may have spotted Paro, a robotic baby harp seal designed to reduce stress in patients and their caregivers. The furry, therapeutic Paro has five sensors and makes calming sounds when held and stroked. Paro's outrageously high price tag may cause cardiac arrest, however.
Next Up: Check out these related slideshows
Today's Best Tech Deals
Picked by PCWorld's Editors