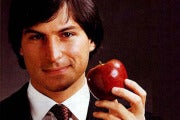 Last week, for the fifth year in a row, Fortune named Apple the world's most admired company. For Fortune readers, that's no surprise. They're interested in sound investments, and everything at Apple is up: the stock price, revenue, sales, you name it.
And even to those of us whose relations with Apple over the years haven't been exactly delightful (I worked for Macworld in the late 90s and interviewed the late Steve Jobs when he was at NeXT), its latest trajectory has been impressive. From iMac to iPod to iPhone to iPad, Apple can seemingly do no wrong.
Or can it? Throughout its history, Apple has cycled multiple times from outcast to success, from success to arrogance, from arrogance to abyss, and from abyss back to bet-the-company success. Let's recap.
From Mac to Microsoft
Apple's first roller-coaster ride of success led to the zenith of the Macintosh in 1984. In the abyss that followed, John Sculley fired Jobs and co-founder Steve Wozniak left the company. There was a smaller resurgence when Apple switched to more-powerful RISC processors in 1994, but that petered out.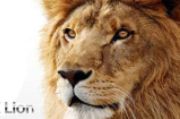 To keep the company alive, Jobs had to accept an infusion of cash starting in 1997 from his nemesis, Bill Gates and Microsoft. The third resurgence started in 2001 with the introduction of the iPod and the switch to OS X, and has since continued.
Send in the Clones
During many of those periods, it was frequently financially unsafe to be associated with Apple. The company would create applications internally that competed with third-party developers such as Motorola in 1996-7 with its StarMax line. When Steve Jobs refused to renew the licenses of the clone vendors, they slowly but surely went out of business.
Rumblings of complaints over long waits for app compatibility testing surfaced as well. As Paul Graham noted in his blog in 2009, "How would Apple like it if when they discovered a serious bug in OS X, instead of releasing a software update immediately, they had to submit their code to an intermediary who sat on it for a month and then rejected it because it contained an icon they didn't like?"
You're Holding It Wrong
Later, Apple fielded antenna issues related to its iPhones and suggested its users were holding them wrong. Jobs also threw Adobe overboard over Flash, even though the two companies' fates had been intertwined for decades (to be fair, I kind of see Jobs' point on that one).
But evidence of arrogance anew is already gathering, like a dark cloud. Even the company's new chairman, Arthur D. Levinson, has publicly criticized the company's predilection for hubris.
Recent Examples
Here are just a couple of recent examples of Apple making life difficult for its core constituencies: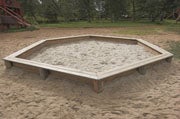 ● Apple's March deadline that demands that developers implement sandboxing as a security measure. As Daniel Jalkut wrote in his Red Sweater blog, "For us developers looking into sandboxing our own apps, it can be tough to wrap one's head around exactly what privileges need to be requested. One way to go about it is to sandbox your application with the strictest of controls (basically disallow everything disallowable), and see what breaks. Then you could add back whatever entitlements are necessary to get things working again." Sounds like loads of fun.
● Apple and education have been intertwined as long as Apple and Adobe, but already administrators are complaining about the pricing structure for iPad textbooks. As Josh Catone noted on Mashable last month, "Because of the way iBooks will be linked to specific user accounts, reuse from year-to-year isn't possible; a freshman algebra textbook purchased in 2012 will need to be repurchased for new incoming freshman in 2013. If you use the standard cost and lifespan estimates for paper textbooks of $75 and five years, the digital versions end up costing the same as the paper editions." One school administrator told me last week that financially strapped school districts are not going to go for this new plan.
Conclusion
Hoopla over the possibility of $600-per-share stock prices notwithstanding, I wonder if Apple's success is leading it toward another abyss (note: Apple's stock closed down a bit Monday at $532.20 per share.) I can hear the words of George Santayana re: history repeating itself echoing in my ears. Or can Cupertino rewrite its own history with as much success as it has had rewriting technology's?